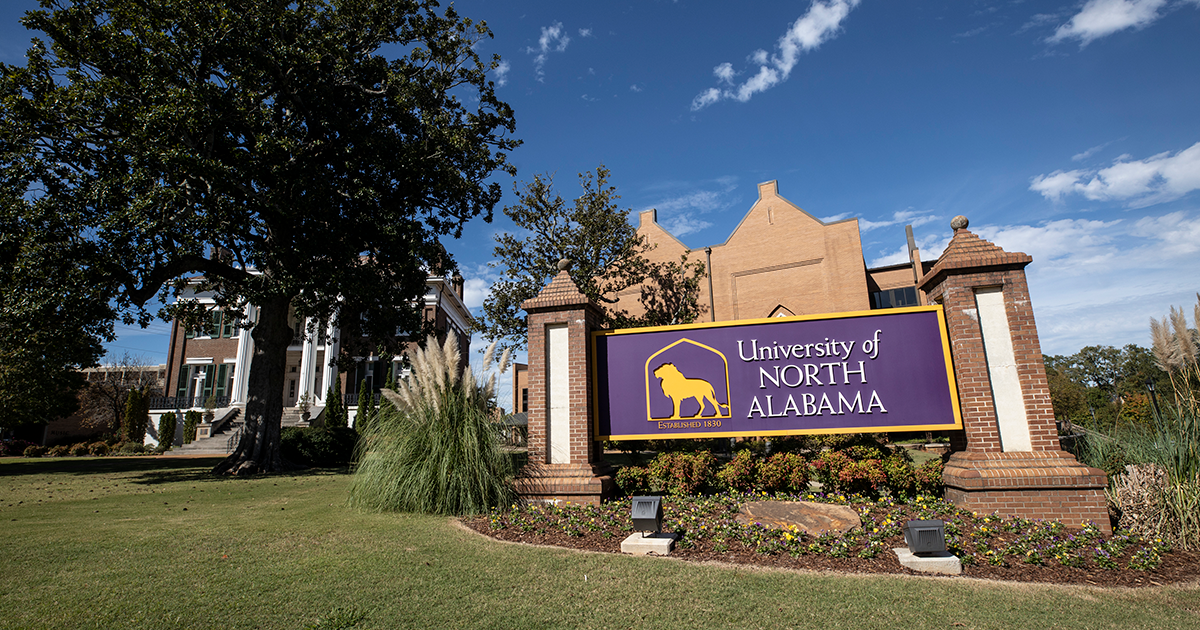 'pride Of Dixie' Hosts Extravaganza
Sep. 04, 2015
Michelle Eubanks, UNA, at media@una.edu, 256.765.4392 or 256.606.2033
By Carole Maynard, Department of Music
FLORENCE, Ala. - The UNA "Pride of Dixie" Marching Band will host its seventh Marching Band Extravaganza on Saturday, Sept. 12, to coincide with the first UNA home football game of the season.
"The Marching Band Extravaganza is an outreach endeavor that brings high school students and their families to the campus and stadium for the opening home football game each season," said Dr. Lloyd Jones, director of UNA Bands.
More than 500 students participated in 2014's Extravaganza, and Jones expects an even greater number this year.
The participants, which include high school instrumentalists, color guard, majorettes and dancers, spend the day working with the "Pride of Dixie" and perform part of the halftime show at the evening game.
The "Pride of Dixie" recruitment efforts do not end with Extravaganza. In addition to performances at all UNA home games, they travel throughout the fall to marching band exhibitions and competitions in the area, performing as the exhibition headliner. This fall they travel to Brooks High School, Brewer High School, Hartselle, Boaz and Albertville.
Returning this year is the "Pride of Dixie" Tournament of Champions. This marching competition, held Oct. 24 in Braly Stadium, invites area bands of varying sizes to compete for awards such as Best in Class for drum major, dance line, percussion and band, and gives gold, silver and bronze awards to Best Overall.
For more information about the "Pride of Dixie" Marching Band, and to register for the Marching Band Extravaganza and the Tournament of Champions: https://www.una.edu/universitybands/