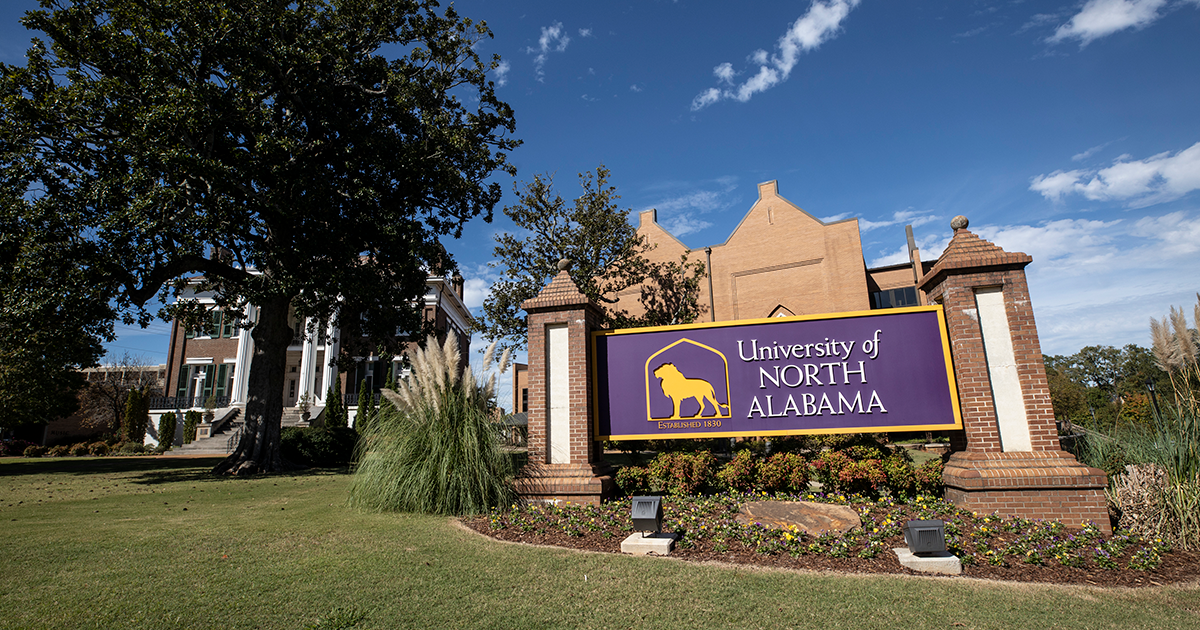 Una Student Follows Dreams Into A Career In The Music Business
Jul. 11, 2017
Michelle Eubanks, UNA, at media@una.edu, 256.765.4392 or 256.606.2033
Dominic Summerhill
Student Writer, University Communications
FLORENCE, Ala. -UNA student Tiera Leftwich grew up watching the Disney Channel like most teens, listening to the likes of Miley Cyrus and the Jonas Brothers. However, it was hearing country music and Taylor Swift, that changed how she looked at the craft. Tiera, as she prefers to be called on stage, said she felt moved.
"I had never heard anybody write songs like she did before; she really inspired me to start writing and singing country music," Tiera said.
Tiera, a sophomore, has been singing, "ever since she can remember." She recalls singing in the school talent show and even the church choir as a young girl.
"The earliest memoryI have of singing by myself was in my elementary school show choir. I sang"Part of Your World" from the Little Mermaid. That was the first time anybody besides my parents had heard me sing. I've been singing ever since."
She said she decided to take singing seriously as a career during her first year of high school. She learned to play guitar, wrote her first song and performed at local shows in her hometown.
Tiera said she enjoys the songwriting aspect of music because it has had a great impact on her.
"I've always loved the storytelling aspect behind country music. I love the process of crafting a song by myself or with a cowriter. I think performing those songs is my favorite. Watching people sing along to my songs is the best feeling in the world," she said.
Tiera credits recording artistsKelsea Ballerini and Cam as people who inspire her because she's seen them struggle in their careers, but continue to follow their dreams. "The music business can be verydiscouraging, but they never let that slow them down; they kept pushing until they got what they wanted," she said.
Tiera said that going to a school with a music business program was important. "My dad told me about UNA, and a few months later we went to visit," she said. "I talked to the professors in the program and knew that UNA was whereI wanted to be."
Coming to UNA, she said the teachers in her major have been so helpful to her and her career.
"They've given me loads of advice about the music business and have set me up with some great writers in the Shoals," Tiera said.
She said President and Mrs. Kitts have also supported her music here, as she was invited to sing at the reception for thePresidential Concert.
Tiera said the most challenging part so far in her career has been patience.
"Nothing ever goes as planned in this business. I've had to learn to trust in God and his plan for me. I know that his plan is greater than anything Icould ever imagine," she said.
Tiera is currently working on her next EP. She's been working with writers, like Noah Shell, from the Shoals area at FAME studios.
"I'm veryfortunate to have gotten the chance to work with great guys while in the Shoals," Tiera said. "I'm still writing songs for the EP, but hopefully it will be out soon," she said.
For more information:http://tieramusic.com/
UNIVERSITY OF NORTH ALABAMA
The University of North Alabama is an accredited, comprehensive regional state university offering undergraduate and graduate degree programsthrough the colleges of Arts and Sciences, Business,Education and Human Sciences, and the Anderson College of Nursing.Occupying a 130-acre campus in a residential section of Florence, Alabama, UNA is located within a four-city area that also includes Tuscumbia, Sheffield and Muscle Shoals. UNA also operates arenownedcollegiate athletic program in NCAA Division II's Gulf South Conference.The University of North Alabama is an equal opportunity institution and does not discriminate in the admission policy on the basis of race, color, sex, religion, disability, age or national origin.