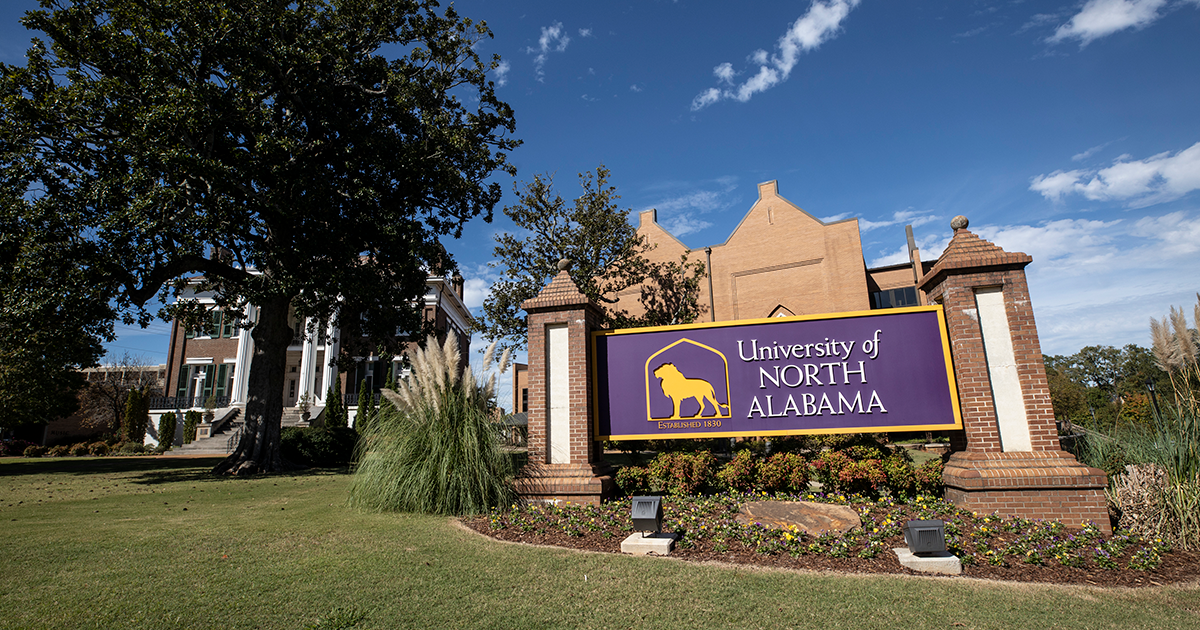 University Of North Alabama Wins Chemical Engineering Competition
Apr. 02, 2019
Michelle Eubanks, UNA, at media@una.edu, 256.765.4392 or 256.606.2033
Dr. Peter Rim
Engineering Technology
FLORENCE, Ala.-A team of Engineering Technology students representing the University of North Alabama (UNA) finished ahead of 18 teams at the American Institute of Chemical Engineers (AICHE) Chem-E-Car competition held at Mississippi State University, March 30.
Participants included institutions from the AICHE Southern region and, among others, the University of Alabama, Auburn University, North Carolina State University, University of Kentucky, University of Tennessee, University of Florida, and Clemson University.
The competition requires teams to design and build an autonomous vehicle, which must be powered and stopped by a chemical reaction and travel a prescribed distance, with the distance being provided only a few minutes prior to the competition.
UNA's winning team was able to develop a novel Aluminum -Air battery system that runs solely on aluminum and oxygen from the air, and uses a microprocessor to monitor and control parameters like vehicle speed and chemical sensor data.
Dr. Jonathan Sullivan, head of the Chemical Engineering Technology Section at UNA served as the students' advisor, and attributed the result to "the diligent work of the students and the curriculum at UNA, which provides a unique balance of theoretical and practical skills needed to succeed in today's technology-based economy," he said.
UNA's team consisted of team leader Joseph Cole from Muscle Shoals AL, Andrew Folkerts from Florence AL, Mia Gann from Russellville AL, Kade Lucius from Greenhill AL, Andrew Mashburn from Florence AL, Dylan McKelvey from Florence AL, Jennifer Olszyna from Florence AL, Alexia Sales from Huntsville AL, and Tingyi Wei from Hengshui China.
Funding for the vehicle was kindly provided by the UNA College of Arts and Sciences. Funding for student travel was kindly provided by Dr. Mary Leigh Gillespie and Mr. Bradley Gillespie.
For more information:https://www.una.edu/engineeringtechnology/
UNIVERSITY OF NORTH ALABAMA
The University of North Alabama is an accredited, comprehensive regional state university offering undergraduate and graduate degree programsthrough the colleges of Arts and Sciences, Business,Education and Human Sciences, and the Anderson College of Nursing.Occupying a 130-acre campus in a residential section of Florence, Alabama, UNA is located within a four-city area that also includes Tuscumbia, Sheffield and Muscle Shoals. UNA Athletics, a renownedcollegiate athletics program with seven (7) Division II National Championships, is now a proud member of the NCAA Division I's ASUN and Big South Conferences.The University of North Alabama is an equal opportunity institution and does not discriminate in the admission policy on the basis of race, color, sex, religion, disability, age or national origin.