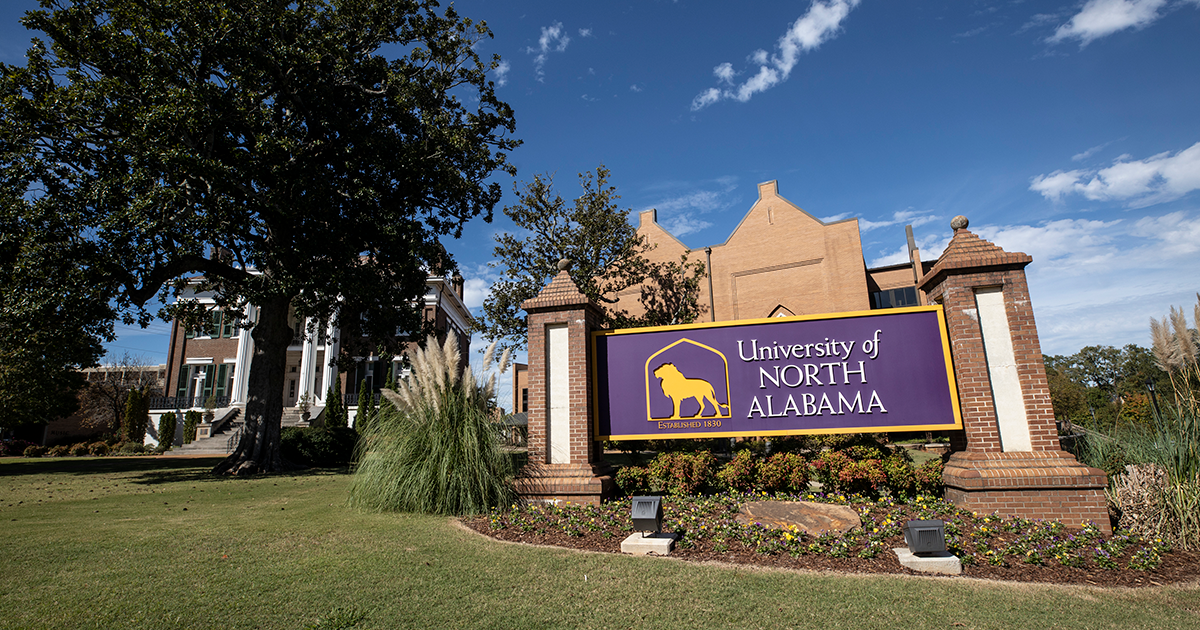 University Of North Alabama Students Assisting Flpl And Project Say Something In New Endeavor
Aug. 28, 2017
Michelle Eubanks, UNA, at media@una.edu, 256.765.4392 or 256.606.2033
By Bryan Rachal
University Communications
FLORENCE, Ala.- Project Say Something and the Florence-Lauderdale Public Library are teaming up to launch the Florence African American Heritage Project; and the University of North Alabama's Public History students will be lending a hand.
The African American Heritage project, made possible by a grant from the Muscle Shoals National Heritage Area, will establish a series of "History Harvests" in which community members are invited to share personal materials that provide a fuller picture of the history and life of African Americans in Florence.
UNA students will help by publicizing the harvests in the community and helping to collect oral histories. Additionally, they'll help organize, curate, and incorporate the material into Florence's bicentennial timeline.
Grant project manager Brian Murphy said relevant artifacts could include things likephotographs.
"It could also be legal records, personal letters, newspaper clippings, handbills, annotated family Bibles and family recipes," Murphy said. "We also welcome oral history interviews. We'll have on-site cameras, scanners, laptops and voice recorders to assist with the digitization of these items."
Murphy said topics may include, but are not limited to, slavery and the Civil War (including the Forks of Cypress Plantation and the Alabama Civil War Trail); the Freedmen's Bureau and postbellum African American life; African American employment at the TVA; African American music and art; the Civil Rights Era and the local chapter of the NAACP; desegregation and schooling; housing and urban development; the establishment of African American and integrated businesses; and notable African American community leaders in Florence.
All materials gathered will be uploaded to a living database housed under the FLPL website's local history tab and will also be included in Florence's upcoming bicentennial celebration. Murphy said the database will be curated and unveiled during Black History Month at the FLPL. Finally, the materials will be used to create an educational packet that can be implemented in regional fourth-grade classrooms.
The "History Harvests" will take place Sept. 17, at Trinity Missionary Baptist Church, from 2-5 p.m., Oct. 29, at the Handy Recreation Center, from 2-5 p.m., and Nov. 19, at the Florence-Lauderdale Public Library, from 2-5 p.m.
For more information: Brian Murphy atbrian.w.murphy1985@gmail.com.
PROJECT SAY SOMETHING
Project Say Something's mission is to unify, educate, heal, and empower communities in the mid South to realize social justice through non-violent communication and direct action against racism, poverty, and related forms of oppression.
UNIVERSITY OF NORTH ALABAMA
The University of North Alabama is an accredited, comprehensive regional state university offering undergraduate and graduate degree programsthrough the colleges of Arts and Sciences, Business,Education and Human Sciences, and the Anderson College of Nursing.Occupying a 130-acre campus in a residential section of Florence, Alabama, UNA is located within a four-city area that also includes Tuscumbia, Sheffield and Muscle Shoals. UNA also operates arenownedcollegiate athletic program in NCAA Division II's Gulf South Conference.The University of North Alabama is an equal opportunity institution and does not discriminate in the admission policy on the basis of race, color, sex, religion, disability, age or national origin.