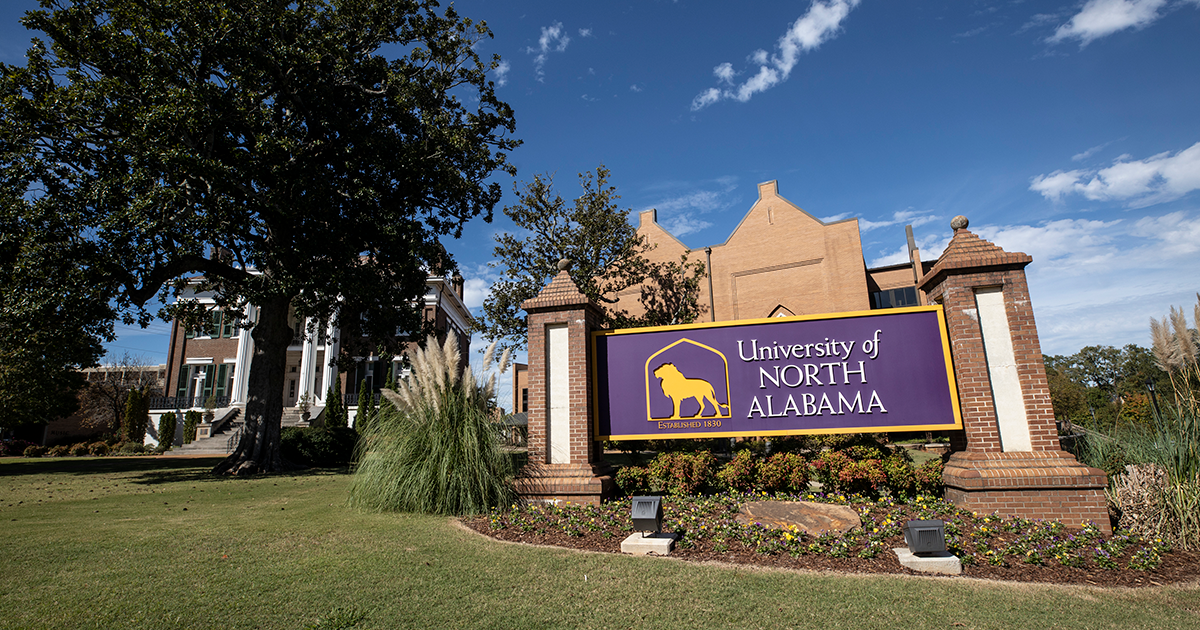 Una Department Of Criminal Justice To Host Lauderdale County Sheriff's Debate
Sep. 10, 2014
Michelle Eubanks, UNA, at media@una.edu, 256.765.4392 or 256.606.2033
Bryan Rachal, Public Affairs and Media Relations
Wayne Bergeron, Department of Criminal Justice
FLORENCE, Ala. - For the first time in its history, the University of North Alabama's Department of Criminal Justice is sponsoring a debate between the two general election candidates for the position of Lauderdale County Sheriff.
The debate will take place, Tuesday, Sept.23, at 6 p.m., in Gulliot University Center on the UNA campus. Chief Augie Hendershot (D), Lexington Police Department; and Chief Rick Singleton (R), Florence Police Department (Retired), will discuss pertinent issues and address questions of concern to the citizens of Lauderdale County and the surrounding area.
The debate will consist of two sections and feature a panel comprised of UNA Professors and students from the UNA Criminal Justice Department. The first section will feature prepared questions for the candidates from the panel, and the second section will feature open questions submitted from the audience, as well as those derived from members of the community and via social media.
"As Thomas Jefferson so wisely stated 'self-government is not possible unless the citizens are educated sufficiently to enable them to exercise oversight', so we hope that the citizens of our community take advantage of this opportunity to be informed about these important issues directly from the candidates," said Wayne P. Bergeron, an instructor in the UNA Criminal Justice Department. Bergeron will serve as the debate moderator.
Dean of the UNA College of Arts and Sciences Dr. Carmen Burkhalter said the significance of the event is twofold, the first being that "a public debate is a significant tool for the democratic process. Our hosting and participation will help our students understand the power of active citizenship, transparency and the accountability of elected officials. Secondly, it is participation in the debate process that 'embodies all that a College of Arts and Sciences represents - critical thinking, logical questioning, effective communication, and defining society values.'"
The debate is free of charge and open to the public. All concerned Lauderdale County citizens are encouraged to attend the event. Those who would like to have a question considered for the debate can contact the UNA Criminal Justice Department at (256) 765- 5045 or email ljlove@una.edu Questions may also be submitted via the UNA CJ Department Facebook page at https://www.facebook.com/pages/UNA-Department-of-Criminal-Justice/. The general election for Sheriff is scheduled to be held during the November 4th general election.
For information about the debate contact Wayne P. Bergeron, with the UNA CJ department at wpbergeron@una.edu.
FOR EDITORS, NEWS DIRECTORS ONLY - For more information on debate activities or for arrangements for coverage of the event contact LTC (ret.) Wayne P. Bergeron at (256) 765-5022 or (mobile) (256) 335-4924 or via email at wpbergeron@una.edu.