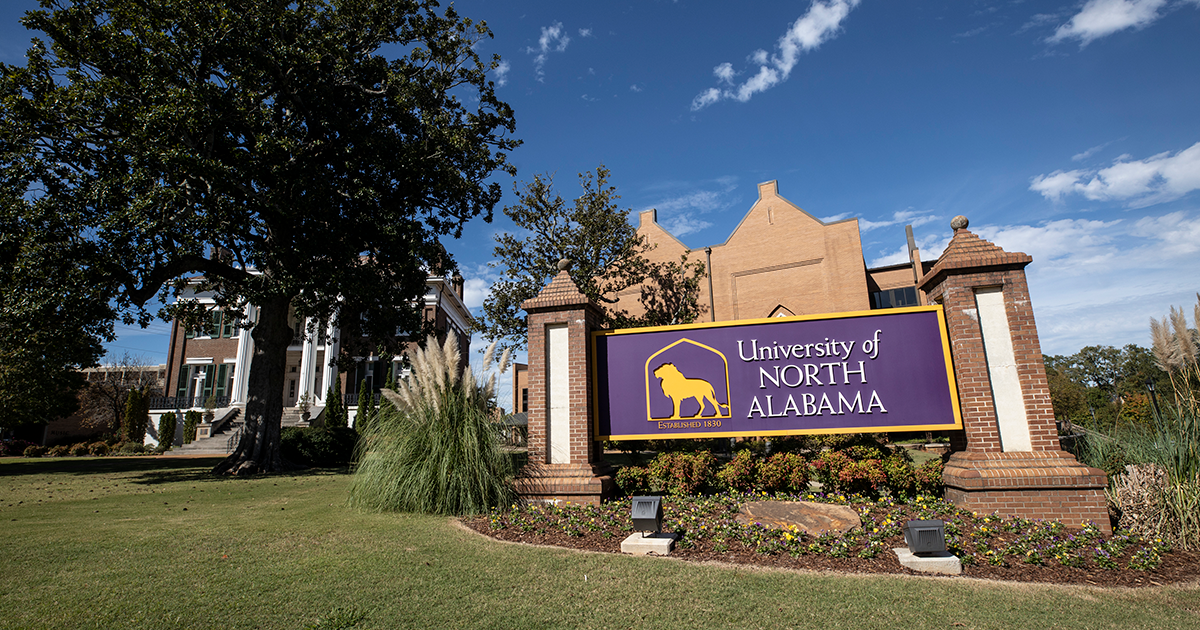 Una Student Athlete Advisory Committee Raising Money For Make-a-wish
May. 24, 2017
Michelle Eubanks, UNA, at media@una.edu, 256.765.4392 or 256.606.2033
Kelsey Herston
Student Writer, University Communications
FLORENCE, Ala.- The University of North Alabama Student-Athlete Advisory Committee (SAAC) is raising money with the hope of granting a child's wish.
Peggy Wingo, senior administrative assistant for Athletics, said the SAAC is a student organization that gives UNA student athletes a voice. She said UNA is part of the Gulf South Conference, which meets once a month to discuss happenings on campus within the conference, and at the national level.
Division II schools, including UNA, began raising money in 2003 for the non-profit organization through the National Collegiate Athletic Association (NCAA). The Make-A-Wish Foundation grants wishes to children with life-threatening medical conditions.
"Our university has not been able to grant a wish yet. We would love to grant a wish," Wingo said.
In order to do this, she said they are also going to find new ways to raise money. One way is by going to the Gulf South Conference (GSC) SAAC Conference this summer. According to Wingo, students will discuss different ideas to make money and look into how other schools make money for the program.
"So we're going to bring that back to the committee and try to have some fundraisers to reach our goal," she said.
Even though the UNA SAAC has not reached its goal before, Wingo said they are still contributing.
"Our student athletes would love to grant a wish, but the money still goes to a child, even if we don't actually get to see it."
According to the NCAA website, schools that raise enough money are able to host a Wish Reveal party on campus.
"We've got a lot of good student athletes that want to help others," Wingo said. "They're out in the community doing community service and serving others, so even though they would love to grant a wish, they're doing other good things too."
Although the deadline to donate for the 2016-2017 year ends June 1, money received afterward will go toward the 2017-2018 year.
For more information or to donate: Peggy Wingo atplwingo@una.eduor 256-765-4396.