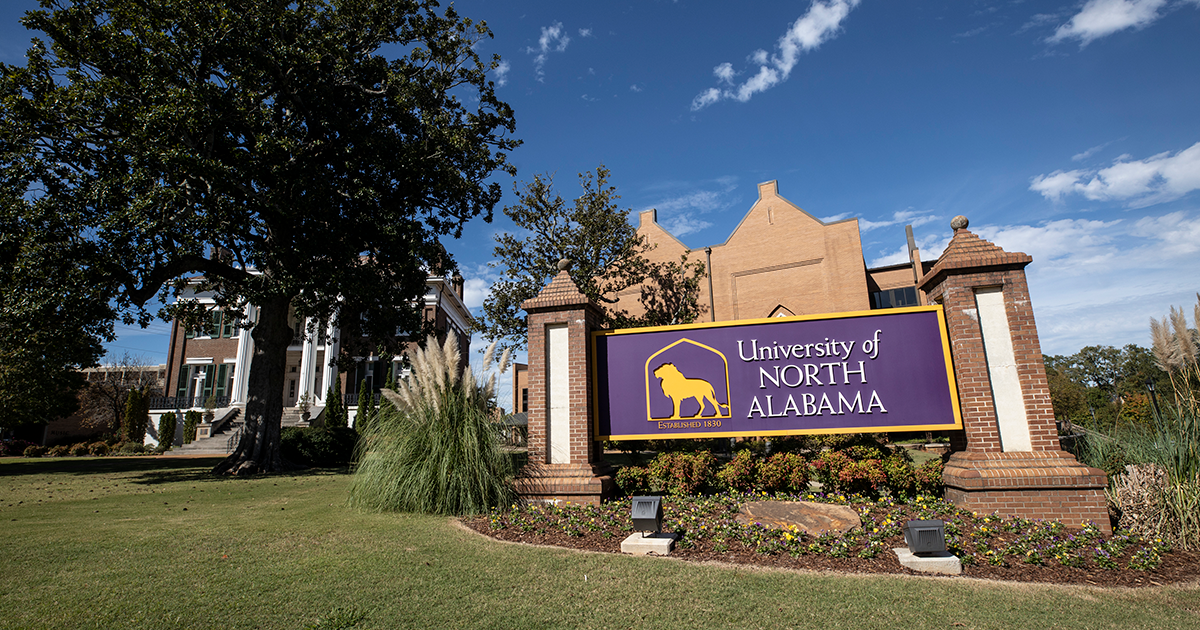 University Of North Alabama Professor Selected To Give Five Earthscope Lectures Nationally
Mar. 20, 2018
Michelle Eubanks, UNA, at media@una.edu, 256.765.4392 or 256.606.2033
Bryan Rachal
University Communications
FLORENCE, Ala.- University of North Alabama professor Dr. Melissa Driskell will be joining a rare class of speakers when she gives fiveEarthscope lectures nationally.
Driskell, an assistant professor of Geology and assistant director of the Honors College at UNA, was one of the five speakers chosen from research institutions around the country to give the Earthscope lectures.
EarthScope is a program through the National Science Foundation (NSF) that has deployed thousands of seismic, GPS, and other geophysical instruments to study the structure and evolution of the North American continent and the processes that cause earthquakes and volcanic eruptions.
More importantly, Earthscope involves collaboration between scientists, educators, policy makers, and the public to learn about and apply exciting scientific discoveries as they aremade.
According to Driskell, EarthScope speakers are selected based on their outstanding research accomplishments involving EarthScope as well as their abilities to engage a variety of audiences.
"Our goal is to enable and encourage scientists to study the Earth in creative new ways," Driskell said. "These lectures will allow innovative ideas to thrive, and ultimately provide new insights into the past, present and future of the planet we live on," she said.
As a professor of Geology, Driskell said topics regarding seismic and other geophysical research are of primary interest.
"The goal of the EarthScope Speaker series is to inform the public and educational communities about that," she said. "We seek to understand the Earth and how it works, which is the principal objective of the program."
Driskell said the lectures will cover information about EarthScope objectives and accomplishments and how her project specifically relates to the EarthScope initiatives. Additionally, they'll provide information about Alaska's seismicity past and present, details of Driskell's last five years of fieldwork and research in southern Alaska and how she's incorporating undergraduate research into fieldwork and research.
"To take a national stage with fellow scientists from such prestigious research universities is a great way to promote the great things that are happening at UNA, Driskell said. "More importantly, it gives UNA a national presence."
Driskell said speakers for the lectures are usually requested by universities across the country during the 2018-2019 academic year.
For more information on geology at UNA:https://www.una.edu/physics/
UNIVERSITY OF NORTH ALABAMA
The University of North Alabama is an accredited, comprehensive regional state university offering undergraduate and graduate degree programsthrough the colleges of Arts and Sciences, Business,Education and Human Sciences, and the Anderson College of Nursing.Occupying a 130-acre campus in a residential section of Florence, Alabama, UNA is located within a four-city area that also includes Tuscumbia, Sheffield and Muscle Shoals. UNA also operates arenownedcollegiate athletic program in NCAA Division II's Gulf South Conference.The University of North Alabama is an equal opportunity institution and does not discriminate in the admission policy on the basis of race, color, sex, religion, disability, age or national origin.