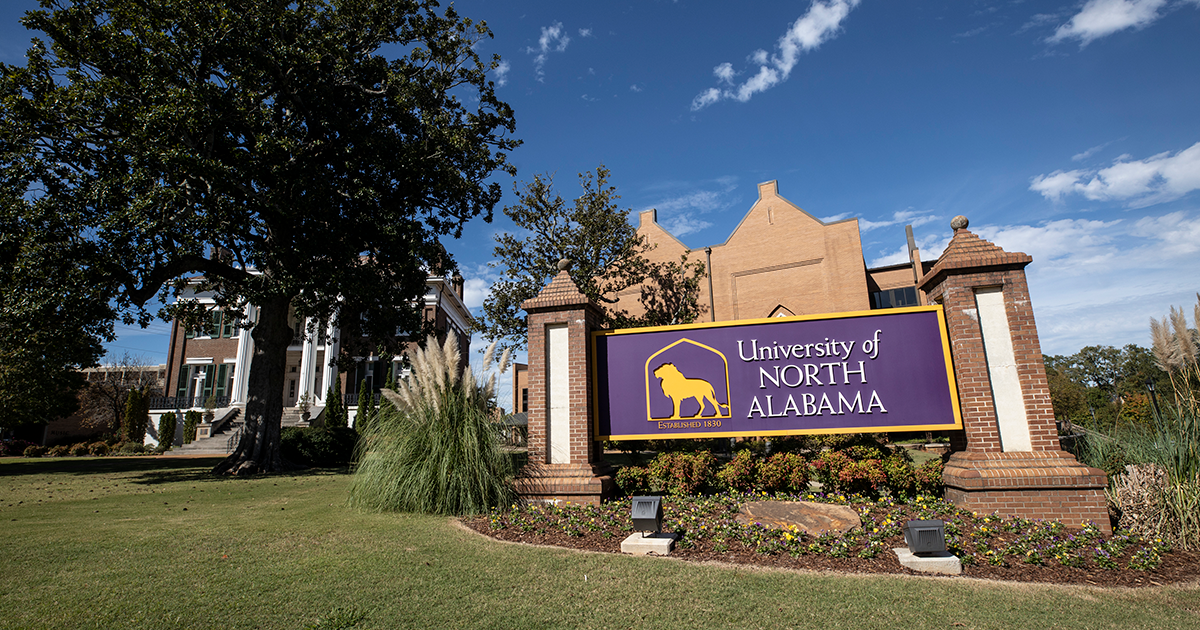 The Shoals Dragon Boat Festival Is Almost Here, Do You Have Your Team Ready?
Sep. 04, 2014
Michelle Eubanks, UNA, at media@una.edu, 256.765.4392 or 256.606.2033
Bryan Rachal, Public Affairs and Media Relations

FLORENCE, Ala. - Do you know how to use a paddle? Can you row to the beat of a drum? Do you like having fun and supporting education? If your answer is yes, then the second annual Shoals Dragon Boat Festival, Oct. 18, is something you need to be a part of! For the second year in a row, teams of local Dragon Boat racers will take to the Tennessee River to see who's the best!
The Shoals Dragon Boat Festival is a fundraiser that benefits Kilby Laboratory School and encourages the community to come out and have a great time on the river. Teams consisting of 20 paddlers and two alternates will gather the morning of Oct. 18 at McFarland Park in Florence to race in Hong Kong-style dragon boats provided by Dynamic Dragon Boat Racing of Knoxville, Tennessee.
Last year's event saw 21 teams participate, with about 1,500 people in attendance at McFarland Park. Emily Rhodes, chair of the Shoals Dragon Boat festival, said they were able to raise about $3,500 once all their expenses were taken care of. Rhodes said that if the event doubles in size this year, as they hope it will, they should see a large increase in the amount of revenue. However, if you're interested in putting a team together, Rhodes said you better do it quick.
"Due to the size of Mcfarland, we will max out at 50 teams. We currently have 29 registered and adding more every day. We hope, obviously, to sell out at 50 teams, but if we don't get there, we expect to be very close. Fifty will be our max from here on out, so we hope to be able to have a waiting list for next year."
Rhodes said that last year event organizers didn't quite know what to expect because it was the first event of its kind in the Shoals; this year should be different from that standpoint.
"This year, we have 1,500-plus people in attendance and can help explain. We had an extraordinary response and positive feedback and this year, we know what we are doing; and we have had amazing sponsors that have allowed us to promote more."
Rhodes said that in addition to raising money, the event is designed to be a fun, unique, family friendly event that would be something people would look forward to and participate in no matter if it was for Kilby or not.
For more information or to register a team:http://www.shoalsdragonboatfestival.com/