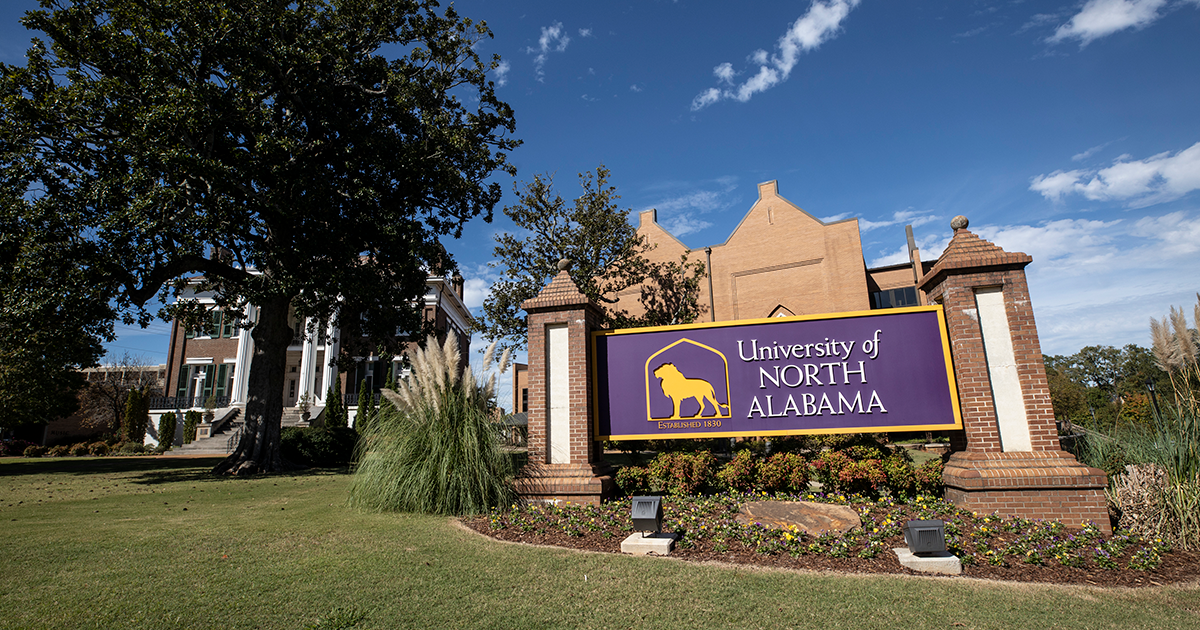 Grammy-winning New York Voices Bring Jazz Harmonies To Una For 2013-14 Distinguished Events Series
Jan. 27, 2014
Michelle Eubanks, UNA, at media@una.edu, 256.765.4392 or 256.606.2033
By Terry Pace,Communications and Marketing
FLORENCE, Ala. - The University of North Alabama Distinguished Events Series for 2013-14 continues with a special Valentine's weekend performance by the crowd-pleasing, critically acclaimed New York Voices.
The Grammy Award-winning group - hailed for its close-knit harmonies, inspired arrangements and unparalleled vocal blend - will perform a free public concert at 7 p.m. Saturday, Feb. 15, at Norton Auditorium on the UNA campus.
The deep and diverse musical roots of New York Voices encompass the sounds of jazz, Brazilian, rhythm-and-blues, classical and pop. The group's breathtaking, exhilarating recordings and live performances have earned favorable comparisons to a long and distinguished line of jazz vocal groups that helped establish that tradition - from Lambert, Hendricks and Ross to Singers Unlimited and Manhattan Transfer.
"They're one of the best groups in the country for what they do," noted Dr. Ian Loeppky, UNA's director of choral activities and an associate professor of music at the university. "We're really, really lucky to get them."
While visiting UNA for the concert, the four members of New York Voices - Kim Nazarian, Peter Eldridge, Darmon Meader and Lauren Kinhan - will present a Vocal Jazz Workshop from 4-5 p.m. the day of the concert. The special outreach program will take place in the Choral Rehearsal Room of the UNA Music Building.
"They'll be working with our a cappella jazz ensemble," explained Loeppky, who recommended the group for the series, "but the workshop is not restricted to students. It's open to anyone and everyone and will be offered free of charge."
New York Voices began in 1988 as an alumni vocal group from Ithaca College in New York. The group earned a Grammy Award forCount Basie Orchestra with New York Voicesand a Latin Grammy Award forBrazilian Dreamswith Paquito D'Rivera. Over the years the singers have performed with jazz artists ranging from Bobby McFerrin, Nancy Wilson and George Benson to the Count Basie Orchestra and Manhattan Transfer. The group commemorated its silver anniversary in 2013 with the release of the Palmetto Records albumNew York Voices Live with the WDR Big Band Cologne.
"Live, they're just as impressive to witness," music critic Mathew Lurrie observed inTime Out Chicago. "We dare say there may be no better way to understand the wit and wink of jazz harmony than via these Voices."

With its upcoming concert, the 2013-14 UNA's Distinguished Events Series continues to offer an exciting and eclectic lineup of fine-arts performances and presentations under the unifying theme "Sights, Sounds, Tales and Traditions." The series began in October with a slide lecture by UNA alumnus, author and award-winningNational Geographicphotographer and editor-at-large Michael "Nick" Nichols.

"Since 2005, we have brought more than 30 speakers, presenters and performers to UNA," according to Debbie Chaffin, director of educational-technology services at UNA and coordinator of the Distinguished Events Series. "We try to cover all areas of the arts, from music and theatre to dance and visual arts. We receive wonderful support from both the campus and the community, but we still want to keep building the series and expanding our audience."

Following New York Voices, the season resumes in April with "A Sweet Strangeness Thrills My Heart: The World of Sallie Independence Foster, 1861-1887," presented by famed storyteller Dolores Hydock and renowned, Alabama-based musician and Civil War music historian Bobby Horton. The 2013-14 series concludes in May with the fourth annual UNA Front-Porch Storytelling Festival.

"We're especially pleased with the lineup we have this year," Chaffin added. "The Distinguished Events Series is offered as a gift to both the UNA campus and the surrounding community, and we invite everyone to join us for a series of excellent programs that promise to be entertaining and eye-opening for everyone."

The New York Voices concert is free and open to the public. For details, call UNA Distinguished Events at 256-765-4208 or visithttp://www.una.edu/distinguished-events/. For more information on New York Voices, visithttp://newyorkvoices.com.
A high-resolution photo of New Voices is available for media use on the UNA Gallery at:http://www.unalionsden.com/archive/photo.php?id=10130