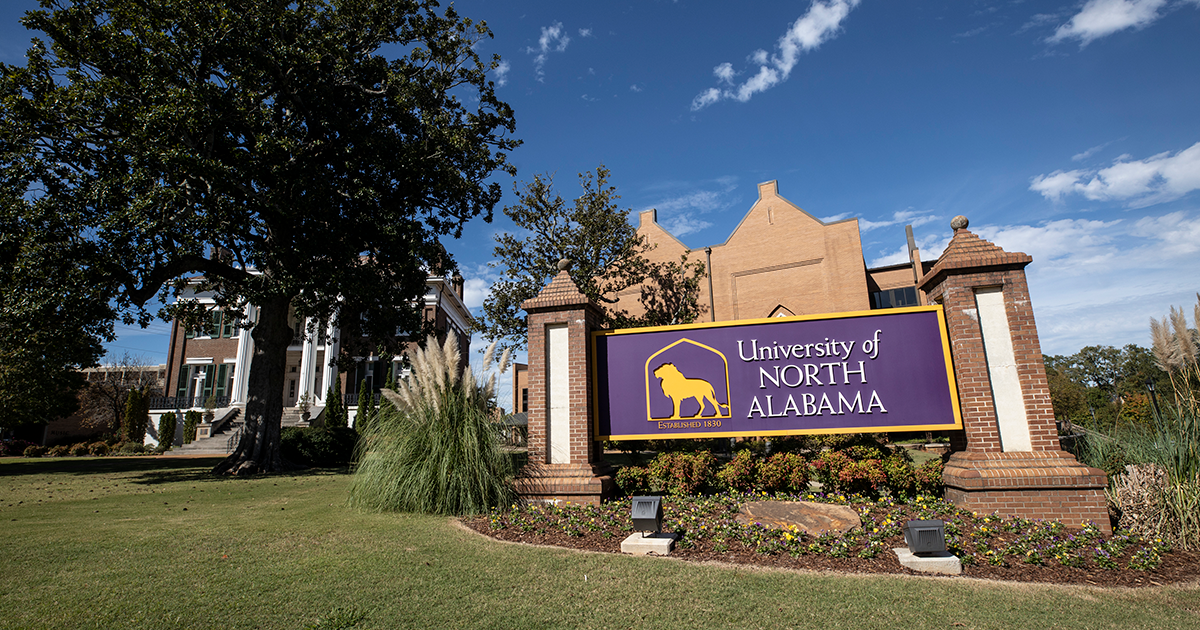 Single Lock Records And Their Artists Set To Rock Homecoming At Una!
Sep. 11, 2014
Michelle Eubanks, UNA, at media@una.edu, 256.765.4392 or 256.606.2033
Bryan Rachal, Public Affairs and Media Relations FLORENCE, Ala. - Ben Tanner said the idea kind of harkens back to days past when a record label would hold a review to show off all of their talent in one place. It's an opportunity for people to see some acts they may have never heard playing, along with the artists and musicians they already know and love. Tanner, a partner in Single Lock Records and keyboardist for the Alabama Shakes, said that's the idea he had for the University of North Alabama Homecoming Concert. "I always thought too that it's a showcase of everyone's talent and it builds upon the relationships among all the bands, said Tanner. With six local acts set to take the stage at Norton Auditorium Thursday, Oct. 2, at 7 p.m., it should end up being quite the amalgamation of music. Belle Adair, The Bear, The Pollies, Dylan Leblanc, Steelism and Donnie Fritts will be performing at the event with special guest and UNA alum, John Paul White. The UNA Alumni Association is sponsoring the event, with proceeds benefiting the new Science and Technology building on campus. Tickets are $25 per person. White and Tanner, along with UNA Board of Trustee member Will Trapp, are the men behind Single Lock, which has humble beginnings. Tanner said he and Trapp have known each other since they were kids, and when Trapp returned to Florence a few years ago they started talking about a possible record label. "We just started throwing ideas around. He's always been a huge music fan and played in bands growing up and stuff, and we just started throwing out ideas about something cool to do. The conversation started from me working with all these local bands in town and feeling like we were getting better and better at what we were doing, but we were starting to bump up against a budget ceiling," said Tanner. He said it became a money issue. A lot of bands were limited by the money in their pockets and while another day in the studio would be great, they couldn't afford it. So he and Trapp discussed the possibility of taking some of the financial burden off the artists so they could make better records. Tanner said at the time his career began to take off with the Alabama Shakes and he was able to help with some of the upfront costs. After the record was made he could recoup on the back end, thus Single Lock Records was formed. The one thing Single Lock was lacking was a studio and Tanner said that's where one of UNA's most famous alums came in. "John Paul and I were talking about a possible studio. He had a space that he was thinking of turning into a studio. I was kind of in between studio situations at the time and John and I had known each other a long time, and we started talking about that and I pitched to John, 'Hey we're talking about doing this label thing if you want to be involved great; if you want to keep it totally separate the studio and the label, that's cool too.' He took some time and said, 'Yeah I want in.'" Single Lock started with Saint Paul and The Broken Bones as one of their first groups; and over the past two years, they've since expanded to include a lot more, including all the artists playing in the review. Tanner said that now that they have some success under their belts, they just want to keep doing what they're doing and making great music. As far as measuring success, Tanner said record sales help but they're not the only thing. "The main objective really is just to make the best records we can make. Once we do that then it's figuring out how we help these bands." For more information on the UNA Alumni Association Homecoming Concert featuring the Single Lock Records Review: alumni.una.edu/homecoming or 256-765-4201.