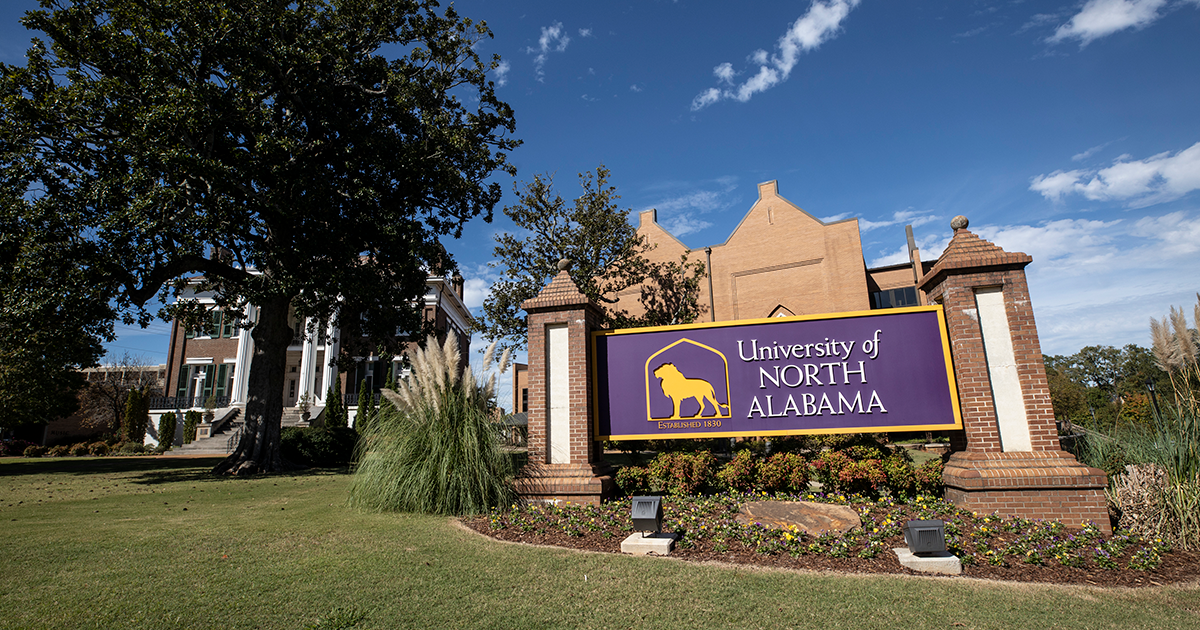 Fred Gray, Pivotal Figure in UNA's Desegregation, Awarded Presidential Medal of Freedom
Jul. 06, 2022
Michelle R. Eubanks , UNA, at meubanks@una.edu, 256.765.4392
FLORENCE, AL – Attorney Fred Gray, a pivotal figure in the desegregation of Florence State College in 1963, has been awarded the Presidential Medal of Freedom. The ceremony is set to take place July 7 at the White House. Dr. Wendell Gunn, the student who desegregated the institution, was among those leading the charge for Gray's honor.
"The University of North Alabama, or Florence State College as it was known then, is unique in all of this because President Dr. E.B. Norton was waiting on it and because mine happened so peacefully," Dr. Gunn said. "UNA's story foretold what would happen in Lee v. Macon (County Board of Education, et al) that would pave the way for all of Alabama's local school systems, colleges, and universities – more than 100 of them – to be desegregated in the months to follow."
It was Dr. Gunn's mother who contacted Gray in 1963, after her son's initial rejection for admission to the University by then-President Norton. His mother knew Gray from her time helping him fundraise when he sat as the Chairman of the Board at Southwestern Christian College in Terrell, Texas.
"He was just a young man at the time, maybe 25 or 26," Dr. Gunn said. "And he was doing this for the college in Texas and also organizing the Montgomery Bus Boycotts in Montgomery with Rosa Parks. (My mother) called him and said, 'They turned my boy down; what do we need to do?' "
Gray represented Gunn before a federal judge in 1963 during Dr. Gunn's successful quest to gain admission to Florence State. Gray also worked with the plaintiffs to desegregate other institutions of higher education in the state at the time, including Vivian Malone and James Hood, who entered the University of Alabama, and Harold Franklin, who integrated Auburn University.
As a result of these cases and countless others, Dr. Gunn said Gray "dedicated his life to fighting segregation, so I am thrilled he is being honored with the Presidential Medal of Freedom."
Dr. Gunn and others have been working behind the scenes for 15 years in order to see the Presidential Medal of Freedom, the highest honor that can be bestowed on a civilian, presented to Gray. Letters from others have been sent on Gray's behalf to Presidents Obama, Trump, and Biden.
UNA President Dr. Ken Kitts has proudly lent his support to this effort.
"The summer of 1963 was a crucial one in the history of this institution," said Dr. Kitts. "Although then-President Norton's hands were tied, and he was forced to deny Dr. Gunn admittance as a result of the segregationist laws that governed the state at the time, he also believed that the time was ripe for court action to overturn those exclusionary laws. The timing, as well as the individuals involved, created the scenario that paved the way for change."
In addition to Dr. Kitts' letter, UNA's Board of Trustees as well as its Student Government Association have passed resolutions in support of Gray's nomination for the Presidential Medal of Freedom.
Dr. Gunn also worked with Dr. Derryn Moten, the Chair of the Department of History and Political Science at Alabama State University in Montgomery. Dr. Moten plans to attend the ceremony in Washington, D.C.
"I am overjoyed," Dr. Moten said. "I am thrilled he is in President Biden's first class of recipients, thrilled he is able to enjoy it and take it in fully, and thrilled his family is able to participate in the ceremony with him. Fred Gray, by virtue of his demeanor and by virtue of when he was born and where he was born, found himself in an historic place where, with the help of others, he was able to make irrevocable changes in our society."
Dr. Gunn's story with UNA did not end with his graduation from the institution in 1965. He has since gone on to make history a second time, now serving on the institution's highest governing body as a member of the Board of Trustees.
"After I graduated, I fully fell in love with Florence State, and my heart just sings when I am on that campus," Dr. Gunn said. "Dr. Norton went way beyond what he had to do by admitting me. At each step in my career, and every time I was promoted, Dr. Norton would send me hand-written notes congratulating me on whatever accomplishment it was."
After graduating, Dr. Gunn worked as a finance professional vice president of Chase Manhattan Bank, and assistant treasurer at PepsiCo. He also worked as an aide to President Reagan from 1982-84 as a Special Assistant for International Trade.
About The University of North Alabama
The University of North Alabama is an accredited, comprehensive regional state university offering credential, certificate, baccalaureate, master's, and doctoral programs in the colleges of Arts, Sciences, and Engineering; Business and Technology; Education and Human Sciences; and the Anderson College of Nursing and Health Professions. The first-choice University for more than 10,000 on-campus and online students, UNA is on a bucolic campus in Florence, Alabama, part of the historic and vibrant Shoals region. Lions Athletics, a renowned collegiate athletics program with seven (7) Division II National Championships, is now a proud member of the NCAA Division I's ASUN Conference. The University of North Alabama is an equal opportunity institution and does not discriminate in the admission policy on the basis of race, color, sex, religion, disability, age, or national origin. For more: www.una.edu and www.una.edu/unaworks/