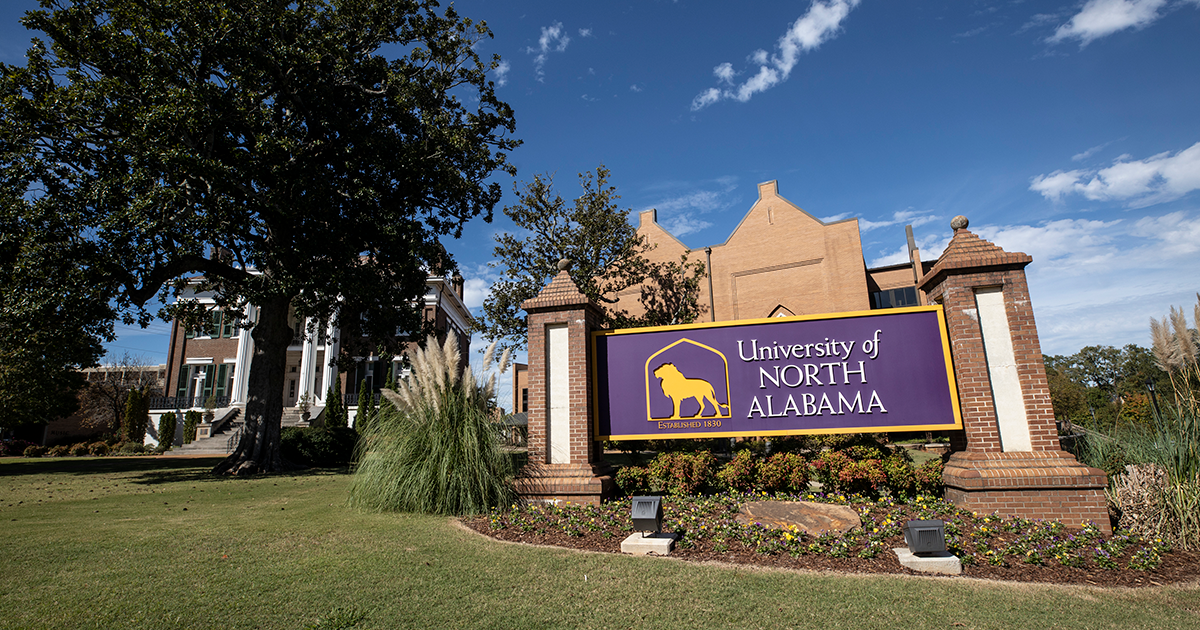 Una Summer Theatre To Stage Award-winning Musical Biography Hank Williams: Lost Highway
Jun. 18, 2013
Michelle Eubanks, UNA, at media@una.edu, 256.765.4392 or 256.606.2033
By Terry Pace,Communications and Marketing
FLORENCE, Ala. - "No matter how I struggle and strive," Hank Williams once famously sang, "I'll never get out of this world alive."
Widely considered country music's most tragic and towering talent - along with one of the most deeply influential artists in the annals of American roots music - Williams died of heart failure in the early-morning hours of New Year's Day 1953, at the age of 29.
But in a life that lasted less than three full decades, the Alabama-born "Drifting Cowboy" wrote and recorded a staggering body of musical work - from "Your Cheatin' Heart," "Jambalaya" and "You Win Again" to "Cold, Cold Heart," "I'm So Lonesome I Could Cry" and "I Saw the Light" - that has inspired three generations of country, blues, gospel, soul and rock artists.
The University of North Alabama Summer Theatre 2013 program honors and explores Williams' rich and enduring musical legacy with its upcoming production of Hank Williams: Lost Highway, an award-winning, critically acclaimed musical biography by Randal Myler and Mark Harelik. Performances are scheduled for Thursday, July 11, through Sunday, July 14, at UNA's Norton Auditorium.
"Hank's music is timeless," says Lost Highway co-creator and two-time Tony nominee Myler, who is directing the UNA production. "He sang from a place of pure honesty. He lived both the pain and the joy."
UNA's Summer Theatre program allows theatre students to work alongside established theatre professionals on a full-scale stage production. For Lost Highway, professional actor Peter Oyloe will reprise his portrayal of the real-life Williams, a Butler County, Alabama, native whose brief but brilliant career encompassed 11 No. 1 country hits and 24 additional Top 10 singles.
"In my opinion, America's greatest contribution to theatre is its musicals," noted Charlton James, a UNA assistant professor of theatre who serves as artistic director for the summer program. "I think the combination of this show's historical connection to our state and our community - along with the entertainment value that the musical and its performers will present - make Lost Highway a great fit for UNA Summer Theatre."
Special guest Oyloe previously played Williams in a 2012 production of Lost Highway for Chicago's Filament Theatre Ensemble, earning a Jeff Award for Actor in a Principal Role (Musical). In its review of that production, The Chicago Tribune declared Oyloe's portrayal "a tremendous performance," concluding that the actor "captures the lost man-child at the heart of Lost Highway." The Chicago-based Around the Town concluded, "You forget that he is playing a role, but rather feel that you are in a 'time machine.' "
In addition to Oyloe, UNA's Lost Highway features professional actor Myk Watford (who directed UNA's 2011 summer production of Arthur Miller's Death of a Salesman and played the leading role of Stanley in the 2012 show, Tennessee Williams' A Streetcar Named Desire), James, Drew Perkins and Russ Wever as Williams' legendary band, the Drifting Cowboys.
The cast also features Mississippi Charles Bevel as "Tee-Tot," the blues singer who first influenced Williams in his youth, plus Randy Moore as songwriter and famed Nashville publishing executive Fred Rose, local actress Kim Caron (who appeared in last year's production of Streetcar) as Mama and UNA theatre student Haley Prestridge as Williams' wife, Audrey.
A preview performance of Lost Highway is scheduled for 7:30 p.m. Thursday, July 11. Tickets for that performance are $15 for general admission, $10 for seniors (65 and older) and UNA employees and $5 for students.
Regular performances will be presented at 7:30 p.m. Friday and Saturday, July 12-13, and 2 p.m. Sunday, July 14. Tickets for those shows are $20 general admission, $15 for seniors (65 and older) and UNA employees and $5 for students.
To order tickets, or for more information, visit www.una.edu/summertheatreorwww.una.edu/music-theatre.
A high-resolution photo of Peter Oyloe in his Lost Highway role as Hank Williams is available for media use in the UNA Photo Gallery at: http://www.unalionsden.com/archive/photo.php?id=7312