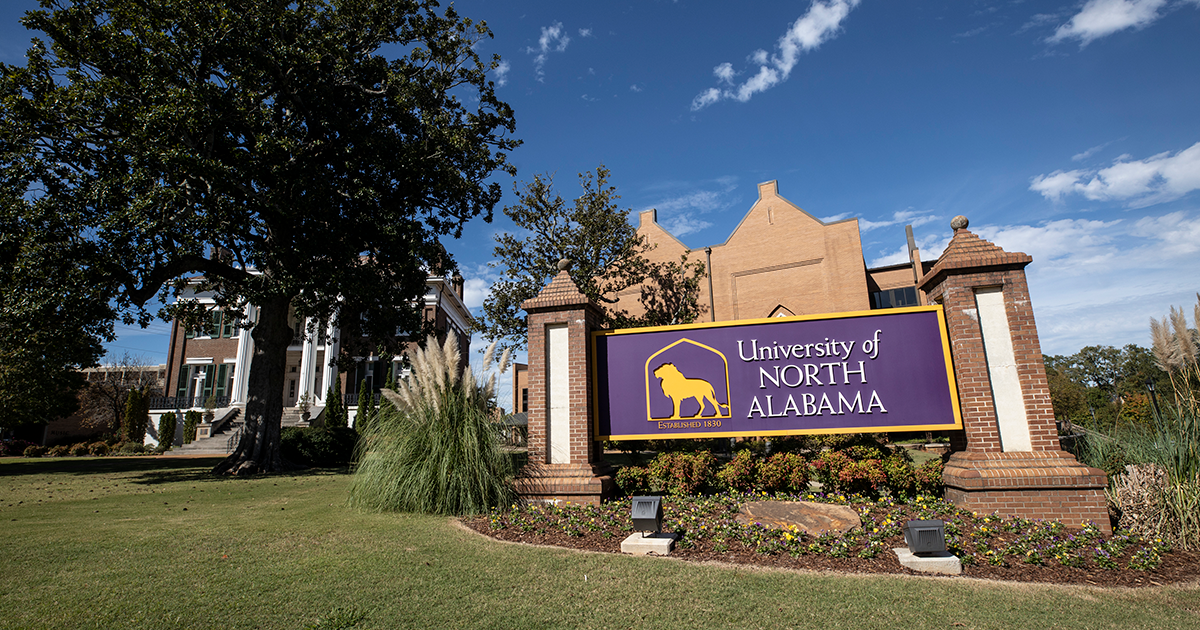 Una To Boost Student Success With Freshman Live-on Requirement In 2014
Sep. 12, 2012
Michelle Eubanks, UNA, at media@una.edu, 256.765.4392 or 256.606.2033
FLORENCE, Ala. - More University of North Alabama freshmen will gain the complete college experience beginning in fall 2014. The university is implementing a new policy that will require first-time, full-time freshmen to live in a campus residence hall.


"Statistically, students who live on campus perform better academically, have an all-around more successful college experience and have a greater likelihood of graduating," said Dr. William G. Cale Jr., UNA president. "That has been reflected for years in studies from universities throughout the country, and we believe it will have a positive impact on the students of UNA, as well."

UNA is currently developing parameters to the live-on policy to provide exemptions based on geographic, age, marital status and similar criteria.


The live-on requirement will come on the heels of several recent initiatives to enhance the UNA experience for freshmen.

The university recently hired a full-time assistant director of residence life for success initiatives. A freshman residential community, FOCUS (First-Year Opportunities and Connections for UNA Students), helps first-time college students to engage with the campus community quickly and to make a smooth and successful transition into college. FOCUS occupies the first four floors of Rivers Hall.


The new FYRE (First-Year Resident Educators) Fellows program helps fuel the FOCUS initiative with academic-oriented peer mentors who are intensely trained in the challenges associated with the first year of college.


The university is also developing a Student Success Center at Rivers Hall, which will offer programming such as the campus Center for Writing Excellence.


"The freshman year is the most important year of college," said David Shields, UNA vice president for student affairs. "It's a major transition in a student's life, and it's a difficult transition for many students. That's why we've applied the new freshman programs and initiatives that we have, and it's why we're developing a live-on requirement for freshmen. We're here to help these students become a real part of this campus community, because when they do, their college experience will be a greater success. And that, in turn, will set them on a better course for life."
Other Alabama public universities with similar freshman live-on requirements include Alabama Agricultural and Mechanical University, Jacksonville State University, Troy University, Tuskegee University, The University of Alabama, The University of Alabama in Huntsville, the University of Montevallo and the University of West Alabama.