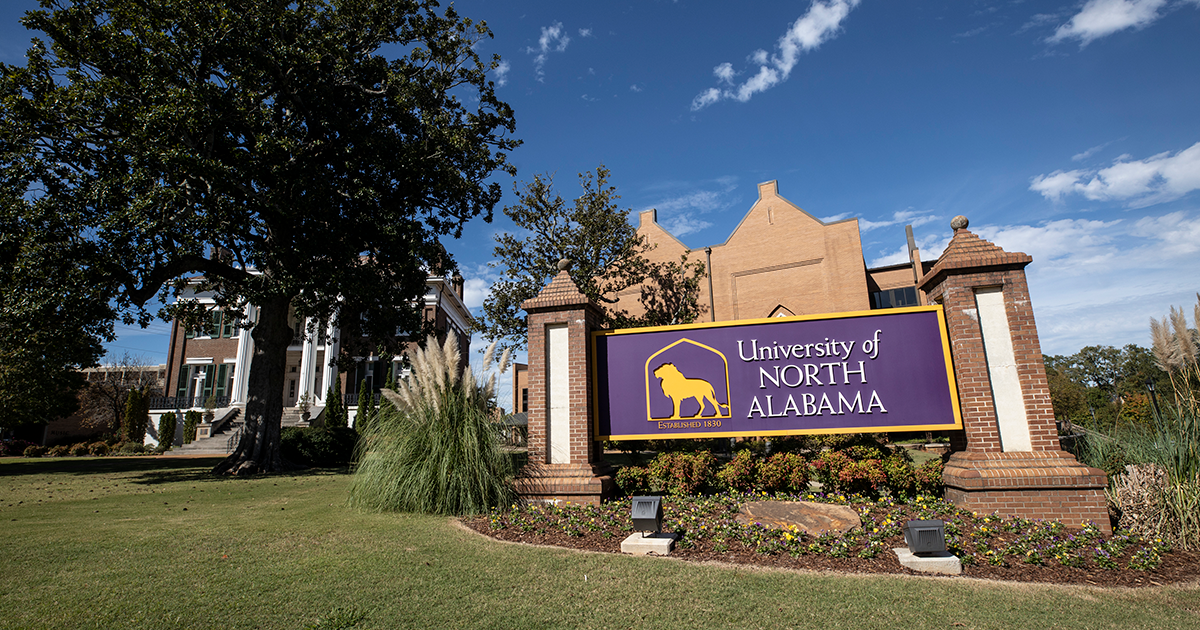 Miss Una Pageant Celebrates 40th Anniversary As Sixteen Student Contestants Vie For 2014 Title
Jan. 22, 2014
Michelle Eubanks, UNA, at media@una.edu, 256.765.4392 or 256.606.2033
By Hannah Mask, Student Writer
FLORENCE, Ala. - The University of North Alabama Office of Student Engagement is gearing up to host the 40th annual Miss UNA pageant Saturday, Jan. 25. Norton Auditorium will open its doors at 6 p.m., with the event beginning at 7 p.m.
Sixteen contestants will vie for the opportunity to represent UNA in June at the Miss Alabama pageant. Throughout the event, which is themed "Rocking Through the Ages," live music will set the tone to celebrate the 1970s - Miss UNA's first decade.
In conjunction with ringing in its 40th year, this year's pageant features a new award. Tyler Thompson, assistant programming director for student engagement, said a plaque, along with a gift certificate to the campus bookstore, will be awarded to the contestant who completed the most community service hours.
"We wanted to find something more we could do to promote community service and taking ownership of the platforms the contestants promote," Thompson said, "not just for the pageant, but for life."
Emily Winkler, who was crowned Miss UNA 2013, took advantage of the opportunity she was given.
"It was a learning experience," Winkler (shown here with UNA President William Cale) said of the past year. "Since I was representing UNA when I was only 19 years old, it was a challenge, but I'm so glad I got to do it."
The most important lesson Winkler learned, she said, is one she will carry for life.
"The biggest lesson was to stay true to myself," she said. "When you win, you're put into the limelight, and it can be easy to try to conform to others' ideas of who you should be."
Winning Miss UNA led alumna Pam Long to be crowned Miss Alabama in 1974. The very next year, UNA alumna Susie Vaughn retraced Long's steps, representing UNA as she won Misas Alabama.
Saturday's event will be hosted by Miss Alabama 2013, Chandler Champion. With rehearsal hours running nightly from 4:30 p.m.-9 p.m., both Thompson and Winkler said Miss UNA 2014 is sure to impress.
"I'm very excited for this weekend," Winkler said. "It will be a great show."
Tickets at available for $12 at una.edu/boxoffice and will be sold at the door for $15. Free tickets are available to UNA students who present their Mane Cards at the Office of Student Engagement during normal business hours.
For more information, and to see a list of 2014 contestants, call the Student Engagement office at 256-765-4248 or visit http://www.una.edu/missuna.
A high-resoution photo of Miss UNA 2013, Emily Winkler, with UNA President Dr. William Cale is available for media use on the UNA Gallery at:http://www.unalionsden.com/archive/photo.php?id=5540