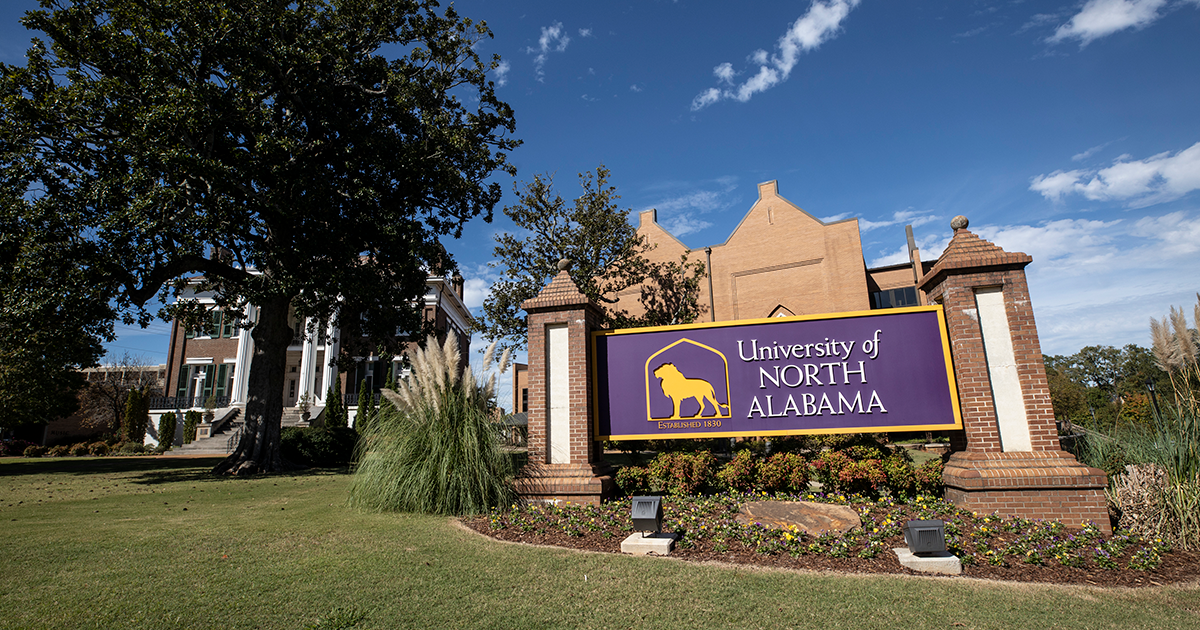 Shoals Artists Going To International Blues Competition
Jul. 22, 2015
Michelle Eubanks, UNA, at media@una.edu, 256.765.4392 or 256.606.2033
Dr. Robert Garfrerick, Chair
Department of Entertainment Industry
FLORENCE, Ala. - The University of North Alabama Department of Entertainment Industry and The Music Preservation

Society, Inc., co-sponsored the first Shoals Blues Challenge Saturday, July 18, naming solo/duo and band category winners who will represent the Shoals at the Memphis-based International Blues Challenge in early 2016.
The winner in the solo/duo category is Maxwell "Max" Russell. He has been playing the guitar since he was a youngster, but started his journey in the "business" at 26, forming bands along the way and playing his originals throughout the Southeast at festivals and clubs. In 2006, he entered and won first place in a Blues band competition in Birmingham, Ala., and competed in Memphis at the International Blues Challenge. Nine years later he has been declared winner of the first Shoals Blues Challenge.He scored highest amongseveral other blues solo/duo acts on Saturday, July 18, in the Mane Room in downtown Florence, and will compete in the International Blues Challenge(IBC) in Memphis in January 2016.
The winner in the band category is Mojo Risin'; a five-member Shoals-based band will join Russell in Memphis to compete in the IBC. Mojo Risin' has been around in various incarnations since 2011 but re-formed in 2015. Over the years they have played the W.C. Handy Festival, blues festivals in Chattanooga, and venues in Florence. They also won a battle of the bands event in Sheffield.
"We're very excited to have Max Russell and Mojo Risin' represent us at the IBC," saidBob Garfrerick,Chair of the UNA Entertainment Industry Department. "Their soulful and energetic performances were a favorite among the judges, and inspired an enthusiastic response from the crowd." In addition to having the honor of being named the Shoals' first Blues Challenge winners, the musicians received a stipend to cover expenses for their participation in the January 2016 international competition.
Four judges, representing industry professionals, educators and jazz/blues fans, scored (ranging from 1-10) the competitors in the following categories: blues content, instrumental talent, vocal talent, originality, and stage presence. Each act had 20 minutes to present their material.
The 2016 International Blues Challenge will be the 32nd year of Blues musicians from around the world competing for cash, prizes, and industry recognition. The Blues Foundation will present the 32nd International Blues Challenge January 26-30, 2016, in Memphis. The world's largest gathering of Blues acts represents an international search by The Blues Foundation and its Affiliated Organizations for the Blues Band and Solo/Duo Blues Act ready to take their act to the international stage.
In 2015, 257 acts entered, filling the clubs up and down Beale Street for the quarter-finals on Wednesday and Thursday, the semi-finals on Friday and the finals at the Orpheum Theater on Saturday. That same amount or more is expected to compete in 2016.
See more at: http://www.blues.org/international-blues-challenge/
For information contact: Dr. Bob Garfrerick at ragarfrerick@una.edu or 256-765-4369