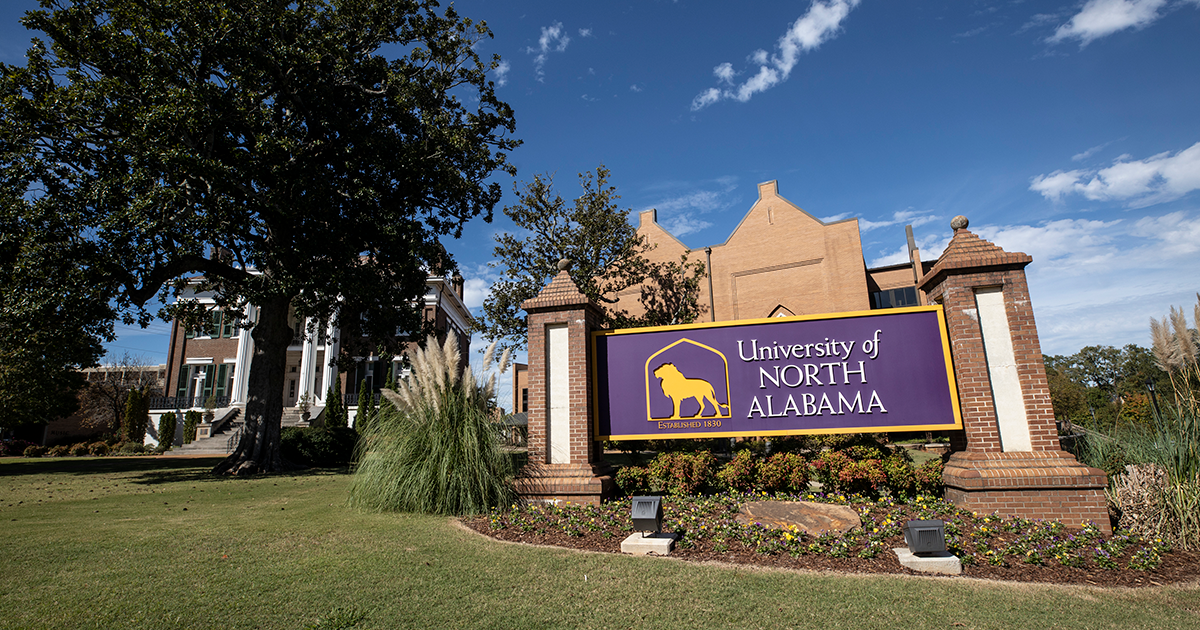 Former Shoals Area Newsman And Una Graduate In Charge Of U.s. Army Strategic Communication In Asia-pacific Theater
May. 30, 2013
Michelle Eubanks, UNA, at media@una.edu, 256.765.4392 or 256.606.2033
FORT SHAFTER, Hawaii - A University of North Alabama graduate and former Shoals area radio and television news director and reporter was recently selected as Chief of Strategic Communication for U.S. Army Pacific Headquarters at Fort Shafter, Hawaii.
Bill Erwin, who worked for WHNT-TV (Channel 19) and several Shoals area radio stations for more than three decades, was selected for the position that oversees communication synchronization for the U.S. Army's Pacific Theater.
Since leaving the Shoals in 1998, Erwin has worked as chief of public affairs at Barbers Point Naval Air Station, deputy chief of public affairs at the Asia-Pacific Center for Security Studies in Honolulu, chief of public affairs for the U.S. Army Corps of Engineers, Pacific Ocean Division at Fort Shafter and chief of plans for public affairs at U.S. Army Pacific at Fort Shafter.
"I came to Hawaii 15 years ago on President's Day to accept my first civil-service job with the federal government, believing that I would only be here for about two years," Erwin said. "This has now become my home."
With the emphasis that the U.S. Department of Defense has put on the Pacific Region, Erwin sees his new assignment as critical to the Army's efforts to inform the public on the importance of ground forces in the Pacific Region.
"The Army is involved in a lot of things throughout the Pacific," Erwin said, "and it's important for us to tell the story in a truthful, transparent, coordinated way to assure stability throughout the Asia-Pacific region.
"The size of the Pacific Area of Responsibility is tremendous," Erwin added. "We have 36 partner nations. Seven of the 10 largest armies in the world are located here. The Pacific Region is home to about 60 percent of the world's population. It stretches from Japan, Australia, Korea and India to Alaska, a distance of more than 9,000 miles."
After graduating from Lexington High School in 1962, Erwin went to work for WJOI Radio (now WQLT) while attending what was then called Florence State College (now the University of North Alabama). From there he eventually worked for WLAY Radio, WSHF Radio, WOWL Radio and Television and WVNA Radio.
In 1977, Erwin established WHNT's Shoals Bureau, where he worked until 1993.
"WHNT Television was a wonderful place to work with a lot of good people," Erwin said, "but I decided it was time to complete my college education and turn the news reporting business over to the younger generation."
Erwin started attending UNA in the fall of 1962. After about three years he dropped out and reentered as a returning student in 1993. "I tell people it took me more than 30 years to graduate," Erwin said.
In 1994, Erwin earned a bachelor's degree in journalism from UNA. During the time he was at UNA, he worked in the university's public-relations office as a student worker.
"That was when Bill Jarnigan was the director of public relations," Erwin said. "We, of course, had worked together before at WLAY Radio, and had been friends for many years. We had a lot of fun building the P.R. program at UNA. Of course, he was getting paid the big bucks and I was getting minimum wage."
After graduating from UNA, Erwin went on to do two years of graduate studies in journalism at the University of Alabama in Tuscaloosa.
As a member of the Alabama Army National Guard, Erwin was deployed to the Persian Gulf, Panama and Germany. He enlisted in the Guard in 1965, completed Officer Candidate School at the Alabama Military Academy in 1969 and retired as a lieutenant colonel with 32 years of service in 1997. He served in the 115th Signal Battalion in Florence and Russellville, the 167th Corps Support Command in Birmingham, the 142nd Signal Brigade in Decatur, the 131st Mobile Public Affairs Detachment in Montgomery and the 167th Material Management Command in Homewood.
Erwin is married to the former Barbara Johnson of Tuscumbia. A UNA graduate, she taught in the Muscle Shoals City Schools system for 28 years and now teaches at Waipahu High School in Hawaii.
The Erwins have two grown children who both graduated from Muscle Shoals High School. Daughter Christi Donnan, a UNA graduate, works for Disney public relations at the corporate headquarters in Burbank, California. Their son, Andy Erwin, an Auburn graduate, works as a software engineer for Northrop Grumman in Huntsville and is the father of the couple's two-and-a-half-year-old grandson.
Erwin visits the Shoals about twice a year.
"We still have family in the Shoals, and even though Hawaii is about 5,000 miles away and takes about 12 hours to make the trip, we still look forward to visiting and seeing everybody," Erwin said. "Too, I keep up with what's going on in the Shoals by reading the TimesDaily's on-line edition each morning."
Erwin and his wife live about 20 miles west of Honolulu in Makakilo, about a thousand feet up on the south end of the Waianae mountain range.
"We have a beautiful panoramic view of the Pacific Ocean," Erwin said. "The weather is almost perfect, year round. It's really a hard place to leave."
Broadcasting continues to be Erwin's passion. As a hobby, he has produced a variety of video projects that he has uploaded to YouTube.
"YouTube is a great way to share videos with friends and family," Erwin said. "I usually post something about once a week. With the video equipment and editing software available today, I can produce products that are far and above better quality than what I once put together at Channel 19."
Erwin has more than 170 videos posted on his channel with about 50,000 views. His channel address is http://www.youtube.com/user/billieerwin.
YouTube and other web-based outlets have become invaluable for telling the Army's story, Erwin insists.
"We use YouTube, Facebook, and a variety of other social media sites," he said. "They afford us the opportunity to share our information with our soldiers and their families and to people around the world. We have to change with the technology and use every means available to get information to those who want and need it."
Will he ever move back to Alabama? Erwin says he gets asked that question a lot from friends and family in the Shoals.
"We will just have to wait until after retirement," Erwin said. "And who knows when that will be? Right now I'm enjoying what I am doing and I still have plenty of time to work in the yard and play golf, so why think about retiring?"
A high-resolution recent photo of Bill Erwin is available for media use in the UNA image gallery athttp://www.unalionsden.com/archive/photo.php?id=6967.