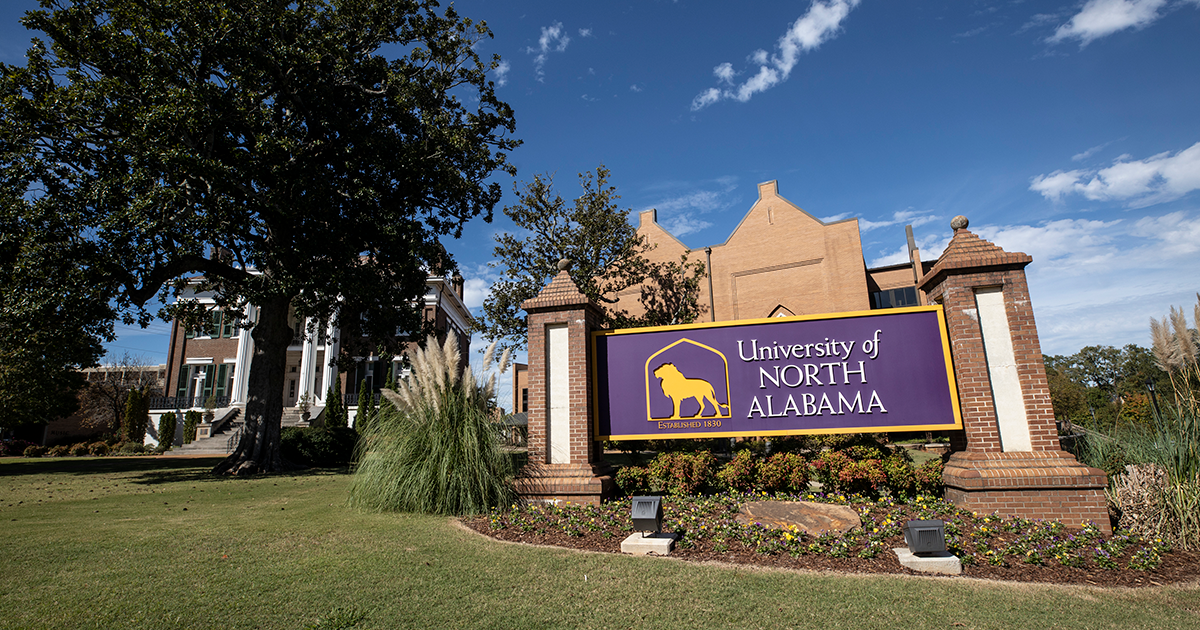 University Of North Alabama To Release 4th And Final Brief From Student Campus Climate Survey
Nov. 10, 2015
Michelle Eubanks, UNA, at media@una.edu, 256.765.4392 or 256.606.2033
By Bryan Rachal, University Communications
FLORENCE, Ala. -The University of North Alabama is releasing the fourth and final brief related to a Student Campus Climate Survey. The fourth brief was released today and deals with stalking and bullying, with bullying being a hot topic over the past few years. The final release relates to the survey, which was conducted in the fall of 2014. The information gathered during that time provides the University with critical information regarding the campus climate, campus resources and the experiences of UNA's students. It also coincides with Title IX mandates instituted by the U.S. Department of Education.
UNA Associate Professor of Sociology and Family Studies Dr. Amber Paulk said the increase in awareness associated with bullying and the increase in anti-bullying campaigns at the elementary and secondary level during the last few years is encouraging to a certain extent.
"As a result, I think many college students are identifying bullying for what it is - power-based violence that is not acceptable. For a long time, many people thought bullying behaviors were simply part of growing up; and, therefore, they didn't identify such behaviors as bullying," said Paulk. "The increase in reports of bullying show we have come a long way; paradoxically, the high rates of reported bullying also show that we have a long way to go."
The brief shows a high emphasis on the digital aspect of bullying/stalking, something that Paulk said wasn't always common. Not so long ago, if a kid was being bullied, s/he could at least go home and get some respite on weekends, and from 3 p.m. - 8 a.m. during the week. Paulk said that was hopefully a time they could count on to receive unconditional love from their families and remember they were worthy people. Unfortunately, with the advent of social media, students can literally be bullied 24 hours a day / seven days a week.
"This generation (Generation Z) is our first generation of college students who truly understand the weight of that constant scrutiny. That is why it is so important that we continue anti-bullying education with college students," she said. "They may not have the same worries as high school students when it comes to bullying (e.g., will I get made fun of in the halls?), but as evidenced from our survey, online bullying is still very prevalent among them and warrants our attention," said Paulk.
Assistant Vice President for Student Affairs and Title IX coordinator Tammy Jacques said the digital aspect of bullying/stalking does make it harder to combat, but it's not the sole force behind it.
"Unfortunately, social media sites aren't the root of the problem," Jacques said. "It is the people that use social media that create the problems when not used appropriately. UNA will need to continue to foster conversations and create awareness around treating others with respect and dignity," she said. "This might mean starting conversations early as an entering freshman during the Student Orientation, Advisement, and Registration (SOAR) program. I think it will be beneficial to host some focus groups to obtain student feedback on how they think it is best to implement education and prevention around these topics."
The study was conducted by Drs. Amber Paulk, Andrea Hunt and Yaschica Williams of UNA's Department of Sociology and Family Studies. The measures in the survey were taken directly from a White House Task Force Report.
The online survey contained measures designed to assess the incidence and prevalence of unwanted sexual experiences, intimate partner violence and stalking/bullying. It also contained measures that assessed students' perceptions of the general campus; perceptions of campus leadership, policies, and reporting practices as they relate to sexual assault; rape myth acceptance; and bystander attitudes and behaviors.
According to a report by the Department of Education, Title IX protects people from discrimination based on sex in education programs or activities that receive federal financial assistance. Title IX states: No person in the United States shall, on the basis of sex, be excluded from participation in, be denied the benefits of, or be subjected to discrimination under any education program or activity receiving Federal financial assistance.
To view Brief 4: Stalking/Bullying: https://www.una.edu/titleix/Documents/Brief%204%20-%20Stalking-Bullying.pdf
For more information on Title IX at UNA: https://www.una.edu/titleix/index.html