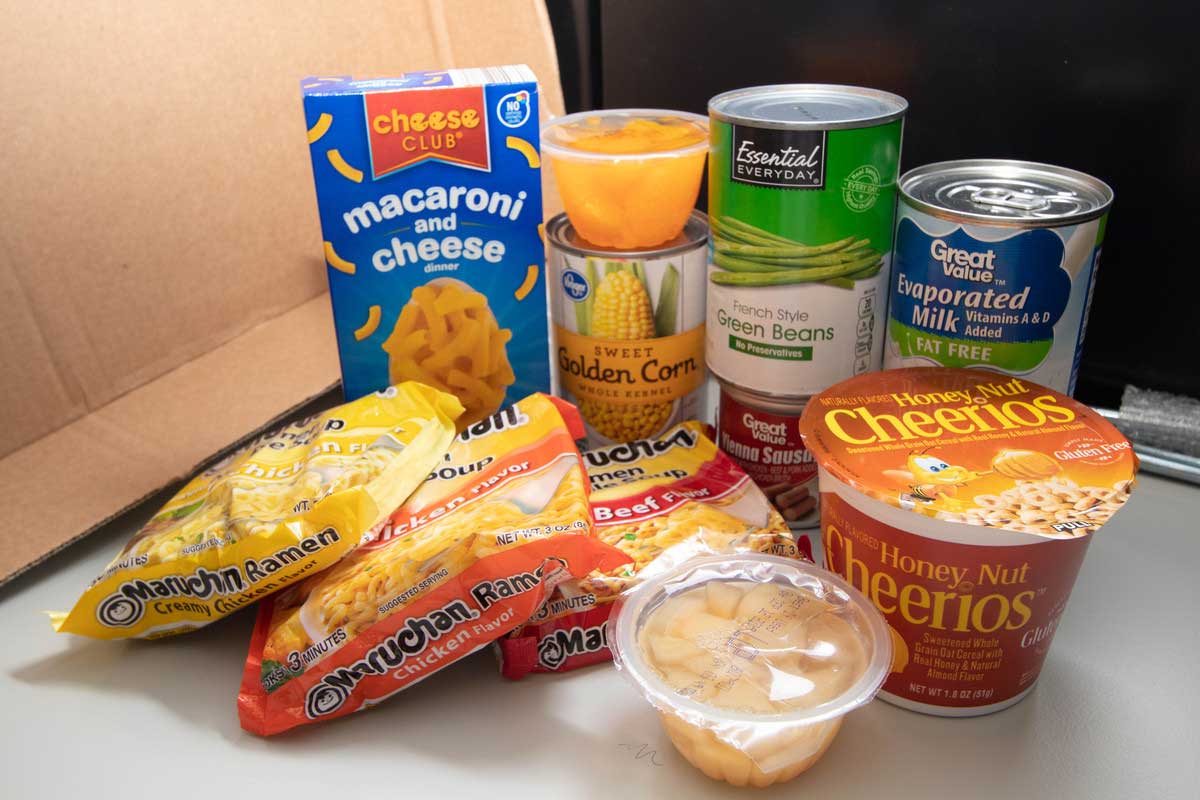 Feeding The Pride, One Donation At A Time
Nov. 04, 2021
Ellen McDonald , at media@una.edu
FLORENCE, AL - The University of North Alabama is home to the state's longest-running on- campus food bank. The Pantry, primarily housed in the Office of Student Engagement in the Guillot University Center with a secondary location in Rice Hall, supports the basic needs of the UNA community and raises awareness about the growing issue of food insecurity on college campuses.
UNA's pantry was launched in 2012 as a result of a student-led initiative.
"We are consistently seeing an increase in the number of students who require food or other basic needs while they're at UNA," said Bethany Green, Assistant Director of Student Engagement. "Approximately a quarter of our campus has some kind of food insecurity. If we didn't have that kind of free resource available, we would be putting a lot of our students in a tougher spot than they are already in."
Green said The Pantry is available to serve students when they experience a need, whether that happens once a week, once a month, or once a semester.
"If The Pantry can help in the slightest way possible, by supplying our students with the necessities to get through life for the moment, then why not have The Pantry," said Brooklyn Beauregard, a graduate assistant within the Office of Housing a Residence Life.
Donations can be made to The Pantry by those on and off campus at any time. A list of needed items, as well as an Amazon wish list and a grocery gift card list, is also available at this link. The Pantry also accepts monetary donations in the form of gift cards, cash or checks, and payroll deductions from the faculty and staff at UNA.
The Pantry can also be accessed at any time by students, faculty, and staff by completing the online pantry form, which can be found at this link.
About The Pantry
The mission of The Pantry is to support the basic needs of the UNA community and raise awareness about the growing issue of food insecurity across campus. The Pantry is a member of the Alabama Campus Coalition for Basic Needs and the College and University Food Bank Alliance.