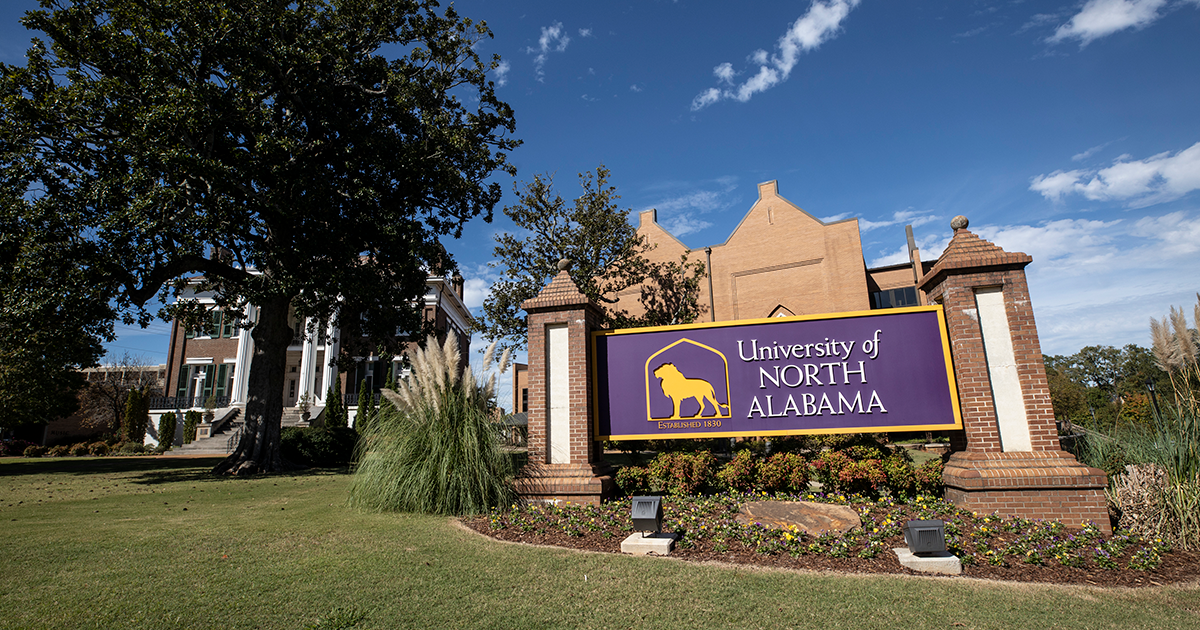 University Of North Alabama Student Receives U.s. Department Of State Scholarship To Study Critical Language
May. 13, 2016
Michelle Eubanks, UNA, at media@una.edu, 256.765.4392 or 256.606.2033
Bryan Rachal, University Communications
FLORENCE, Ala. - University of North Alabama student Marlena McDaniel will soon be headed to Gwangju, South Korea, thanks to a scholarship from the U.S. Department of State. McDaniel is the recipient of a Critical Language Scholarship (CLS), which is a program designed by the government to expand the number of Americans studying and mastering critical foreign languages.
McDaniel will head to South Korea this summer and is one of approximately 560 U.S. undergraduate and graduate students who received a CLS scholarship in 2016. McDaniel said she chose to learn Korean after watching the Olympics.
"I have always loved the Olympics, even as a child, but I'm not an athlete of any kind," McDaniel said. "I really wanted to be able to be in the middle of the games where the whole world comes together. The next scheduled Olympics are in Sochi, Rio and Pyeongchang, South Korea. I didn't speak Russian or Portuguese, but I felt like I might be able to learn enough Korean in six years to be able to fulfill that dream," she said.
Since no college in Alabama offered regular classes in Korean at the time, McDaniel studied on her own. Last year, she had the opportunity to participate in the Magellan Exchange program through UNA where she studied at Anyang University in Anyang, South Korea. It was at this time that she was able to take her first real Korean classes.
Each CLS participant will spend eight to 10 weeks in one of 24 locations studying Arabic, Azerbaijani, Bangla, Chinese, Hindi, Korean, Indonesian, Japanese, Persian, Punjabi, Russian, Swahili and Turkish Urdu. McDaniel said she'll attend classes at Chonnam National University and will be staying with a host family close to campus. The goal is to expose her to as much Korean as possible.
As for her future, McDaniel said the trip will only help her with her post-college career plans.
"In the future, I want to work in corporate hospitality, helping corporations move workers to other countries for training, temporary work or to set up new offices," she said. "I want to be that person who helps workers, but more specifically, their families, who are less likely to speak English, get settled into Alabama. There are several large Korean-based corporations with offices in Alabama and in the future there may be more," McDaniel said.
Over the past 10 years, the CLS Program has sent more than 5,000 American undergraduate and graduate students overseas to learn critical languages all over the world. It provides fully funded, group-based, intensive language instruction and structured cultural enrichment experiences. CLS program participants are expected to continue their language studies beyond the scholarship and apply their critical language skills in their future professional careers.
For more information on the Magellan Exchange Program at UNA: https://www.una.edu/study-abroad/magellan-exchange.html
For further information about the CLS Program or other exchange programs offered by the U.S. Department of State's Bureau of Educational and Cultural Affairs: http://www.clscholarship.org and https://studyabroad.state.gov/.
UNIVERSITY OF NORTH ALABAMA
The University of North Alabama is an accredited, comprehensive regional state university offering undergraduate and graduate degree programs through the colleges of Arts and Sciences, Business, Education and Human Sciences, and Nursing. Occupying a 130-acre campus in a residential section of Florence, Alabama, UNA is located within a four-city area that also includes Tuscumbia, Sheffield and Muscle Shoals. UNA also operates a renowned collegiate athletic program in NCAA Division II's Gulf South Conference. The University of North Alabama is an equal opportunity institution and does not discriminate in the admission policy on the basis of race, color, sex, religion, disability, age or national origin.