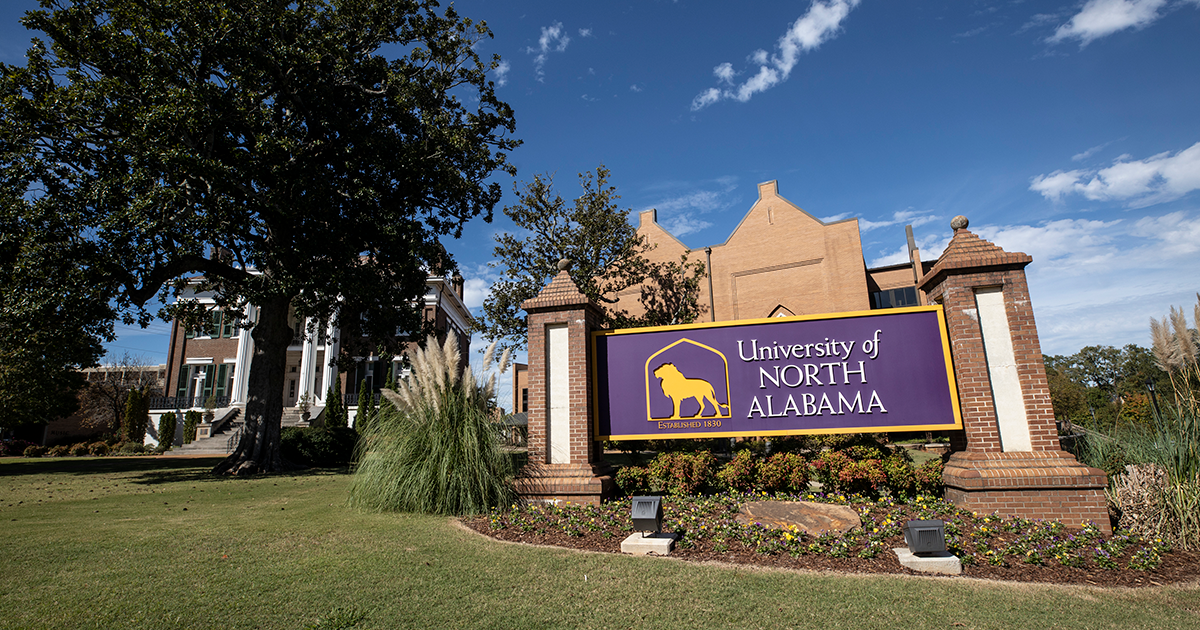 Una Reunion To Mark 50 Years Of Integration In College Football In The State
Oct. 24, 2018
Michelle Eubanks, UNA, at media@una.edu, 256.765.4392 or 256.606.2033
UNA Sports Information

FLORENCE, Ala.-- On Sept. 21, 1968, the University of North Alabama, then known as Florence State University, became the first predominantly white college in the state of Alabama to play an African American player in a collegiate football game.

Next Saturday, Nov. 3, the school will honor the 50th Anniversary of the integration of collegiate football in the state of Alabama and at UNA with a reunion of the Lions' 1968 squad during a pre-game ceremony of North Alabama's game against Shorter. Kickoff for the game is set for 1:30 p.m., with the pre-game ceremony at 1:10 p.m.

Recruited by head coach Hal Self, freshmen Leonard "Rabbit" Thomas of Huntsville, Ala., and Bobby Joe Pride of Decatur, Ala., played in the Lions' season-opening game against Central Arkansas on Sept. 21, 1968, breaking the color barrier in the state. The duo not only played in every game that season but both went on to distinguished careers as four-year lettermen for the Lions.

When they completed their eligibility with the Lions in 1971, Thomas ranked as the school's all-time leading rusher and he and Pride ranked one and two, respectively, in career all-purpose yards. Thomas rushed for 2,271 yards and 21 touchdowns in his career and had 3,938 all-purpose yards. Pride had more than 2,000 career return yards at the school and finished with 3,655 all-purpose yards.

Thomas was inducted into the UNA Athletic Hall of Fame in 1996 in the seventh class of inductees.

Numerous members of the Lions' 1968 team are confirmed to attend the reunion, including both Thomas and Pride.

Five years before the integration of the Lions' football program, Wendell Wilkie Gunn became the first African American student to enroll at UNA (then Florence State College) on Sept. 11, 1963. On March 1 of this year, The University Commons at UNA was named the Wendell W. Gunn University Commons in his honor.

As far as other predominantly white institutions in the state of Alabama, West Alabama, Jacksonville State and Samford played their first African American football players in 1969. Auburn followed in 1970, Alabama and Troy in 1971. Alabama had five African American students walk-on on its football team in the spring of 1967 but none of them played in a game.

Kentucky was the first Southeastern Conference football program to integrate with Nat Northington playing in his first game in Sept. of 1967. Tennessee followed in 1968 and the remaining schools between 1970 and 1972.

Another African American, Gene Stovall, was also a member of the 1968 UNA football team but did not participate in a game. He had transferred to the school from Calhoun Community College. He is now deceased.


First African American
| School | Player | First Game Played |
| --- | --- | --- |
| North Alabama | Bobby Joe Pride | 1968 |
| North Alabama | Leonard Thomas | 1968 |
| West Alabama | Horace Minor | 1969 |
| Jacksonville State | | 1969 |
| Samford | | 1969 |
| Auburn | James Owens | 1970 |
| Alabama | John Mitchell | 1971 |
| Alabama | Wilbur Jackson | 1971 |
| Troy | Cliff Dunham | 1971 |