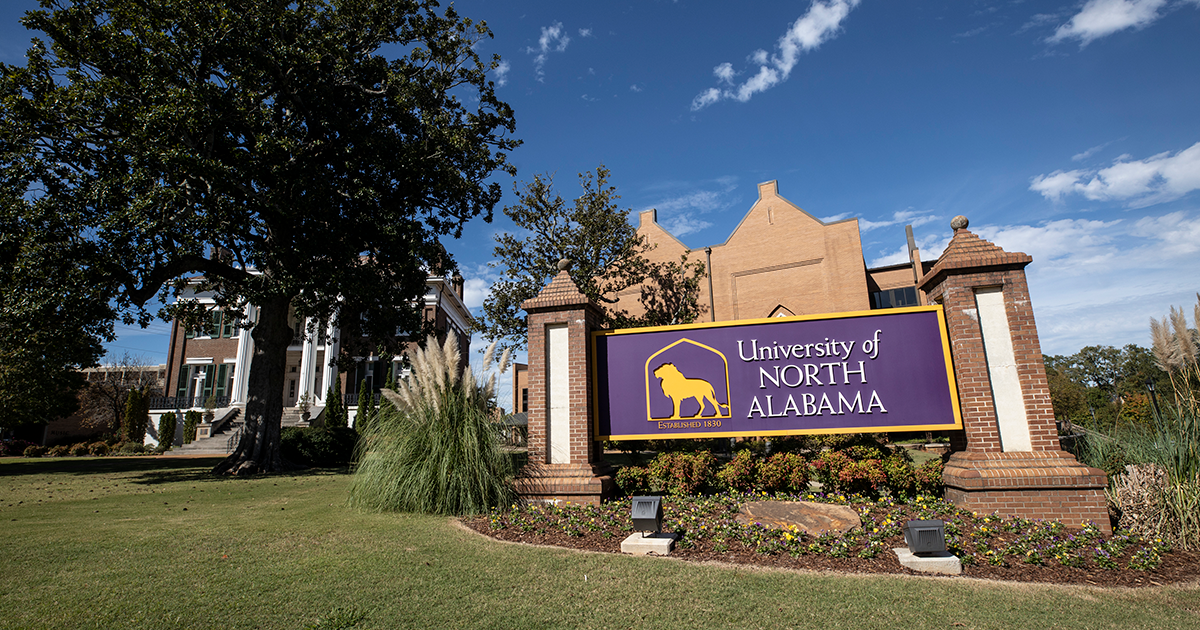 Grateful Graduate Mary M. Deeters Leaves More Than A Million Dollars In Student Scholarships To Una
Dec. 23, 2013
Michelle Eubanks, UNA, at media@una.edu, 256.765.4392 or 256.606.2033
By Hannah Mask,Student Writer
During the depth of the Great Depression, young MaryDeeters- then a student at Florence State Teachers College - came to the inescapable conclusion that she was out of money and would have to give up her college education.
Reluctantly, Deeters called on the school's president, Dr. Henry J. Willingham, to thank him for the opportunity and say her sad goodbyes. Willingham insisted she would not be leaving and responded by assuring her that he would come up with the resources that would help her continue her studies.
Deeters went on to graduate from the college in 1938, with majors in English and education and minors in mathematics and science. Over the years she worked as a teacher, a printer's assistant with the U.S. Treasury's Bureau of Engraving and Printing in Washington, D.C., and finally as a research chemist. Throughout her life, Deeters never forgot that gesture of kindness, commitment and support made by Willingham - or the difference a college education had made on her life.
Upon her death in March of this year, at the age of 96, Deeters made it clear that she had always kept her college alma mater - now the University of North Alabama - close to her heart. Prior to her death, she made a provision in her will to donate more than $1-million to the university.
"Mary Deeters lived an exemplary life, and she leaves to her alma mater an enduring legacy of educational opportunity," UNA President Dr. William G. Cale remarked. "Just as she was helped when she was a student in need, Mary Deeters now shares this magnificent gift with those who would learn."
Dr. Dan Hendricks, UNA's vice president for advancement, added that Deeters' kindness is deeply appreciated - and her generosity will certainly not go unnoticed.
"Mrs. Deeters' wonderful gift to students at UNA shows how the hands of generosity extend and join across the generations," Hendricks observed. "She leaves a legacy of incalculable value to the ages."
Dr. John Thornell, UNA's vice president for academic affairs and provost, called the Deeters Scholarship Fund "an important addition to the overall enrollment management strategy" at UNA.
"More and more students are seeking financial support for their schooling," Thornell noted, "and the Deetersfund makes a significant contribution to that need."
Mary Deeters remembered the university throughout her life and expressed her gratitude on many earlier occasions. In 1994, she donated a handmade heirloom coverlet crafted by her grandmother, Mary B. Anderson (known as "Aunt Pop"), in South Carolina in the 1840s. "Aunt Pop's Coverlet," which is now displayed in Norton Auditorium, features a pattern known as "Snake in the Wilderness." A plaque in Deeters' honor reads that "Aunt Pop" not only made the coverlet while she was still a teenager, but also carded the wool, spun and dyed the thread and wove the fabric.
Another heirloom, "Georgia's Doll" - also displayed in Norton - represents another gift from Deeters to the university. The doll first belonged to her mother, Georgia Florence Cook Matthews. A friend gave Georgia Matthews the doll that now bears her name for Christmas in 1890. Though the doll's body had been damaged, its head remained intact. In the 1940s, Deeters' younger sister, Mae Matthews White, repaired "Georgia's Doll" and gave it to Deeters, who in turn donated the doll to the UNA Foundation in 2000.
To express her appreciation for the education she and three of her siblings received at Florence State Teachers College, Deeters also established the Raymond F. and Mary Deeters Endowed Scholarship.
Deeters made sure to remember her heritage in everything she did, and the scholarships she funded will particularly help provide aid to students from Fairview High School in Cullman County, where she taught school shortly after her graduation from Florence State.
"Money has never meant much to me personally," Deeters once remarked. "What money can do for others is what money means to me."
Because of Mary Brown Matthews Deeters' graciousness, Deeters Scholars are not only able to appreciate their heritage; they attend a university that will prosper from the generous gifts she continued to give, even in death.
An archival photo of Mary Deeters is available for media use in the UNA Gallery at:
http://www.unalionsden.com/archive/photo.php?id=9585