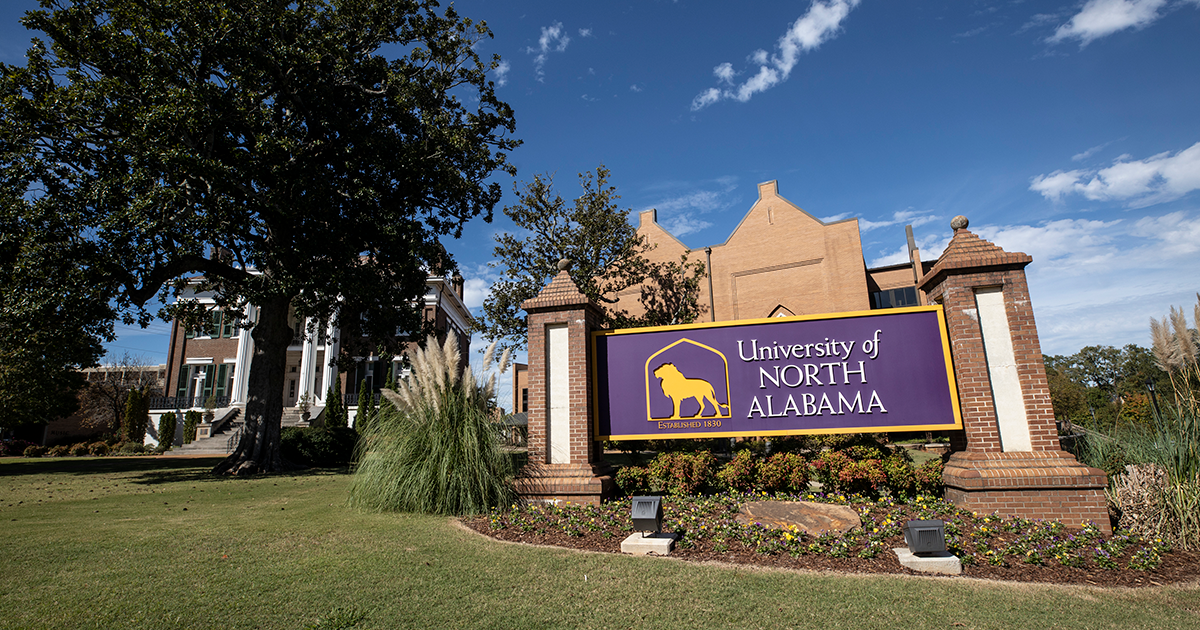 Una To Host The Civil Wars In Concert Oct. 1
Aug. 02, 2012
Michelle Eubanks, UNA, at media@una.edu, 256.765.4392 or 256.606.2033
FLORENCE, Ala. - The University of North Alabama Alumni Association will host Grammy-winning duo The Civil Wars Oct. 1 at Norton Auditorium as part of its 2012 Homecoming celebration. Doors will open at 6 p.m., and the concert will begin at 7 p.m. Tickets, going on sale Aug. 6, will be available at alumni.una.edu/TCW and at the UNA Flowers Hall ticket office on Pine Street in Florence.

The Civil Wars, comprised of artists Joy Williams and 1999 UNA alumnus John Paul White, were introduced to the music world with their breakout single "Poison and Wine," featured on NBC medical drama "Grey's Anatomy" in 2009.

Since the February 2011 release of their first album, "Barton Hollow," which debuted at No. 12 on the Billboard 200 and No. 1 on the iTunes overall Albums chart, the duo's performances have included "The Tonight Show," "Good Morning America," "Jimmy Kimmel Live" and the "54th Annual Grammy Awards." They also appeared on the cover of the March 17 edition of Billboard magazine. Most recently, the duo was featured on "The Hunger Games" soundtrack with their song "Kingdom Come" and their collaboration with country artist Taylor Swift for the song "Safe and Sound."

The Civil Wars took home Grammys for Best Folk Album and Best Country Duo/Group Performance at the 54th annual Grammy Awards in February.

Their concert at UNA will be their first since June, when Williams officially went on maternity leave. She and her husband, Nate Yetton, announced the birth of their son, Miles Alexander, June 30.

Their UNA show will open with a performance by Walt Aldridge, who signed White to his first writer's deal while White was still an entertainment industry management student at UNA. Aldridge, at the time, was operating Waltz Time, a co-venture with multinational music company EMI. He is now an associate professor of entertainment industry management at UNA.

"(White has) worked for a long time to get to where he is," Aldridge said. "He's kept refining his art and trying different things, and it's really paid off. I'm not surprised at all by the success he's having."

The Civil Wars' concert will benefit the UNA Alumni Association, which supports the university through funding for scholarships and other student, faculty and departmental needs.

For more information, contact the UNA Office of Alumni Relations at 256-765-4201 or alumni1@una.edu.