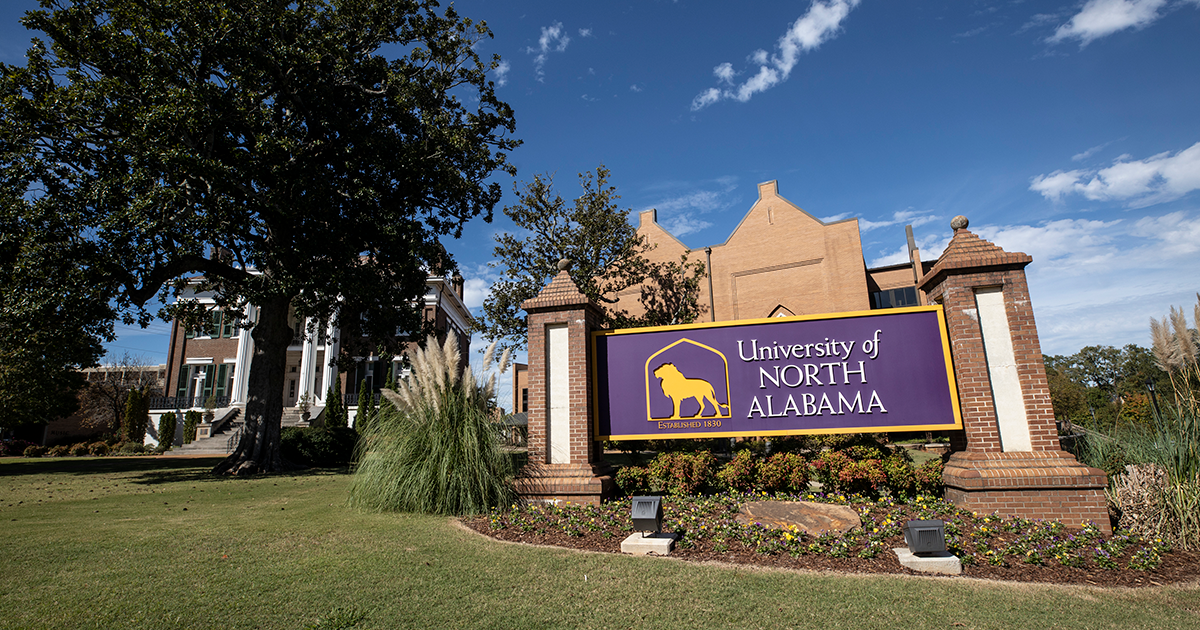 Holden Performs Concert For Una Bands
May. 22, 2017
Michelle Eubanks, UNA, at media@una.edu, 256.765.4392 or 256.606.2033
Carole Maynard, UNA Department of Music
FLORENCE, Ala.- Edsel Holden will present "What a Wonderful World," a fundraising concert for UNA Bands, Sunday, June 11, 2017, at 2 p.m., in Norton Auditorium on the UNA campus.
Holden, who is a well-known name in the Shoals area, has performed fundraising concerts for the past 10 years, and he's excited this year's concert will benefit UNA Bands.
"I've always liked the UNA Band," he said. "The first time I performed with my grandson was with the UNA Studio Jazz Band. Arguably, the UNA Band, under the direction of Lloyd Jones, is the finest college band in the state, but even they need help from time to time. That's why I decided to do this concert for them."
Holden is a self-proclaimed lover of jazz and big band music. The lack of this type of music in today's music scene is what propelled him to start hosting these concerts each year.
"I grew up during the 1940s and '50s, when big band music was the style that was most popular, and my favorite singer was Frank Sinatra," Holden said. "Unfortunately, there's no market for big band music anymore. The only way to get it done is to do it yourself, so that's what I did when I started performing these concerts."
But performing for an audience isn't something new to Holden-he's performed most of his life.
"When I was at Florence State Teachers College, now UNA, a group of students headed by Tommy 'Chigger' Parish got together and formed a big band," he said. "We called ourselves the FSTC Starlighters."
The big band he works with now is the Edd Jones Orchestra. Jones, former director of UNA Bands and professor emeritus at UNA, leads the group, which performs for ballroom dance clubs throughout the South. The orchestra will be joined by a diverse group of guests for the June 11 concert.
"Through the years, I've always tried to have the widest possible variety of guests-pop, country and blues," said Holden. "This year is no different."
Holden and the Edd Jones Orchestra will be joined by the Wagnon Sisters, Michael Curtis, Garrett Miles, Aubrey Holden, Lloyd Jones, Louise McCoy and David McCullough. The program will feature big band favorites like "Sing Sing Sing," ballads such as "To Make You Feel My Love" and jazz tunes like "Fly Me to the Moon." The program promises something for everyone.
"The audience is going to get a fabulous concert with great songs played by a great band and performed with great guests," said Holden. "I don't know what else an audience could ask for than that!"
Tickets are $15 and are available at Kennedy-Douglass Center for the Arts and the Tennessee Valley Arts Center. Military veterans are admitted free, but a ticket is required. Complimentary tickets may be picked up at the Kennedy-Douglass Center for the Arts. Complimentary tickets will not be issued the day of the show.
For more information: the UNA Department of Music at (256)765-5122 or una.edu/music.