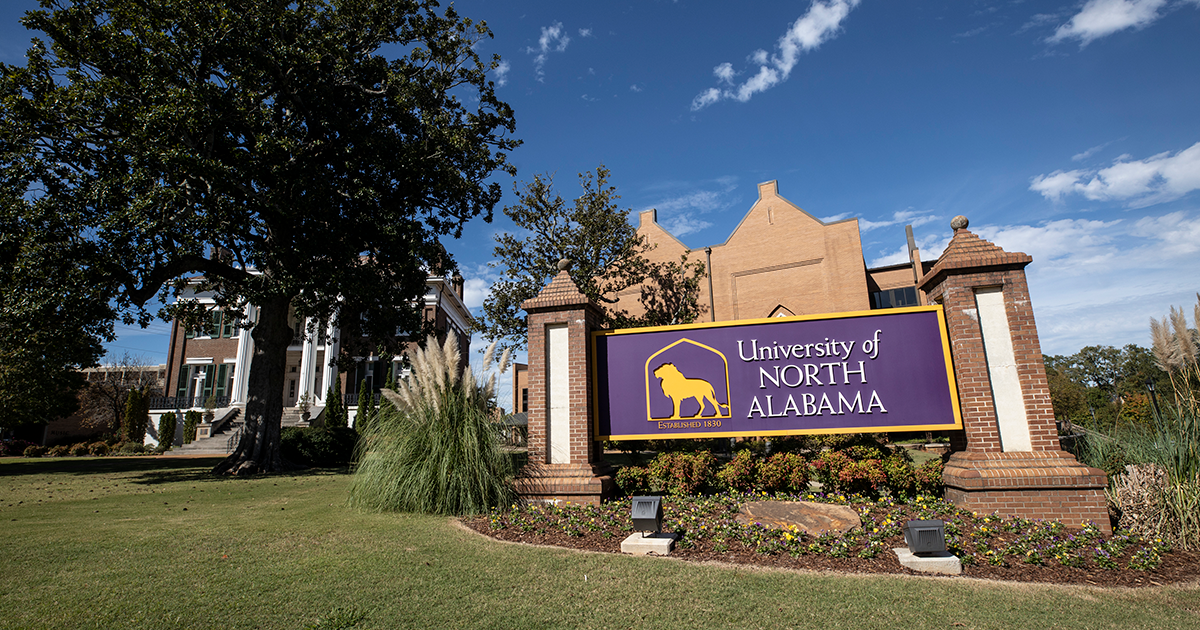 Una Hosts W.c. Handy Festival Headliner Concert By Grammy-winning Blues Artist Keb' Mo'
Jul. 18, 2013
Michelle Eubanks, UNA, at media@una.edu, 256.765.4392 or 256.606.2033
By Terry Pace, Communications and Marketing
FLORENCE, Ala. - Keb' Mo' vividly recalls his first journey to Alabama's fabled musical mecca of Muscle Shoals back in 1999.
"I got the call saying one of my blues heroes, Little Milton, wanted me to join him in the studio," the three-time Grammy Award-winning singer, songwriter and guitarist recalled in a telephone interview from his home base in Nashville, Tennessee.
"That's absolutely all they had to say - the name Little Milton - and I was all over it," Mo' recalled. "I even passed up a trip to Cuba to come down to Muscle Shoals and work with this man I considered such a legend and such a personal inspiration. That turned out to be just a really great session - and one of the highlights of my life. It was a big, big experience for me."
Those fateful sessions at Muscle Shoals Sound Studios generated the funk-flavored, up-tempo Little Milton/Keb' Mo' duet "Gimme My Broom," a standout track from the Grammy-nominated, all-star Malaco Records album Welcome to Little Milton.
Fourteen years later, the latter-day blues disciple returns to the Shoals as the concert headliner for the 2013 W.C. Handy Music Festival. The annual festival celebrates the life and legacy of the area's native son - the world-famous "Father of the Blues," W.C. Handy (1873-1958), composer of "St. Louis Blues," "Beale Street Blues," "Memphis Blues" and other American blues anthems.
"There's a great heritage down there," says Mo', a multi-W.C. Handy Blues Awards winner who will perform for Handy audiences at 7:30 p.m. Saturday, July 27, at Norton Auditorium on the University of North Alabama campus. "When it comes to the blues, people don't seem to talk about Handy the way they do Robert Johnson or even B.B. King. But he's definitely a big part of the foundation, and his name remains synonymous with the blues in so many ways. I'm honored to have awards that bear his name - and to be part of that living blues tradition."
A native of Southern California, Kevin Moore - who eventually adopted the professional name Keb' Mo,' the title of his 1994 album debut - grew up immersed in American roots-music influences ranging from the black-gospel sounds of the Baptist church to the Delta-blues stylings of Johnson, King, Milton, Muddy Waters, Albert Collins and Big Joe Turner. In 2003, Keb' Mo' was prominently featured in Martin Scorsese's award-winning public-television documentary series The Blues.
"That music is part of me - it's part of my history and part of my identity," the artist explained. "The blues is real - it's real music that reflects real life. It's the real deal."
Keb' Mo' felt an intergenerational connection with the organic, dynamic development of the blues when he worked with 1999 Handy festival headliner Little Milton - the late Milton Campbell (1934-2005), the only artist to record for four signature blues labels, Sun, Stax, Chess and Malaco. In addition to Keb' Mo', the Welcome to Little Milton sessions at Muscle Shoals Sound (now Cypress Moon Studios at Muscle Shoals Sound) featured stellar guest artists Delbert McClinton, Susan Tedeschi, Gov't Mule, G. Love and Special Sauce, Peter Wolf (of the J. Geils Band), Lucinda Williams and Dave Alvin (of the Blasters), plus a powerhouse lineup of Muscle Shoals session musicians.
"I thought I was going to feel way out of my league working with Little Milton, but not at all," Mo' remembered. "He couldn't have been more gracious and kind and open. It was a different feeling recording in the South, especially in Muscle Shoals, and feeling all the warmth and graciousness and hospitality. And when we went in the studio together, Milton really took me on and inspired me to rise to the occasion - and I'm grateful for that. He was just an amazing musician all-around - great singer, great songwriter, great guitarist. He had it all going."
Today, Keb' Mo' and his close-knit family are based in the South - in "Music City" itself, Nashville, Tennessee, where he's preparing a new album of original contemporary-blues material.
"I just want to make good music and be a better Keb' Mo' - to be more evolved musically as life unfolds and the years go on," he observed. "My musical life is totally connected to my personal life. To me, it's not so much about new musical conquests - it's more about experiencing personal milestones in my life that I can share with an audience through music."
VIP tickets for the Keb' Mo' concert - presented by the Music Preservation Society, UNA and other festival sponsors - have already sold out. However, $40 general admission seats are still available. Tickets can be purchased online at the Handy headquarters - located in the annex of the Kennedy-Douglass Center for the Arts, at the intersection of Wood Avenue and Tuscaloosa Street in downtown Florence - or online at www.wchandymusicfestival.org. On the night of the concert, tickets will be available at the door on a first-served, first-served basis. For more information, visit the Handy website or call the Handy office at 256-766-7642.
"I want to bring my best game to the Handy festival and the people of Muscle Shoals," Mo' concluded. "It's going to be a solo show - just me singing and playing guitar. I hope that's enough for everybody."
A high-resolution current portrait of Keb' Mo' is available for media use in the UNA Photo Gallery at: http://www.unalionsden.com/archive/photo.php?id=7502