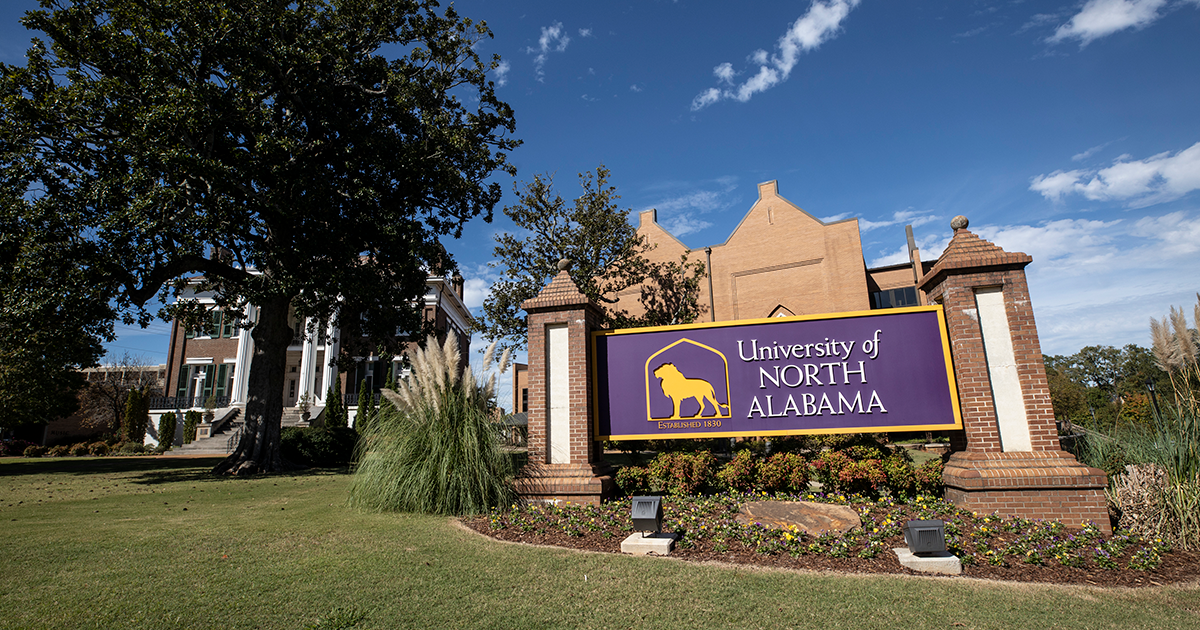 Cle Course At Una Provides Needed Service And Philanthropy
Nov. 25, 2014
Michelle Eubanks, UNA, at media@una.edu, 256.765.4392 or 256.606.2033
Bryan Rachal,
Public Affairs and Media Relations
FLORENCE, Ala. - Attorneys from the surrounding area were on the University of North Alabama campus participating in the continuing legal education course hosted by the Northwest Alabama Women's Legal Association, and UNA benefitted in the process.
Attorneys are required to take 12 hours of CLE courses each year in order to keep up with the changes in the law. What's unique about the CLE course held at UNA is that all the proceeds went to UNA's Mock Trial program. Paula Bassham, attorney and member of Northwest Alabama Women's Legal Association, said they're glad to donate the funds to UNA's Mock Trial program because it's one of the few in the area.
"Every other university has something like this where they can raise funds and help people who are interested in going to law school. So all the local lawyers, in I think five surrounding counties, are trying to get together on this to support UNA," Bassham said.
Bassham along with Judge Angela Terry and attorneys Laura Terry and Christy Graham are officers for the NAWLA. Bassham said the NAWLA plans on hosting a CLE course each year in order to provide support for the University's mock trial program. Dr. Carmen Burkhalter, Dean of the College of Arts and Sciences at UNA, said that plan coincides with the mission of both UNA and the College of Arts and Sciences.
"Law is a discipline in which continuing education is required and if UNA sees itself as a leader of education in this region, it only makes sense that we offer an event to allow attorneys to get continuing education hours. In addition, the NAWLA has graciously agreed to donate the proceeds to our mock trial program, which will further prepare students for graduate school or any aspect of life that gives them a solid foundation in critical thinking and critical questioning," Burkhalter said.
UNA's mock trial program has been an integral part of the Political Science and Legal Studies programs since 1998. Over the past sixteen years, the UNA mock trial team has competed in more than 13 states at regional and national competitions, and won numerous awards.
For more information on the Mock Trial Program or UNA's Department of History and Political Science: 256.765.4306 or online at www.una.edu/history.
UNIVERSITY OF NORTH ALABAMA
The University of North Alabama is an accredited, comprehensive regional state university offering undergraduate and graduate degree programs through the colleges of Arts and Sciences, Business, Education and Human Sciences, and Nursing. Occupying a 130-acre campus in a residential section of Florence, Alabama, UNA is located within a four-city area that also includes Tuscumbia, Sheffield and Muscle Shoals. UNA also operates a renowned collegiate athletic program in NCAA Division II's Gulf South Conference. The University of North Alabama is an equal opportunity institution and does not discriminate in the admission policy on the basis of race, color, sex, religion, disability, age or national origin.