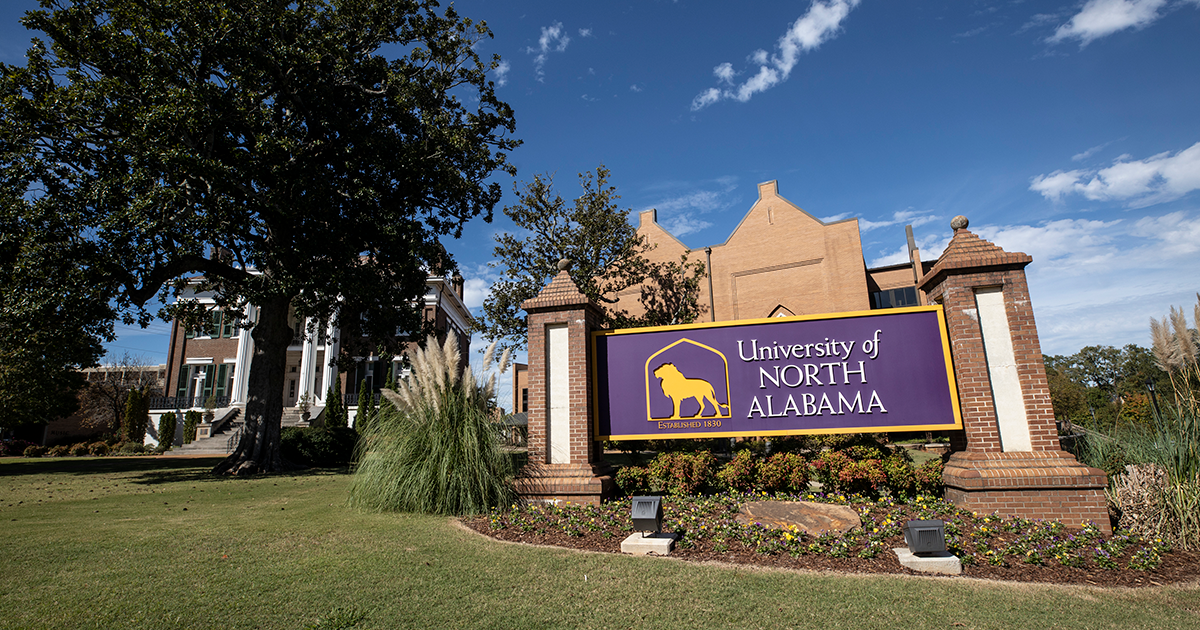 Una Fraternity Sets Guinness World Record
Nov. 21, 2012
Michelle Eubanks, UNA, at media@una.edu, 256.765.4392 or 256.606.2033
FLORENCE, Ala. - The Alpha Tau Omega fraternity at the University of North Alabama successfully set the new Guinness World Record for Longest Team Marathon on a Bouncy Castle as a precursor to Valhalla 2012, an annual celebration hosted by the fraternity.

"Taus for Tatas" was the theme of Valhalla 2012. All proceeds, which totaled between $900 and $1,000, benefit breast cancer awareness, said Matt Jones, UNA junior and ATO special events chair.

Jones made arrangements leading up to the bounce. The eight members of the record-breaking team were Will Britton, of Elkmont; Fabian Cortez, of Haleyville; Taylor Eaves, of Birmingham; Scott Hawkins, of Warrior; Aaron Lovelady, of Florence; Chad Willis, of Florence; Jacob Winkles, of Huntsville; and Jason Zak, of Tuscumbia.

They broke the existing record by an hour when they jumped 27 straight hours on a bouncy castle set up in the Guillot University Center on the UNA campus. The members of the team jumped in 20-minute intervals from 9:35 a.m. on Oct. 31 until 12:35 p.m. on Nov. 1.

ATO attempted to break this record two years ago but had to call it off due to weather after 17 hours, Jones said.

The two signing witnesses, Samantha Fotovich, of Meridianville, and Sarah Ann Keeter, of Opelika, from the Alpha Gamma Delta sorority, were present the entire time, Jones said.