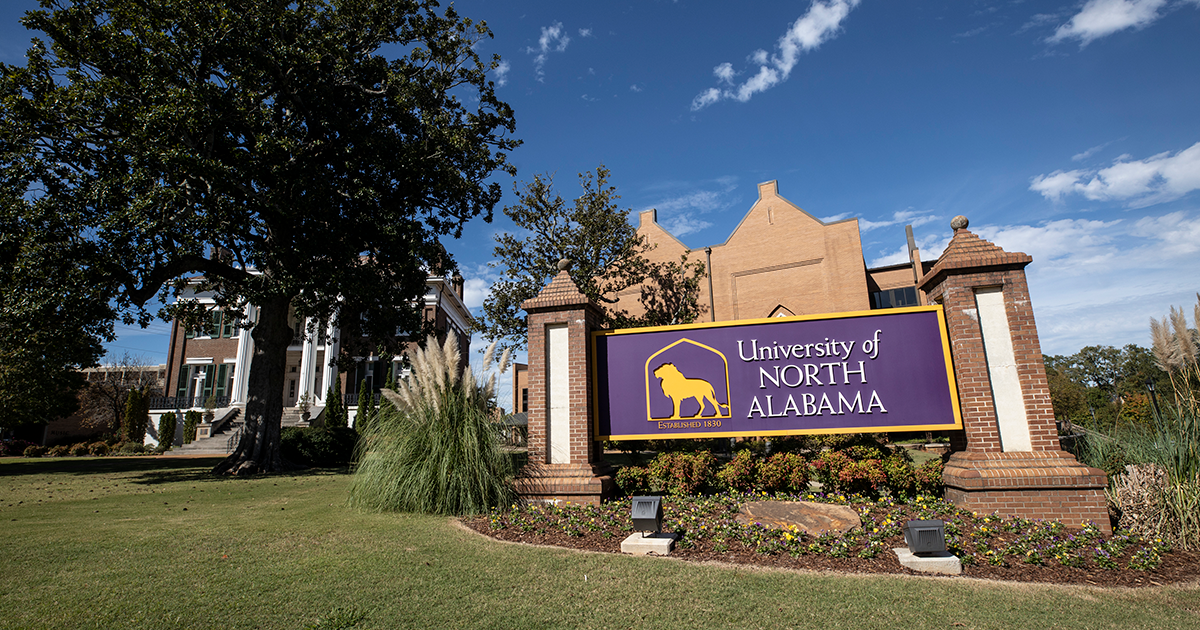 University Of North Alabama College Of Business Earns Prestigious Aacsb Business Accreditation
Apr. 15, 2016
Michelle Eubanks, UNA, at media@una.edu, 256.765.4392 or 256.606.2033
Bryan Rachal, University Communications
FLORENCE, Ala. - Officials with the University of North Alabama College of Business have achieved a notable milestone: Accreditation by the AACSB International-The Association to Advance Collegiate Schools of Business.
AACSB International is the longest-serving global accrediting body for business schools that offers undergraduate, graduate and doctoral degrees in business and accounting.
"It takes a great deal of commitment and determination to earn AACSB Accreditation," said Robert D. Reid, executive vice president and chief accreditation officer of AACSB International. "Business schools must not only meet specific standards of excellence, but their deans, faculty, and professional staff must make a commitment to ongoing continuous improvement to ensure that the institution will continue to deliver the highest quality of education to students."
"Our students and alumni have known for many years that UNA has an excellent College of Business, said Dr. Greg Carnes, dean of the College of Business.
"The difference now is that the premier accrediting agency for business schools across the world, AACSB, has thoroughly reviewed our mission, programs and outcomes, and has placed its Seal of Excellence on UNA. Now, everyone will know that UNA is a leader in business education in this region and also in our international programs in China and Taiwan," he said.
AACSB Accreditation is the hallmark of excellence in business education, and has been earned by fewer than 5 percent of the world's business programs. To date, there are 755 business schools in 51 countries and territories that have earned AACSB Accreditation.
The University of North Alabama College of Business serves over 1100 undergraduates and over 400 graduate students taught by over 40 full time faculty.
Dr. Paulette Alexander, associate dean for the College of Business, said the accreditation validates the quality of the degrees present and future students will receive.
"It will open many doors both for graduate studies at prestigious universities and for careers in elite corporate environments," said Alexander.
Faculty and staff with the UNA College of Business pride themselves on offering a total experience for students. The recent AACSB accreditation in conjunction with the new programs and accolades the College has seen over the past few years shows they're making huge strides in that direction.
UNA President Dr. Ken Kitts echoed those sentiments and said the AACSB represents the gold standard of business program accreditation.
"I could not be prouder of the faculty, staff and students of our College of Business for the hard work that has led to this recognition. This accreditation underscores the depth of our commitment to academic excellence at the University of North Alabama," Kitts said.
To learn more about AACSB International accreditation, visit the accreditation section of the AACSB International website at: http://www.aacsb.edu/accreditation/.
For more information on the UNA College of Business: https://www.una.edu/business/
UNIVERSITY OF NORTH ALABAMA
The University of North Alabama is an accredited, comprehensive regional state university offering undergraduate and graduate degree programs through the colleges of Arts and Sciences, Business, Education and Human Sciences, and Nursing. Occupying a 130-acre campus in a residential section of Florence, Alabama, UNA is located within a four-city area that also includes Tuscumbia, Sheffield and Muscle Shoals. UNA also operates a renowned collegiate athletic program in NCAA Division II's Gulf South Conference. The University of North Alabama is an equal opportunity institution and does not discriminate in the admission policy on the basis of race, color, sex, religion, disability, age or national origin.