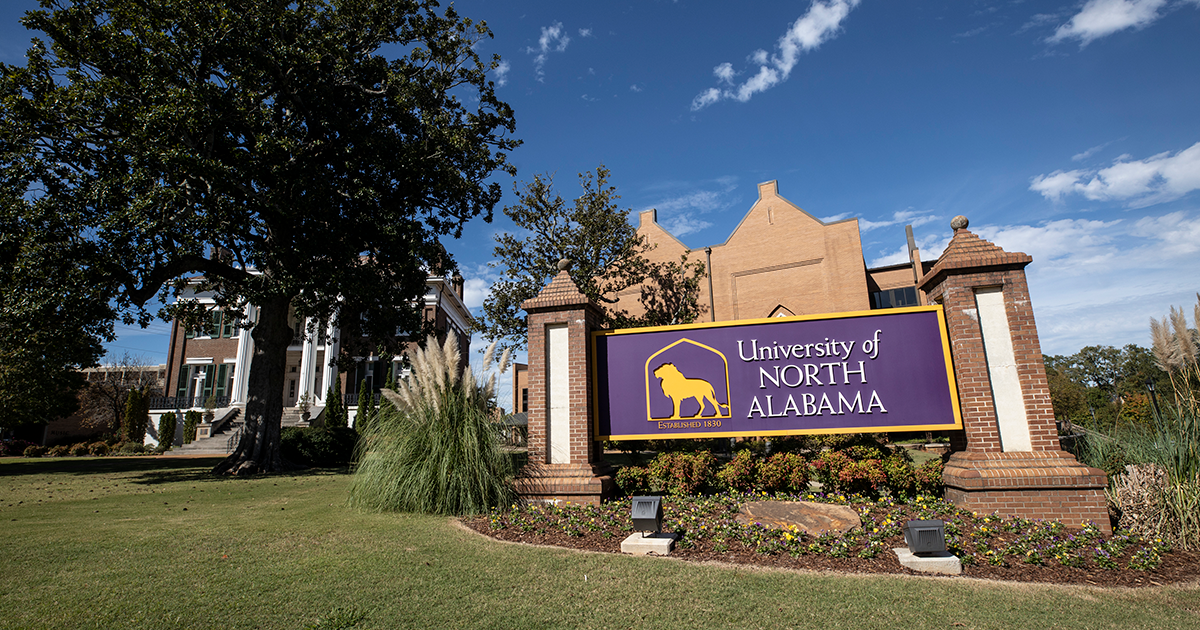 Una's Anderson College Of Nursing Posts Highest Nclex Pass Rate Among Public Universities In Alabama
Jul. 18, 2017
Michelle Eubanks, UNA, at media@una.edu, 256.765.4392 or 256.606.2033
Dominic Summerhill
Student Writer, University Communications
FLORENCE, Ala. -The University of North Alabama's Anderson College of Nursing posted the highest NCLEX pass rate out of all the public universities in Alabama.
According to the third quarter first time NCLEX pass rate report, the Anderson College of Nursing at UNA boasts an NCLEX pass rate of 97.5 percent; a rate that is higher than the state average of 90.8 percent and the national average of 88.4 percent.
The NCLEX exam, also known as the National Council Licensure Examination, is a standardized exam that each state board of nursing uses to determine whether a candidate is prepared for entry-level nursing practice.
Dr. Vicki Pierce, dean of the Anderson College of Nursing, said the program has had a long history of posting successful NCLEX pass scores, which she credits to the faculty.
"This achievement is directly related to a student remediation plan that was developed and implemented by our nursing faculty," Pierce said. "When students answer a question incorrectly on a test, they are encouraged and expected to remediate or re-study the missed course content."
Pierce said this may sound simple, but students are constantly learning new material that builds on previous knowledge. "Therefore," she said, "it is important for students to understand all concepts."
Pierce said that the program has a lot to offer to perspective students and past and present success of the program is important as they plan for the future. Another important tool for that growth will be the new home for the Anderson College of Nursing in Laura M. Harrison Hall, which will be completed in a few years.
"This state-of-the-art facility will enhance the learning environment for our students, and we believe that students who choose to enroll at UNA will not be disappointed," Pierce said.
For more information on the Anderson College of Nursing:https://www.una.edu/nursing/index.html
UNIVERSITY OF NORTH ALABAMA
The University of North Alabama is an accredited, comprehensive regional state university offering undergraduate and graduate degree programsthrough the colleges of Arts and Sciences, Business,Education and Human Sciences, and the Anderson College of Nursing.Occupying a 130-acre campus in a residential section of Florence, Alabama, UNA is located within a four-city area that also includes Tuscumbia, Sheffield and Muscle Shoals. UNA also operates arenownedcollegiate athletic program in NCAA Division II's Gulf South Conference.The University of North Alabama is an equal opportunity institution and does not discriminate in the admission policy on the basis of race, color, sex, religion, disability, age or national origin.