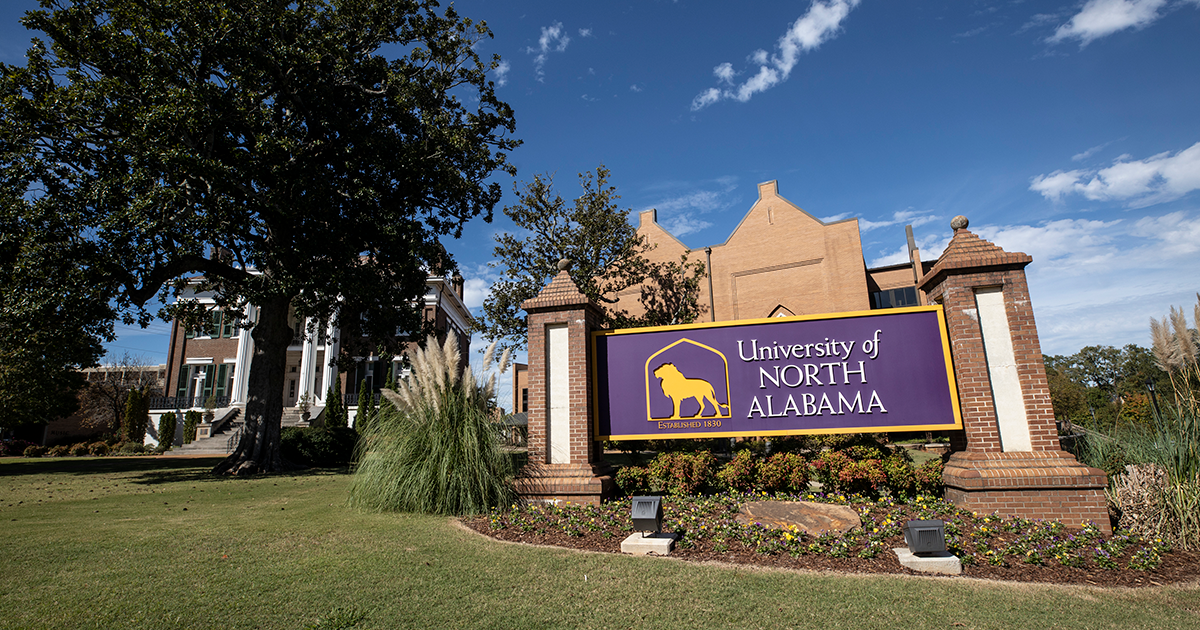 National Weather Service Officially Declares Una Campus 'stormready'
Apr. 23, 2013
Michelle Eubanks, UNA, at media@una.edu, 256.765.4392 or 256.606.2033
By Terry Pace,UNA Communications and Marketing
FLORENCE, Ala. - The University of North Alabama has been officially declared "StormReady" by the nation's foremost weather authorities.
Representatives from the National Weather Service office in Huntsville, Alabama, visited UNA today to present President William G. Cale with campus signs and other federal documentation verifying that the university has complied with the highest
"StormReady" standards established by the National Oceanic and Atmospheric Administration agency, better known as "NOAA."
"The StormReady University designation is an excellent achievement for the University of North Alabama," according to David Nadler, Warning Coordination Meteorologist for the Huntsville Weather Forecast office. "The entire campus is now better prepared to handle impacts and decision-making prior to and during significant weather events.
"This has enhanced student/faculty safety and strengthened the relationship between UNA's emergency coordinators and its core partners," Nadler added, "including the National Weather Service in Huntsville."
UNA joins the ranks of five other Alabama campuses - the University of Alabama, Auburn University, Jacksonville State University, the University of Alabama in Huntsville and the University of South Alabama - that have earned the "StormReady" distinction. Nationwide, a total of 133 universities bear that designation.
"In many ways this is an affirmation of standards and procedures that were already in place at UNA," noted Dr. Greg Gaston, a UNA professor of geography who coordinated the application and certification process on behalf of the university.
"We were already well ahead of the game in terms of training and equipment as well as other key components like the Lion Alert notification system and other warning systems that we currently have on campus," Gaston continued. "We've now reached a point where everything is in place, we have a close working relationship with our partners in the National Weather Service and we're officially certified as StormReady."