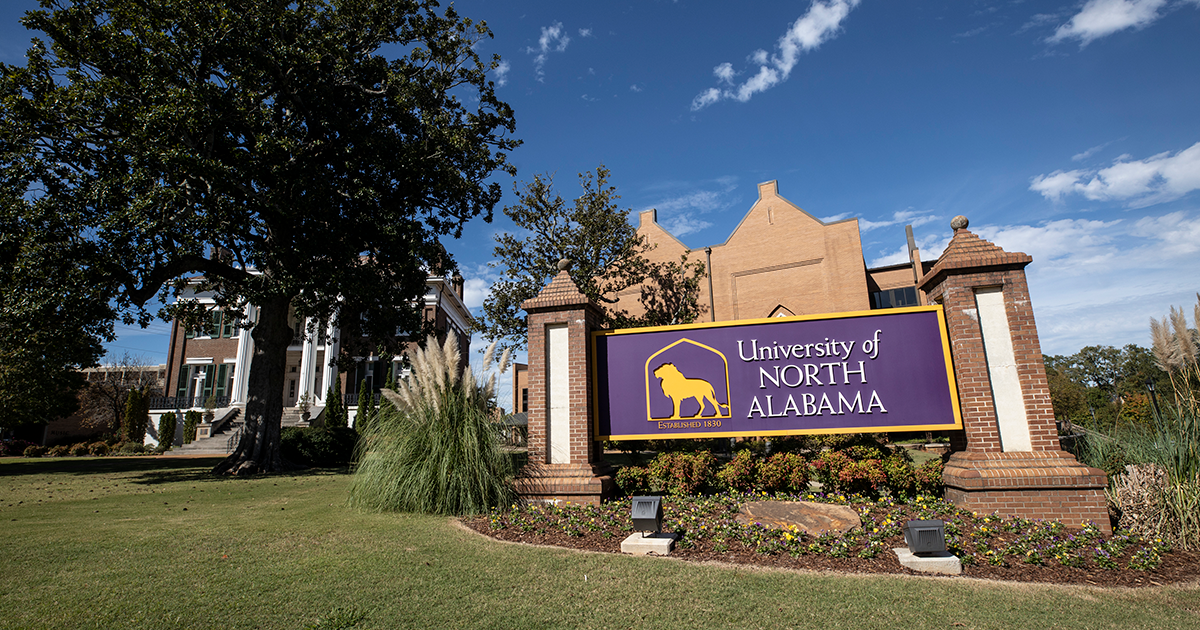 Shoals Innovation Week Kicks Off February 20
Feb. 07, 2018
Michelle Eubanks, UNA, at media@una.edu, 256.765.4392 or 256.606.2033
THE COLLABORATIVE EVENT CELEBRATES ENTREPRENEURSHIP IN THE AREA
FLORENCE, Ala.- Shoals Innovation Week is scheduled for February 20 - 25, 2018 at various locations throughout the metro-Shoals area. The week of events is sponsored by Shoals Shift under the auspices of the University of North Alabama College of Business, The Shoals Entrepreneurial Center, and the Shoals Chamber of Commerce. The week-long conference is partially funded by a grant from the Appalachian Regional Commission.
Shoals Innovation Week is sponsored by Bank Independent and The Joel R. Anderson Foundation. It was created to highlight some of the innovative practices that are going on with a growing number of entrepreneurs based in the local area. It also allows start-up businesses the chance to network and ask questions of successful leaders in their fields.
The week of events are detailed below:
TUESDAY, FEBRUARY 20
4:30-5:30 PM
SHOALS ALABAMA LAUNCHPAD FINALE ROUNDS
SINGING RIVER LIVE | 526 E. COLLEGE STREET | FLORENCE
Watch asShoals Alabama Launchpad participants pitch in front of judges and an audience for a share of $100,000.00. Anyone interested in being a part of the entrepreneurship community is invited to this free event.
TUESDAY, FEBRUARY 20
5:30-7:00 PM
SHOALS SHIFT FUTURE AWARDS
SINGING RIVER LIVE | 526 E. COLLEGE STREET IN FLORENCE
Be a part of a fast-paced fun evening that recognizes and rewards startups that inspire us to be at the leading edge of tech communities. Led by the Chamber's Next Gen group, this premier event is certain to be an annual must go. The tech community, Chamber members, and interested community members are invited to attend.
THURSDAY, FEBRUARY 22
11:30 AM-1:00 PM
SHOALS TECHSPACE LAUNCH
ROGERS BUILDING | 131 N. COURT STREET | FLORENCE
The Shoals Technology Partnership invites the public to the launch of the new Shoals TechSpace in the heart of downtown Florence.
FRIDAY, FEBRUARY 23 - SUNDAY, FEBRUARY 25
SMART START WEEKEND
THE UNA COMMONS BUILDING
Friday night kicks off Smart Start Weekend, a three-day event for students to exchange business startup ideas, focusing on 6-8 ideas that cover the course of the weekend to develop a company. This annual program uses a format based on the very successful Innovation Engineering tool set. Students will come away with a clear path towards building a company and then present their ideas to a panel of local investors. The public is invited to be part of the finale starting at 5:00 pm on Sunday, February 25.
For more information about Innovation Week call 256-765-4107 or emailinnovation@una.edu.