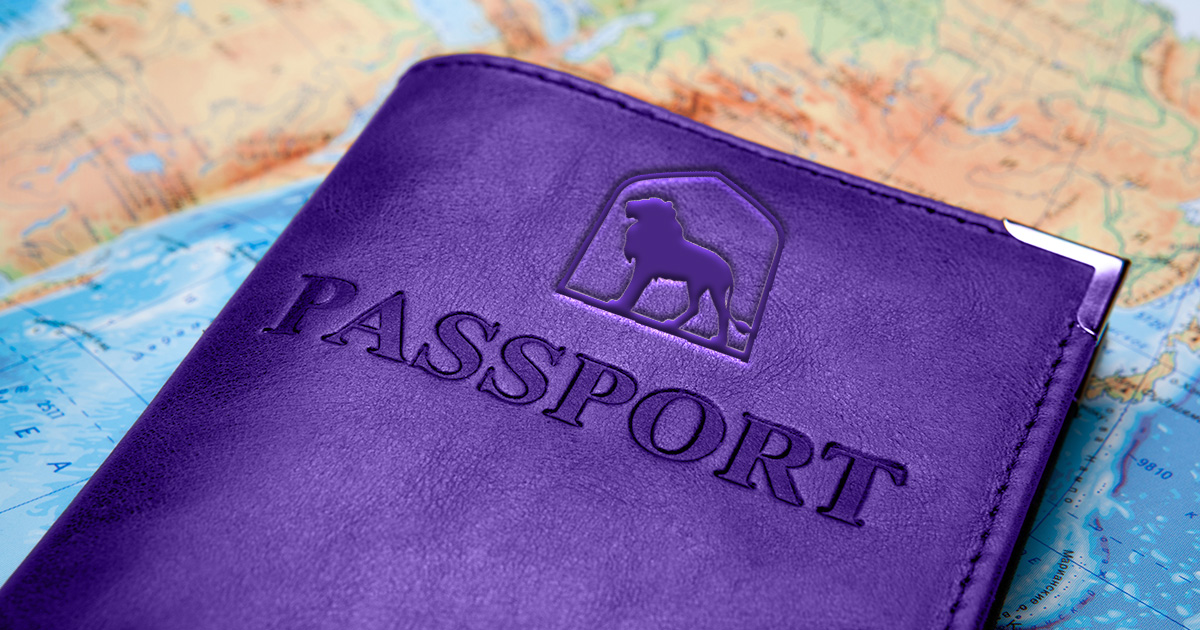 A Viaggio Through Italy
Jun. 27, 2023
Moriah Martin
First in a Series
            Moriah Martin, of New Market, is a senior majoring in Interior Architecture and Design, with an anticipated May 2024 graduation. She said she "wanted to go to Italy because I love to explore new places and cultures, and traveling to Europe has been on my bucket list for some time. I thought it would be an amazing experience to see the Italian architecture and infrastructure that has inspired so many designers."
            Here are some of her reflections of her recent study-abroad experience.
It was the morning of May 16, 2023. The early 5 a.m. wake-up call filled me with nervousness and excitement about the adventure I was about to embark upon. Since the global pandemic in 2020, I had been dying to travel again. Now, I was getting my chance.  
As I grabbed my bags and said goodbye to my parents, I had little clue about the lessons I would learn and the experiences that awaited me 5,201 miles later. When we landed in Rome, Italy, and drove through the heart of the city, I was amazed by its vast differences compared to what I was used to. Substitute concrete and asphalt for cobblestone, modern brown brick construction for colorful old buildings, and trees for statues and you get Italy. While it was a pain to drag wheeled luggage on those cobblestone streets, there was something magical about the chaos and being surrounded by amazing new aromas and people from all over the world.
We continued our journey to Naples, Italy, which was distinct from Rome as it was not as fast-paced nor crowded. Our stay in Naples was shortened as we anticipated the next city on our itinerary – Florence. Ironically, Florence quickly became my favorite city in Italy (Roar Lions 😊). I did not even have to get off the train to realize that. Just sitting by the window and seeing the terrain change from cityscape to cascading hills and lush greenery filled me with a sense of serenity. Florence is a city right out of a movie, and I could have stayed there forever. However, all great movies eventually come to an end, so we packed up and headed to our last destination, Milan.
Milan is a perfect mix of ancient Italy with a modern flair. I gained great creative inspiration during our time there, and I greatly enjoyed how Milan is extremely design focused. After arriving back home and having time to reflect on my experience, here are some lessons I learned to successfully navigating Italy.
Lesson 1. Bring comfortable shoes because the beautiful cities are more fun to explore on foot, so there will be a lot of walking.
Lesson 2. When crossing the street, always look both ways…then look both ways again because the drivers do not care about pedestrians and will run you over!
Lesson 3. Do not be shy, and talk to some of the natives you meet. Often those interactions will enhance the intercultural experience and cultivate a greater understanding of each other.
Lesson 4. Take your time to stop, look around, and soak it all in. Italy is a rare place where you can not only see history of the past, such as the Colosseum or Pompei, but also history in the making.
I would describe this experience as a journey, or as it is said in Italian, "viaggio". It was a journey that allowed me the chance to see and experience things that I had only read about in textbooks. Yet, Italy is far more brilliant than what can fit in a textbook, grander than a Google search, and beyond what even can be fully captured in this blog. Concepts I have learned in class, such as historical building elements and various types of furniture and textiles, came alive in a way that can only occur when seeing things in person and up close. This journey opened my eyes to the many wonderful possibilities this world has in store for those willing to find them. I gained many new skills, experiences, memories, and friendships that will last a lifetime.
About The University of North Alabama
The University of North Alabama is an accredited, comprehensive regional state university offering credential, certificate, baccalaureate, master's, and doctoral programs in the colleges of Arts, Sciences, and Engineering; Business and Technology; Education and Human Sciences; and the Anderson College of Nursing and Health Professions. The first-choice University for more than 10,000 on-campus and online students, UNA is on a bucolic campus in Florence, Alabama, part of the historic and vibrant Shoals region. Lions Athletics, a renowned collegiate athletics program with seven (7) Division II National Championships, is now a proud member of the NCAA Division I's ASUN Conference. The University of North Alabama is an equal opportunity institution and does not discriminate in the admission policy on the basis of race, color, sex, religion, disability, age, or national origin. For more: www.una.edu and www.una.edu/unaworks/