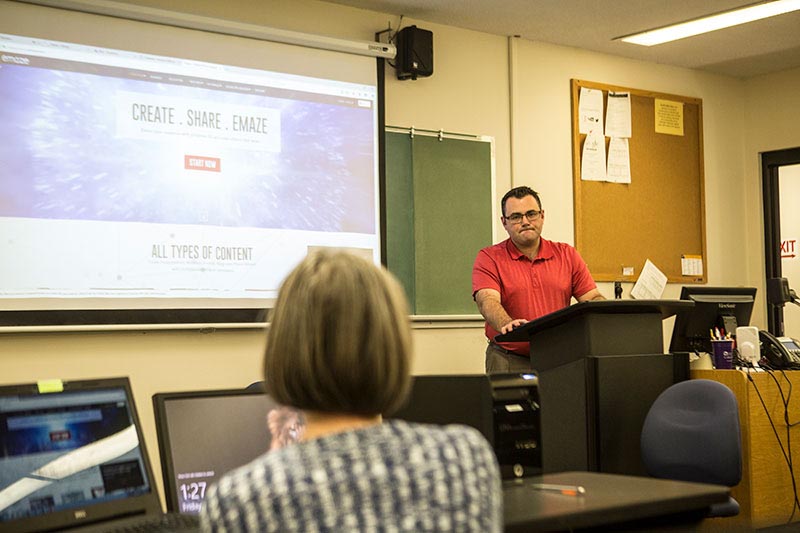 Book Club Designed to Reconnect Alumni with the University
Nov. 26, 2021
Ellen McDonald
FLORENCE, AL – The University of North Alabama Alumni Book Club was launched in Fall 21 after alumni and friends expressed an interest in seeking new ways to engage with the University
"There's so much potential through the UNA Alumni Book Club to connect and engage alumni from different decades, majors, and professions," said Bishop Alexander, Director of Alumni Relations. "This is one of our new and innovative ways to connect our graduates back to their alma mater."
Through the book club, alumni are able to connect with the campus and to students through a shared interest in literature and book discussion.
"Several alumni had asked about the possibility of creating a book club," said Jennifer Maddox, a librarian at Collier Library. "It has been great because it gives alumni and friends of the University a different and new way to reconnect."
The book club meets via Zoom as well as in-person and is comprised of alumni who live locally as well as those who are as far flung as Oregon. With no geographic barriers to participation, Maddox said she hopes more alumni and friends from across the country will want to participate.
Already, the group has read Grace Will Lead Us Home: The Charleston Church Massacre and the Hard, Inspiring Journey to Forgiveness by Jennifer Berry Hawes; My Southern Journey: True Stories from the Heart of the South by Rick Bragg; and Not a Creature was Stirring by Jane Haddam.
Maddox said the themes will change annually, and a total of four books will be selected. Among them will be the One Book, the book selected for reading on campus by faculty, staff, and first- year students. This year, that selection was Grace Will Lead Us Home. This allows alumni an opportunity to read and discuss a book that is also a topic of discussion on campus.
"The UNA alumni book club is an opportunity for alumni and friends to hear about and discuss the future of an academic library while experiencing the timelessness of bonding over a book with some old and new friends," said Derek Malone, University Librarian and president of the alumni book club.
To learn more and to join the club, or get information on other alumni clubs, click here.