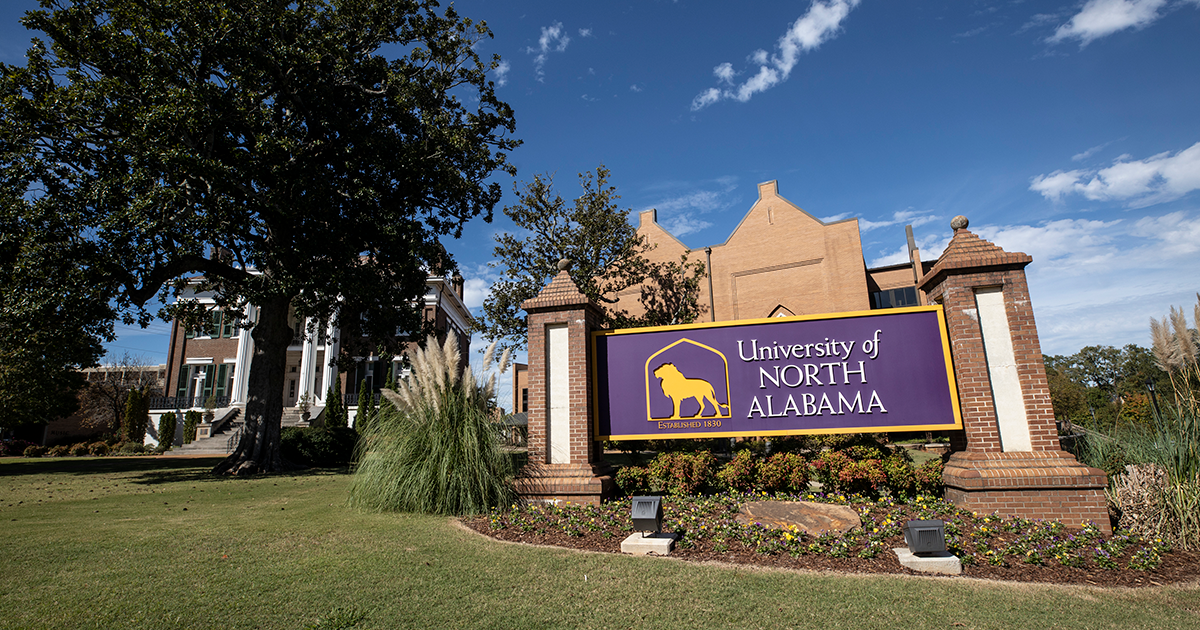 Una Honors Those Who Have Served Both Past And Present
Nov. 05, 2014
Michelle Eubanks, UNA, at media@una.edu, 256.765.4392 or 256.606.2033
Bryan Rachal, Public Affairs and Media Relations
Wayne Bergeron, Department of Criminal Justice
FLORENCE, Ala. - The University of North Alabama is set to honor those who have stepped up and served our country both past and present, with its annual Veteran's Day Commemoration Ceremony, Tuesday, Nov. 11, at 11 a.m., at the UNA Memorial Amphitheater (GUC Performance Center in case of inclement weather).
The event is co-sponsored by the UNA Student Government Association and the UNA Military and Veteran Alliance and honors student, alumni, faculty, staff and community Veterans from all branches of the military and uniformed services. Lt. Col. Michael Snyder, former Professor of Military Science and Commander of the UNA ROTC Lion Battalion, will be the featured speaker for the ceremony, which will also include performances from the Pride of Dixie band and the University Chorale.
"Having been at war for over a decade, it is important that as a nation we remember and honor the less than 1 percent of our nation's citizens currently serving to defend it and all those who have given of themselves in sacrifice, it is the very least we can do," said Lt. Col. (Retired) Wayne P. Bergeron, the faculty advisor for the UNA Military and Veteran Alliance, and an instructor in the Criminal Justice Department at UNA. Bergeron also teaches Security and Emergency Management.
"This event is simply about remembering and recognizing the sacrifice of those great Americans among us," he said.
UNA has a long history and affiliation with military service having commissioned 1,145 Second Lieutenants from its Army ROTC program, and with its students and alumni having served in every U.S. conflict and in all branches of the military since the Civil War.
The Shoals community is invited to join UNA in honoring its veterans. Each year the UNA MVA sponsors a special activity in addition to the ceremony. This year, the MVA is working to create a virtual photo gallery called "Heroes: Then and Now." Military personnel and veterans are encouraged to come in their service uniform, if at all possible, and to bring a picture of themselves taken around the time they first entered the military. UNA's photographer will be capturing these images both before and after the ceremony, and they will be featured in a special virtual gallery on the UNA webpage.
For information about the UNA Veteran's Day Commemoration Ceremony events or supporting the UNA Military and Veteran Alliance: Wayne P. Bergeron, advisor for the MVA at wpbergeron@una.edu.