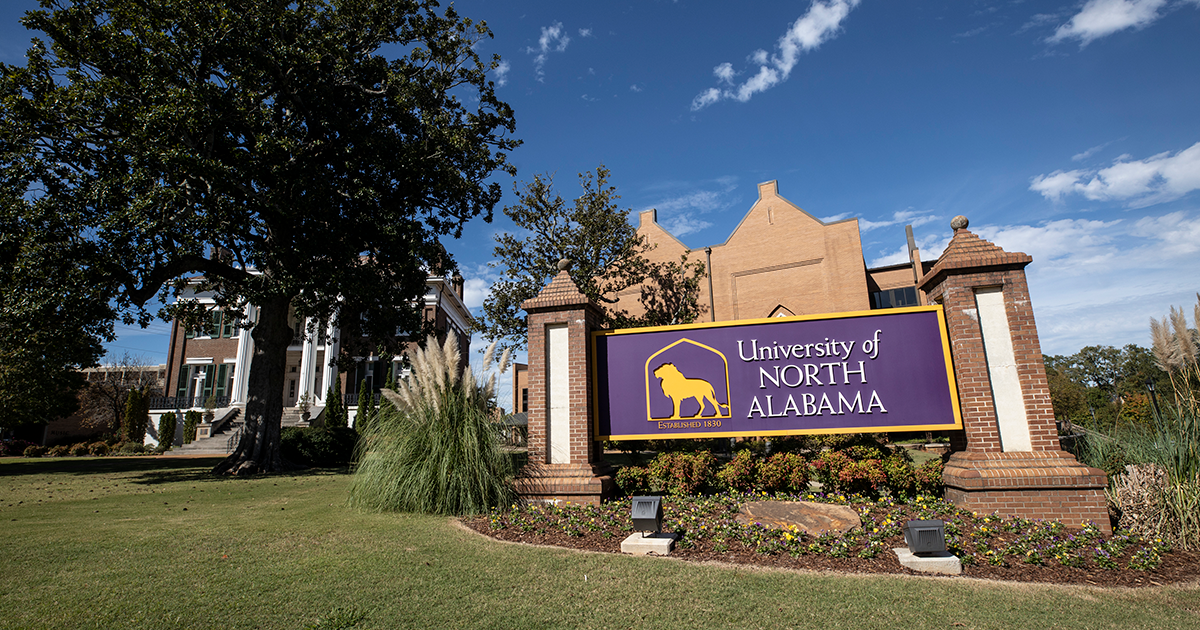 Una To Launch New Streaming Series "live From The Mane Room"
Jan. 26, 2015
Michelle Eubanks, UNA, at media@una.edu, 256.765.4392 or 256.606.2033
Bryan Rachal, Public Affairs and Media Relations
FLORENCE, Ala. - The University of North Alabama Office of Marketing and Communications and UNA's Department of Entertainment Industry are teaming up to offer a new series titled "Live From the Mane Room." The series will feature UNA students from the Entertainment Industry program who are singers and songwriters, performing concerts in a small intimate setting. The concerts will be recorded live and streamed out via UNA's Youtube channel, with a goal of at least one, 15-20 minute concert per month.
The first concert will take place Wednesday, Jan. 28, at 11:30 a.m., and will be streamed live via UNA's YouTube channel found here: https://www.youtube.com/user/UNAroarlions. It will feature Brett Burcham, playing original works. Burcham is a UNA senior from Montgomery, majoring in Entertainment Industry with an emphasis in Entertainment Technology.
The idea for the concerts came from a series that airs regularly on National Public Radio. NPR's Tiny Desk Concerts show a wide array of musicians performing their works in a more trimmed down acoustical setting. This series is a unique opportunity to highlight some of the talented students from UNA and also to highlight the truly unique program offered here with our Department of Entertainment Industry and make them easily accessible.
Dr. Bob Garfrerick, chair of the Department of Entertainment Industry, said he had been envisioning a type of "Austin City Limits" program he could host at the Mane Room since the department took up residence there a few years ago. "We hope this idea can grow into a signature event for our department and the university. Initially, I envision this happening once a month during fall and spring semesters and we'll see where it goes from there," he said.
Jeremy Britten, UNA's associate director of digital media, said the live streaming is something the Office of Marketing and Communication has never done before. "We're kind of stepping in to new territory here and it's very exciting. Not only is this a chance to show off our students, but it's also another opportunity for us to connect with our current students, alumni and friends locally and internationally via social media and reach them at work, home or even their dorm room. People can watch these performances live and get a taste of what UNA has to offer."
For more information on UNA's Department of Entertainment Industry:
http://www.una.edu/entertainment/
UNA's YouTube channel can be found here: https://www.youtube.com/user/UNAroarlions