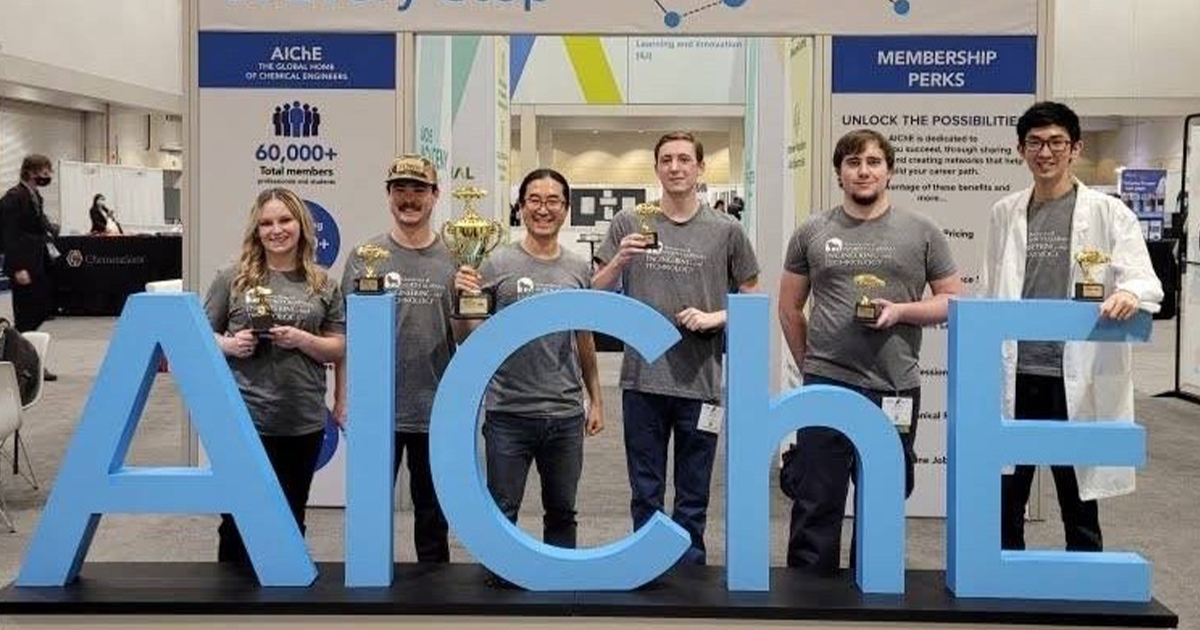 UNA's ChemE Car Team Takes Third Place in National Competition
Dec. 08, 2021
Michelle R. Eubanks , UNA, at meubanks@una.edu, 256.765.4392
FLORENCE, AL – The ChemE Car team from the University of North Alabama has placed third in the National ChemE Car Competition that took place recently in Boston. The team bested groups from much larger institutions from the southeast and the nation.
"UNA's ChemE Car team achieved great success at the National Competition this year," said Dr. Heejoon Park, the ChemE car team advisor as well as an assistant professor in Engineering and Technology. "We are extremely happy to add one more crown to the department history and continue our legacy of excellence in the national-level competition."
In taking third place, UNA's ChemE car team beat teams from the University of Arkansas, Iowa State University, Purdue University, and Auburn University. In getting to the national competition, UNA's team also had to do well at the regional level, according to Dr. Park. In addition to teamwork, the students had to be dependable and good communicators.
"For the project, the students learned how to build efficient teamwork, which involves effective division of work and communication," he said. I am sure this experience will be valuable for them in their careers and in their futures."
ChemE car team members are:
Jasmine Tharpe, senior, ChET option BSET major;
Jacob Scott, senior, ChET option CSET major;
Tyler Canady, senior, ChET option BSET major;
Tingyi Wei, team captain and senior, E-M option CSET major; and
Timothy Street, computer science major
The ChemE car teams have a history of doing well at regional and national competitions. This is the third time UNA has placed third in the nation, having done so previously in 2017 and 2019. Sudents work hard to secure a position on the team. As a result, the ChemE car program has become a staple in the Engineering Technology program that is part of the College of Arts, Sciences, and Engineering.
"We are immensely proud of the students and faculty who have participated in the ChemE car development and competitions," said Dr. Sara Lynn Baird, Dean of the College. "They have achieved sustained excellence in these competitions since the inception of our Engineering Technology degree programs. I congratulate all of the students and faculty that have been part of the outstanding ChemE car initiative here at UNA."