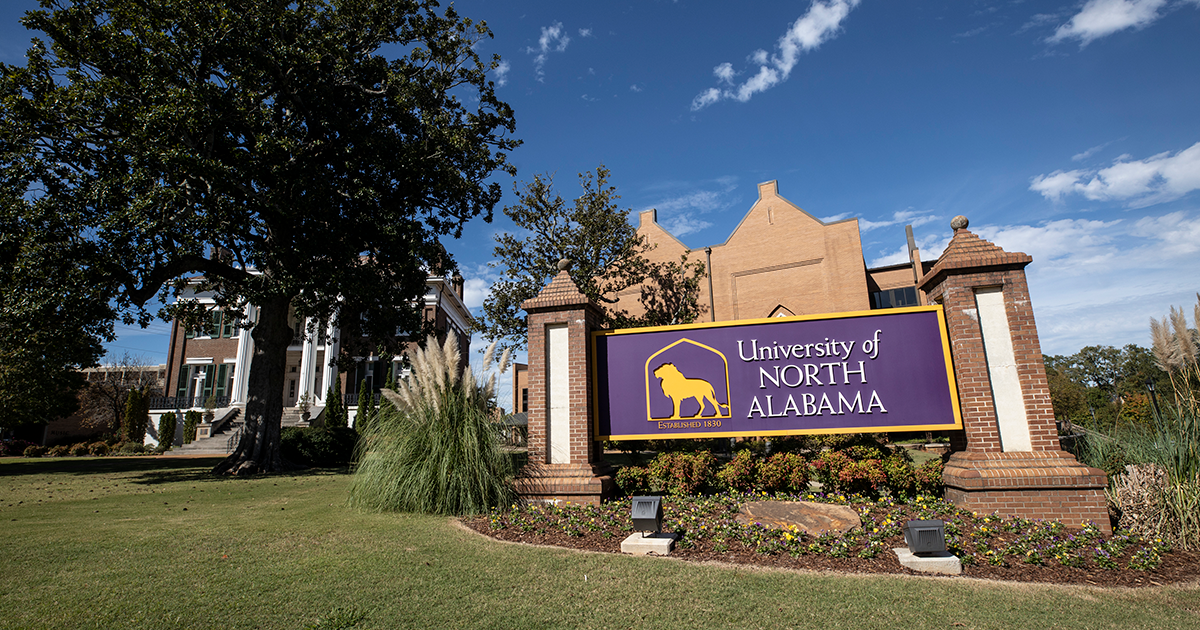 Incoming Una Freshman Travels 11 Hours To Be A Lion!
Jun. 19, 2017
Michelle Eubanks, UNA, at media@una.edu, 256.765.4392 or 256.606.2033
Dominic Summerhill
Student Writer, University Communications
FLORENCE, Ala.-Some people would say that during the summer months the campus of the University of North Alabama slows down as students head off for a break.
However, the month of June brings a new excitement and feel to the campus as the Student Orientation, Advising and Registration (SOAR) program starts.
Incoming freshman students travel to the campus to start their collegiate journey.
Some students come from short distances, while others come from afar to attend UNA.
Incoming freshman Lorissa Duhon is a part of the latter group. Duhon will be attending UNA in the fall many miles away from home.
She recently sat down for an interview describing what it would feel like to be at school that far from home.
Q: Well, first off where are you from originally?
A: I am from Harper, Kansas.
Q: Does it scare you to be so far away from home?
A: I am not scared to be away from home at all.
Q: What is it that makes you feel comfortable being able to be so far away from home, while going to school here?
A: I've always been comfortable being by myself and I know that if I ever need my mom she's only one phone call away. Coming from a small town of just one square mile and a farming community, I think Florence will be a nice change in atmosphere and the type of people I meet. I've always loved traveling and learning new things, so why not continue my education in a whole new place. I can meet a bunch of new people who have the same goal as I do.
Q: How did you find out about UNA?
A: I have a friend that lives in Tennessee who told me about UNA and how great the science department is here.
Q: Why did you pick UNA as the school you wanted to attend?
A: I chose UNA because that is where God led me to be.
Q: You're here at SOAR today and that is your first taste of UNA until the fall; how's it been so far?
A: SOAR has been a good experience so far.
Q: I had a great SOAR experience when I attended four years ago. What has your favorite part of SOAR been?
A: My favorite part of SOAR has been being able to explore the campus.
Q: What was your favorite attraction on our campus?
A: My favorite building would have to be Wesleyan Hall, because I love how the building has character and the history behind it. I also love the beauty of the big [Harrison] fountain.
Q: So, what are you most looking forward to starting your collegiate career?
A: I am looking forward to expanding my knowledge and meeting new people here at UNA.
Q: What will your major be?
A: I will major in biology with a pre-physical therapy concentration.
Q: What is the best advice you've gotten about college so far?
A: Hmm, the best advice I have gotten is don't take 8 a.m., classes if you can avoid it!