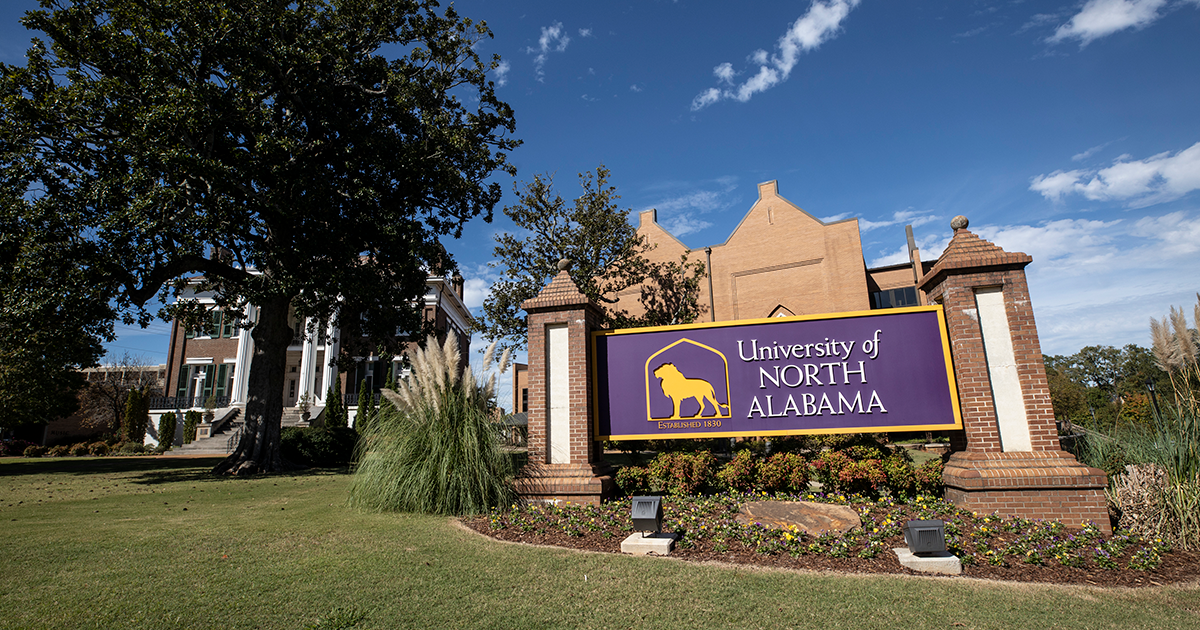 Opera Returns To The Lindsey Theatre
Oct. 28, 2014
Michelle Eubanks, UNA, at media@una.edu, 256.765.4392 or 256.606.2033
Carole Maynard, University of North Alabama Music and Theatre
FLORENCE, Ala. - UNA Opera/Musical Theatrewill present Gian Carlo Menotti's one-act opera, "The Old Maid and the Thief," Nov. 7 at 7:30 p.m., and Nov. 9 at 2 p.m., in the George S. Lindsey Theatre on the UNA campus.
The opera centers on Miss Todd, a middle-aged woman, and her maid Laetitia, who live in a small town and long for a man in their lives. When a drifter named Bob arrives, they take him in and each tries to woo him. When they learn from the town busybody that a thief has escaped from jail, they assume the thief is Bob. Not wanting to lose her new companion, Miss Todd starts stealing to keep Bob supplied with money. When confronted, Miss Todd lays the blame on Bob, who isn't the thief, and Bob is forced to flee, stealing from her and taking her car and her maid. The moral of the opera can be found in the libretto "The devil couldn't do what a woman can, make a thief out of an honest man."
Directed by Dr. Tiffany Bostic-Brown and Dr. Terrance D. Brown, with Karen Cantrell on piano, the production will feature two completely different casts for each performance.
Admission is $10 for adults and $5 for students. Tickets are available online at una.edu/music-theatre (service fee will apply), at Kennedy-Douglass Center for the Arts and at the door.
For more information: UNA Department of Music and Theatre at (256)765-5122 or una.edu/music-theatre.