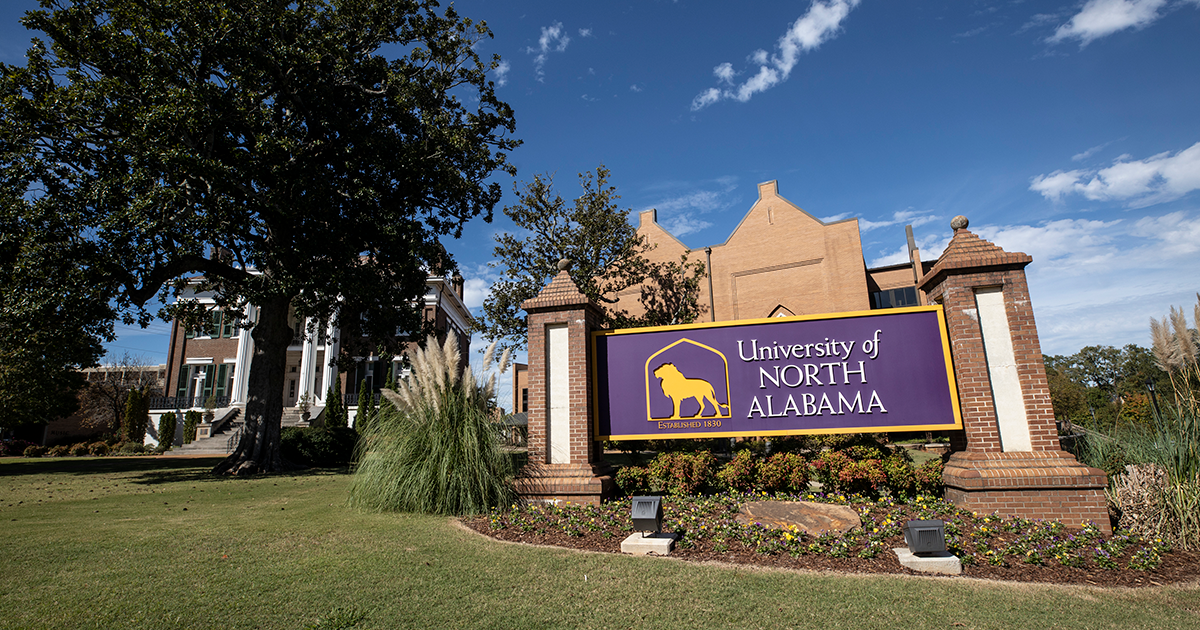 Sota Presents "a Doll's House, Part 2"
Feb. 20, 2020
Michelle Eubanks, UNA, at media@una.edu, 256.765.4392 or 256.606.2033
The University of North Alabama Cinematic Arts Theatre will present "A Doll's House, Part 2," by Lucas Hnath, at the George S. Lindsey Theatre. Showings will be held February 26-29 at 7:30 p.m. as well as February 29 and March 1 at 2 p.m. Tickets are $5 for students, faculty, staff and alumni and $15 for adults.
In the final scene of Ibsen's 1879 groundbreaking masterwork, "A Doll's House," Nora Helmer makes the shocking decision to leave her husband and children, to begin a life of her own. Audience members do not have to be familiar with "A Doll's House" in order to enjoy and understand Part 2.
In Lucas Hnath's "A Doll House, Part 2," a knock sounds on the same door that slammed so many years before. Nora has unexpectedly returned to her old life. What does this homecoming mean for Nora and those that she left behind?
"We always try and give our students a variety of challenges throughout the year. I found it very interesting for a playwright to take a set of serious themes, like the ones covered in Isben's original play, and give a comedic take on them. This style of performance, design, and production is meant to provide our students with challenging opportunities," says Coordinator of Cinematic Arts and Theatre program and Director of the production, Charlton James.
Tickets can be purchased by visiting https://www.una.edu/schoolofthearts/purchase-tickets.html, by calling the School of the Arts office from 8-4 Monday through Friday, or by visiting the School of the Arts Box Office at 126 W. Tombigbee St. Box Office Hours are Monday, Wednesday, Friday 1-5:30 p.m., Tuesday and Thursday 11-4 p.m., and Saturdays 1-6 p.m.
For more information about the program, visit https://www.una.edu/schoolofthearts/
About the School of the Arts at the University of North Alabama
The University of North Alabama School of Arts, or SOTA, within the College of Arts and Sciences, offers degree concentrations from the departments of Music, Visual Arts and Design, Cinematic Arts program, and Theatre program. SOTA provides a valuable arts education to students to reach their personal goals. The school encourages a diverse, collaborative environment fostering inclusion and is committed to promoting a greater artistic community.
About The University of North Alabama
The University of North Alabama is an accredited, comprehensive regional state university offering undergraduate and graduate degree programs through the colleges of Arts and Sciences, Business, Education and Human Sciences, and the Anderson College of Nursing and Health Professionals. Occupying a 130-acre campus in a residential section of Florence, Alabama, UNA is located within a four-city area that also includes Muscle Shoals, Sheffield, and Tuscumbia. UNA Athletics, a renowned collegiate athletics program with seven (7) Division II National Championships, is now a proud member of the NCAA Division I's ASUN Big South Conference. The University of North Alabama is an equal opportunity institution and does not discriminate in the admission policy on the bases of race, color, sex, religion, disability, age, or national origin. For more:www.una.edu andwww.una.edu/unaworks/