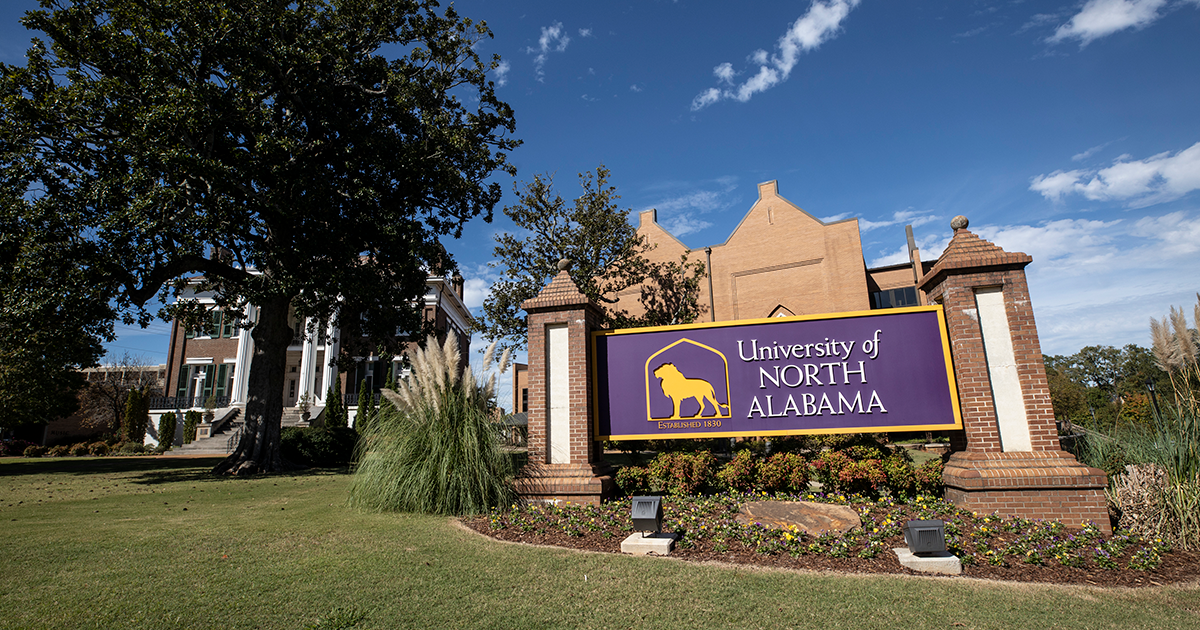 Alumni Dinner Gathering In Athens Celebrates Master's Partnerships Between Una, Athens State
Jul. 26, 2013
Michelle Eubanks, UNA, at media@una.edu, 256.765.4392 or 256.606.2033
By Terry Pace,Communications and Marketing
ATHENS, Ala. - The University of North Alabama has partnered with Athens State University to offer UNA's Master of Business Administration and Master of Arts in Elementary Education degrees on the campus of ASU.
To promote the two programs, the UNA Limestone/Athens Alumni Club is hosting a special alumni gathering and light dinner at 6 p.m. Tuesday, July 30, at the ASU Center for Lifelong Learning, located at 121 S. Marion St. in downtown Athens.
"The dinner and meet-and-greet that evening are designed to celebrate the partnership between these two close-knit universities in northwest Alabama," according to Carol Lyles, UNA's director of alumni affairs. "UNA President William Cale and ASU President Robert Glenn will both be on hand to promote the two programs and show their support for the partnership."
UNA's MBA program is already being taught on the Athens campus. ASU students will be able to enroll in UNA's master's program in elementary education in the fall 2013 semester.
"With the event Tuesday night," Lyles noted, "we're hoping to bring some of our alumni together and make the public more aware of the two master's programs UNA and Athens have joined forces to offer. Hopefully we can spread the word, recruit more students and boost enrollment in those programs."
Tuesday's event is free, but reservations are requested. To register, call 256-765-4201 or visit https://alumni.una.edu/athens. For more information on the two degrees, visit www.una.edu/graduate or www.athens.edu.