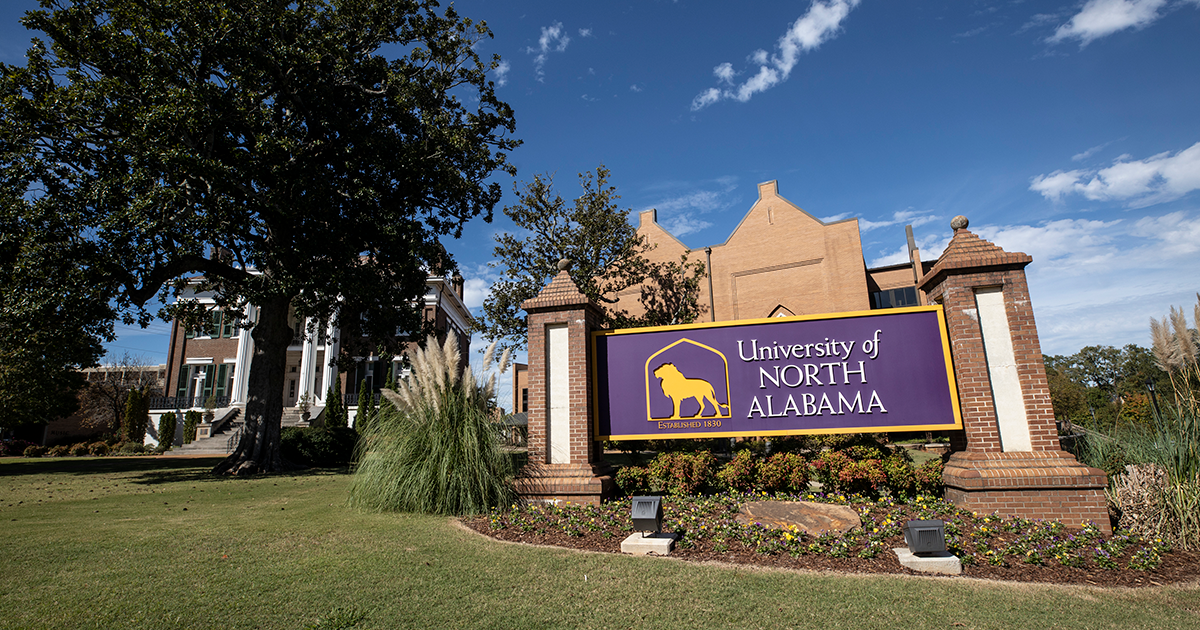 St. James Music Press Publishes Work Of Una Vocal Student
Aug. 02, 2012
Michelle Eubanks, UNA, at media@una.edu, 256.765.4392 or 256.606.2033
FLORENCE, Ala. - Drew Mills, a senior at the University of North Alabama, now owns the copyright to "All Blessings Flow," his own arrangement of the familiar hymn tune "Old Hundredth," commonly used as the Doxology in many churches. The arrangement was published by the prestigious St. James Music Press and recorded by Chanticleer, a Grammy Award-winning vocal male ensemble.

Mills' piece was a weeklong project that was originally submitted as an assignment for his Choral Techniques class, he said. Upon the encouragement of his instructor, Dr. Ian Loeppky, Mills submitted the piece to the editor of St. James Music Press, who liked what he heard.

"It was interesting to be a part of the collaboration process that happens between editor and composer," Mills said.

After it was accepted for publication, the final piece was emailed to Mills recorded by members of Chanticleer.

"That someone of that musical caliber would be singing my piece was a really humbling idea," Mills said.

Chanticleer is the only full-time professional chorus in America and the first vocal ensemble to be inducted into the American Classical Music Hall of Fame.

St. James Music Press is an online publisher that operates on a subscription basis. Subscribers pay a once-annual fee and have access to any digital downloads on the site.

"To get this kind of exposure for Drew as a young composer is really impressive," Loeppky said. "I'm thrilled that his audience will be more than just me."

"All Blessings Flow" is available for download for all St. James Music Press subscribers.

Mills' arrangement will also be performed by the UNA Chamber Choir as part of the Fall Choral Showcase and on their Ireland Tour next spring.

For more information, contact the Department of Music and Theatre at 256-765-5122.