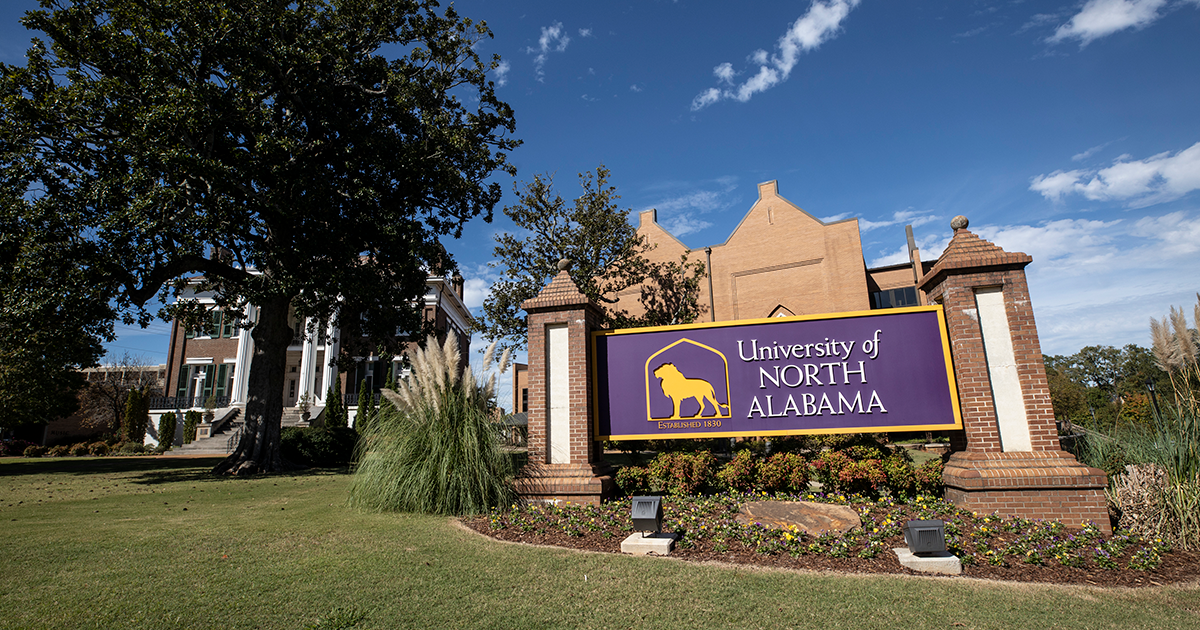 University Of North Alabama Breaks Record With Largest Freshmen Cohort In School History
Sep. 11, 2015
Michelle Eubanks, UNA, at media@una.edu, 256.765.4392 or 256.606.2033
By Bryan Rachal, University Communications
FLORENCE, Ala. - Official enrollment numbers for the fall semester have been released by the University of North Alabama and it appears that a record has been broken. According to the data, the freshmen cohort enrolled for the upcoming school year is the largest in the university's 185-year history.
The freshmen cohort as defined by the U.S. government, includes first-time, full-time, degree-seeking freshmen only.
According to the numbers that were released today, UNA's freshmen cohort grew from 931 students during this time last year, to 1,159 students currently enrolled. That's a 24.5 percent increase from the previous year.
"Our strong enrollment this fall tells me that students and parents are beginning to recognize our university for its quality, beauty, safety and value," said Dr. Ken Kitts, UNA president. "I've been in this business for decades and have never seen an increase in the freshman class of this magnitude. We are thrilled to welcome these students to the UNA family."
The increase in students doesn't just stop with freshmen; UNA is showing an overall enrollment increase of 3.46 percent, bringing the total campus population to 7,078, compared to 6,841 during this time last year.
The university also saw a large increase in credit hour production (CHP). CHP is directly related to the number of classes students are enrolled in on campus. During this time last year UNA experienced 77,260 total CHP. As of this year, UNA has seen an increase of nearly 6.1 percent bringing that number to 81,963 for fall 2015.
For complete fall enrollment numbers: https://www.una.edu/pressroom/2015/09/F15%20Enrollment%20and%20CHP%20Report.pdf
UNIVERSITY OF NORTH ALABAMA
The University of North Alabama is an accredited, comprehensive regional state university offering undergraduate and graduate degree programs through the colleges of Arts and Sciences, Business, Education and Human Sciences, and Nursing. Occupying a 130-acre campus in a residential section of Florence, Alabama, UNA is located within a four-city area that also includes Tuscumbia, Sheffield and Muscle Shoals. UNA also operates a renowned collegiate athletic program in NCAA Division II's Gulf South Conference. The University of North Alabama is an equal opportunity institution and does not discriminate in the admission policy on the basis of race, color, sex, religion, disability, age or national origin. http://www.una.edu/