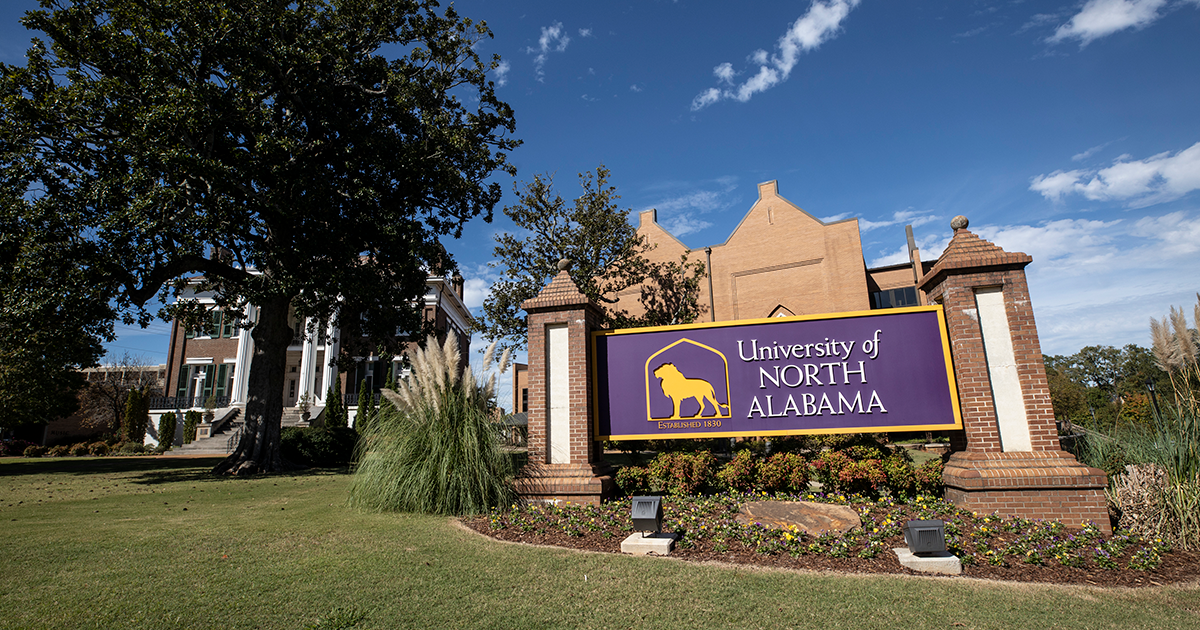 University Of North Alabama Geography Professor Uses Grant Funding To Explore Future Study Abroad Options
Sep. 13, 2016
Michelle Eubanks, UNA, at media@una.edu, 256.765.4392 or 256.606.2033
Bryan Rachal, University Communications
FLORENCE, Ala. - When it comes to study abroad programs at universities, there are the staples. You can study architecture in Italy, art at the Louvre in Paris or Spanish in Costa Rica. While not all universities offer these exact locations, they're relatively standard in higher education. But how did they become the standard?
Well, at some point, a professor visited that area and said, "My students could learn from being here." That's exactly what Dr. Jonathan Fleming said after his recent trip to Puerto Rico and the U.S. Virgin Islands.
Fleming is an assistant professor of geography at UNA and is also the most recent recipient of a grant from the Emma V. Craig Geography Endowment. As part of the grant's stipulation, the Craig family requires the money go toward enriching the educational experience of geographers, both students and faculty. Fleming said he applied in April 2015 as part of an internal process, with the money to be used in 2016.
"My proposal was to develop a study abroad in Puerto Rico and the U.S. Virgin Islands," said Fleming. "One of the main reasons I wanted to do this is because a lot of our study abroad programs are limiting to students due to the cost. Even going to Africa can cost $4,000 or $5,000 before it's over, same with London or Australia and New Zealand; but we still have a lot of students that could benefit from these types of trips," he said.
Fleming said he wanted to propose something where students could still apply for and get the experience of a study abroad, but at a relatively affordable price. His goal was to plan a trip that would cost no more than $1,500, including airfare.
"So I went to Puerto Rico and basically what I was doing was exploring; or rather, I was being a geographer," said Fleming.
Fleming said that during his time at UNA he's done several field courses, including trips to Africa, the U.S. Southwest and the Pacific Northwest. So with the most recent trip, he wanted get a familiarity with Puerto Rico and the U.S. Virgin Islands, and then, based on his other courses, find activities to do with students that would be educational. However, Fleming said the trip would provide more than just an education in terms of tropical ecology and biogeography; it would also provide UNA students with an education related to the cultural experience.
"Puerto Rico and the Virgin Islands are both U.S. territories, but Puerto Rico in particular still has a completely different culture than what most people at UNA have experienced. Most everything is in Spanish, not everyone speaks English, so there's a lot of difference there," Fleming said.
He also said that during the trip he realized that Puerto Rico is the better destination of the two because of all the things to do, course-wise that is.
Fleming said he originally thought a tropical biogeography course that focused on the different physiographic regions of Puerto Rico would be the best fit for the trip. But a visit to the Bacardi Rum factory could show how climate and geology influence why sugar cane grows better in the Caribbean than anywhere else in the world. The Arecibo Observatory in Puerto Rico houses one of the largest satellite dishes and radio antennas in the world. Additionally, Fleming said Puerto Rico is also home to the Rio Camuy River Cave Park, which is a large network of natural limestone caves and underground waterways carved out by the third largest underground river in the world; something that is clearly a draw for any future geographer.
"Those are the kinds of things that create a lot of learning opportunities for students, said Fleming. "These places are tourist destinations for a reason, because they're unique and interesting; but then putting students there and talking to them as if you're in a classroom setting helps solidify that knowledge."
Fleming said UNA's geography department doesn't hire tour guides or a tour company, so it takes a tremendous amount of time to plan out a trip for 10 or 20 students. "And that's one of the advantages to Puerto Rico; you can rent a van from an American company and it's relatively easy to drive around the country," he said.
Fleming is currently working on a report that he will submit to the department with his recommendations, part of which will include a course proposal. If approved, the course would be put into a schedule and Fleming could begin recruiting students.
"I expect that it will be a very popular class," Fleming said. However, he said the course would probably not be available until at least 2018.
For more information on UNA's department of geography: https://www.una.edu/geography/