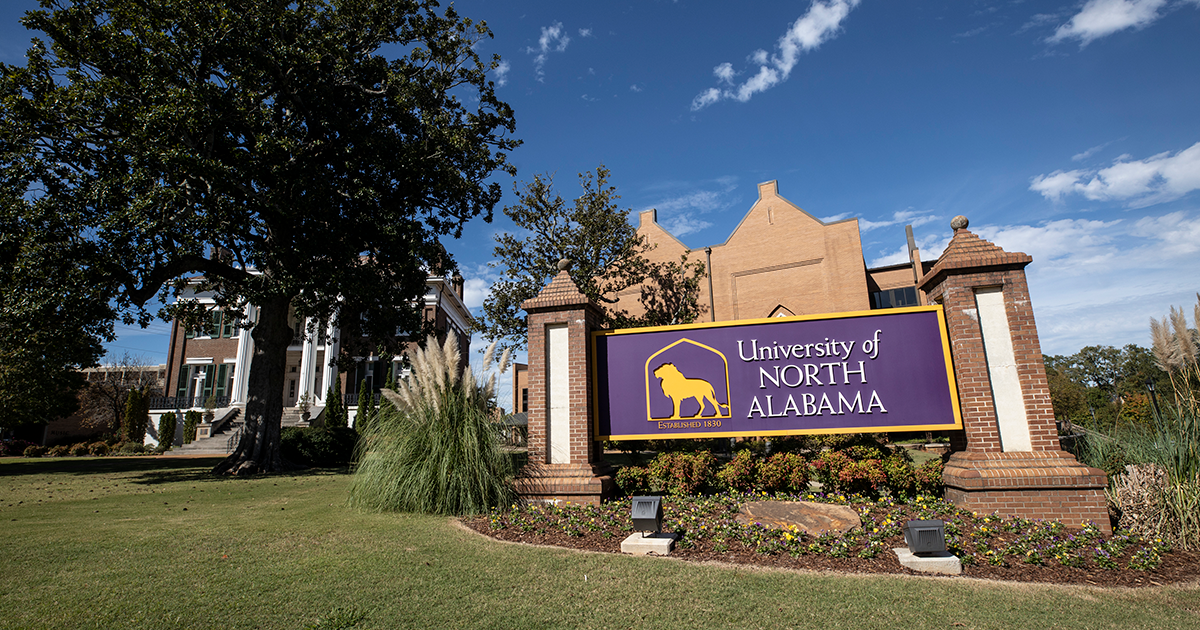 Una Athletic Director Thinks Community Service Should Be Reward Not Punishment
May. 21, 2014
Michelle Eubanks, UNA, at media@una.edu, 256.765.4392 or 256.606.2033
By Bryan Rachal,Public Affairs and Media Relations
FLORENCE, Ala. - We've all seen or heard about it, people get into trouble and if the offense is considered minor they get probation and community service. That's their punishment of course, community service. University of North Alabama Athletic Director Mark Linder thinks that's the wrong way to approach community service, in fact he thinks it should be considered a reward.
But Linder doesn't just talk the talk, he walks the walk. Over the past year Linder's student-athletes volunteered for 29 community organizations and completed more than 2,764 hours of community service. While there is no requirement for the hours, Linder says the athletic department encourages every student athlete to get involved and volunteer for at least five hours a semester. There are currently about 270 student athletes at UNA, which means each athlete averages about 10 hours of community service per year.
Linder says no one group is more involved than the others, saying that all the sports are supportive. "Our coaches understand the importance of serving the community we represent. Every sport participates and every sport has its specific area of interest. For example, some sports serve by reading in the elementary schools, others in tornado relief and others in serving the homeless. We are attempting to connect each student athlete to the area of service that they have a passion."
The students aren't the only ones involved; many of Linder's colleagues in the Athletic Department participate as well. Recently, Linder and other members of the department volunteered to assist in tornado relief efforts. "In 2011, we were able to go to Phil Campbell, Ala., and assist in the tornado relief efforts. It was such a life changing event for our department. Whenever we can help others, it reminds our staff and student-athletes of the importance of service. So, this year when the tornados hit the Clements area, Megan Lovelace organized for us to go and volunteer. Once again, we had a great group of people who went with a heart to serve. There is no question that we were more blessed than those we served," he said.
Linder said that society has placed a great importance on sport, and, in his opinion, it's probably too much importance. "In athletics, it is easy for us to get wrapped up in the celebrity status and develop an attitude of entitlement. By emphasizing community service, it takes us out of our comfort zone and allows us to serve others who need help. It re-centers our focus."
Linder said that some of the athletes are a little uncomfortable helping at first, but those feelings quickly fade when they see the impact they're having. "It definitely sends the message that we all have a lot to be thankful for, and, hopefully, they learn how giving of our talents is a very rewarding way to live a fulfilled life."