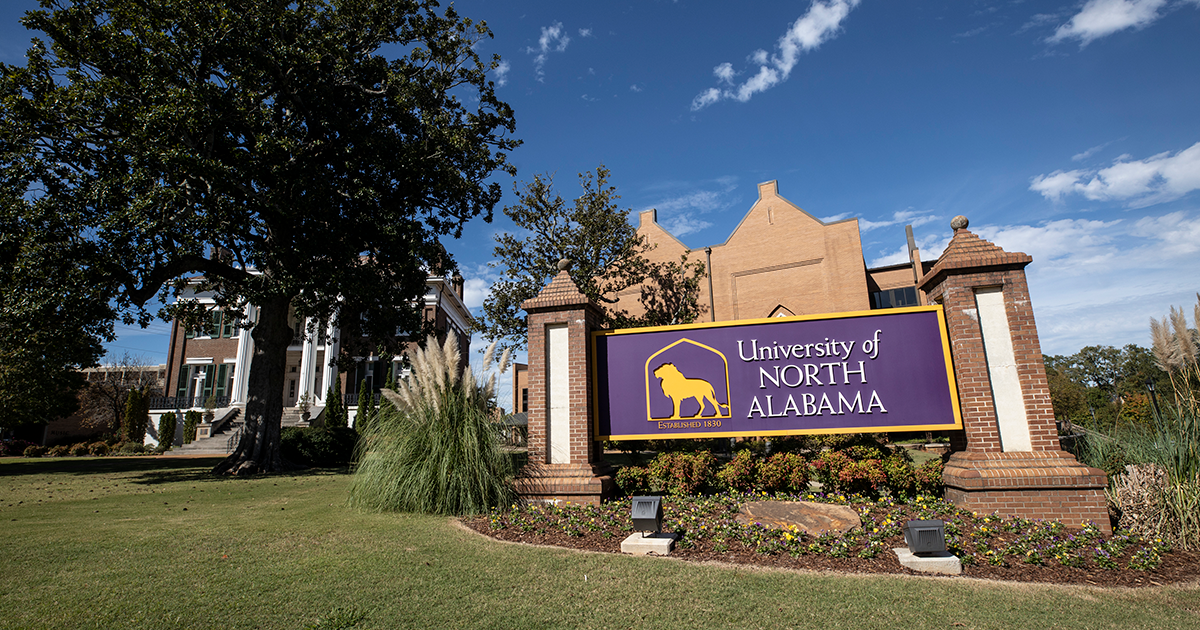 Una Vocal Student Places Second In Nation
Aug. 04, 2017
Michelle Eubanks, UNA, at media@una.edu, 256.765.4392 or 256.606.2033
Carole Maynard, UNA Department of Music
FLORENCE, Ala.- College vocalists start working on the National Association of Teachers of Singing (NATS) competition early each year. Competition begins in February and culminates with the national conference in July. The road to national competition at the conference is not an easy one.
"The NATS competition has four levels-state, regional, the YouTube round and nationals," said UNA vocal professor Tiffany Bostic-Brown. "Those who place in state compete in regionals. Those who place in regionals have to submit videos for national selection."
Out of the hundreds of videos submitted, only fourteen students per category are selected to participate in the national competition. This year, UNA had two representatives-Evan Hammond and Hunter Mitchell.
Hammond and Mitchell, along with their professors Bostic-Brown and Terrance Brown, as well as their collaborative pianist Karen Cantrell, travelled to Boulder, Colorado, in July for the national competition. Hammond competed in Third Year College Men Classical, and Mitchell competed in Fourth Year College Men Musical Theater.
"Each participant uses the best of their applied repertoire that fits the national requirements," said Bostic-Brown. "Level of difficulty increases with amount of years the participant has studied."
And when the competition was complete on July 21, Hammond walked away with second place in the nation for his category and a cash prize of $950.
"UNA continues to produce first-class performers that are recognized in national competitions," said Bostic-Brown. "Exposure like this helps UNA attract outstanding vocalists, and it helps our students gain entrance into top graduate programs with top scholarships."
This is certainly true for Hammond, who graduated from UNA in May.
"After receiving several scholarship and assistantship offers from several prestigious vocal programs in the nation, Evan will attend Louisiana State University in fall 2017 with a full tuition scholarship and paid assistantship," said Bostic-Brown. "He is set to perform Tom Ford in LSU Opera's fall production of Giuseppe Verdi's 'Falstaff.'"
For more information about vocal studies at UNA: una.edu/music