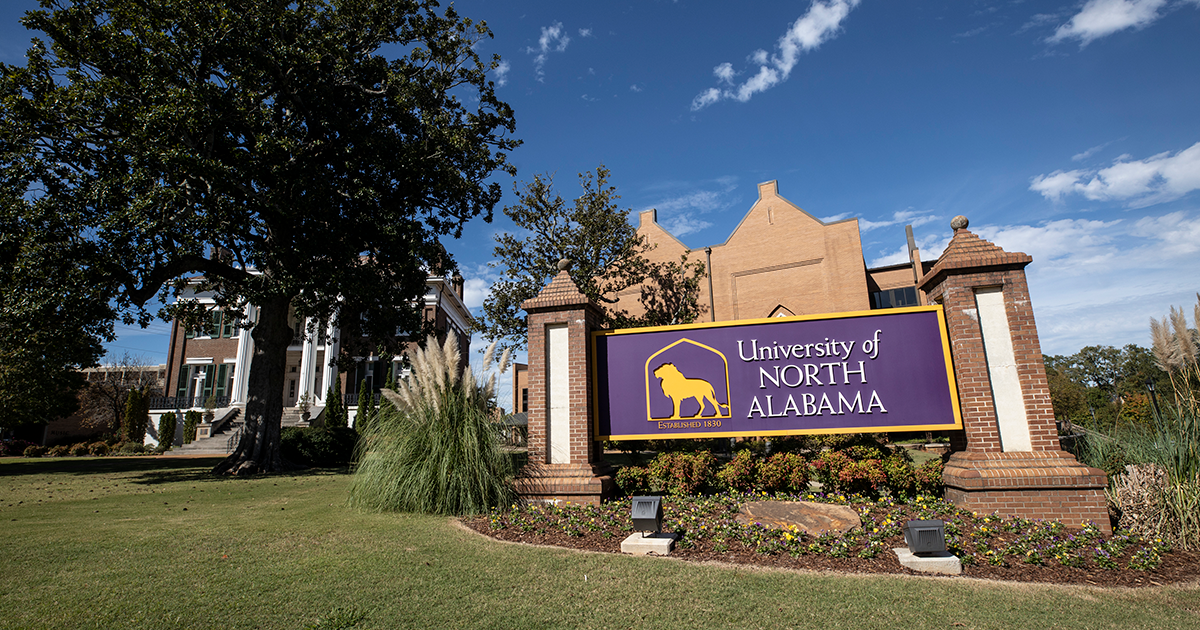 University Of North Alabama College Of Business Receives State Funding For User Experience Center
Oct. 26, 2016
Michelle Eubanks, UNA, at media@una.edu, 256.765.4392 or 256.606.2033
Bryan Rachal, University Communications
FLORENCE, Ala. -The University of North Alabama College of Business will receive over $80,000 from the state of Alabama Department of Commerce for their User Experience program.
UNA was recently awarded $81,300 by the Alabama Innovation Fund for a User Experience (UX) Accelerator Center. The project's funding was approved by Secretary of Commerce Greg Canfield and Gov. Robert Bentley and will be used to create, develop and sustain the center, which will be administered through UNA's College of Business.
The proposed UX Accelerator Center will cost $166,796 and will serve entrepreneurs and companies of all sizes, with an emphasis on small and medium size businesses. The Center will provide UX testing and design, outreach to businesses, and UX education for undergraduate students.
Assistant professor of Computer Information Systems at UNA, Dr. Jason Watson, said UX at UNA is growing at a steady pace among the six academic programs in which it is offered as a minor. Watson said that as a result of the increased demand, UNA has added a second section of the Introduction to UX course this fall.
"We are seeing more student interest and increased demand for the minor," Watson said. "National jobs in UX also continue to grow and UX is in high demand in many parts of the country. When it comes to our area, Huntsville UX jobs are growing in number and several UX consulting businesses have started over the last year to help support the growing demand."
Watson said UNA's students are prime candidates for these positions, having a minor in UX to go alongwith their bachelor's' degrees.
The goal for the center will be to help companies enhance product effectivity and shorten the amount of time it takes to successfully market launch. The results from such work could possibly be seen in reduced costs and increased revenue.
"Local companies can work directly with the center which will speed up their results and help them get to market sooner," Watson said.
Dean of the UNA College of Business, Dr. Gregory Carnes said, "We are honored to receive the funds and are excited to be part of the "Accelerate Alabama" strategic growth plan. UNA's College of Business is a vital part of the economic engine that is creating growth in north Alabama. These funds will benefit both students and business leaders who need User Experience technology skills to drive innovation in this region."
For more information on User Experience at UNA: https://www.una.edu/business/departments-majors/computer-science-information-systems/human-computer-interaction--user-experience-hciux.html
For more information on the UNA College of Business: https://www.una.edu/business/
UNIVERSITY OF NORTH ALABAMA
The University of North Alabama is an accredited, comprehensive regional state university offering undergraduate and graduate degree programs through the colleges of Arts and Sciences, Business, Education and Human Sciences, and Nursing. The College of Business is accredited by AACSB International. The MBA program is the second largest in Alabama and is taught on-line and on-campus in Florence, Suzhou and Taipei. UNA also operates a renowned collegiate athletic program in NCAA Division II's Gulf South Conference. The University of North Alabama is an equal opportunity institution and does not discriminate in the admission policy on the basis of race, color, sex, religion, disability, age or national origin.