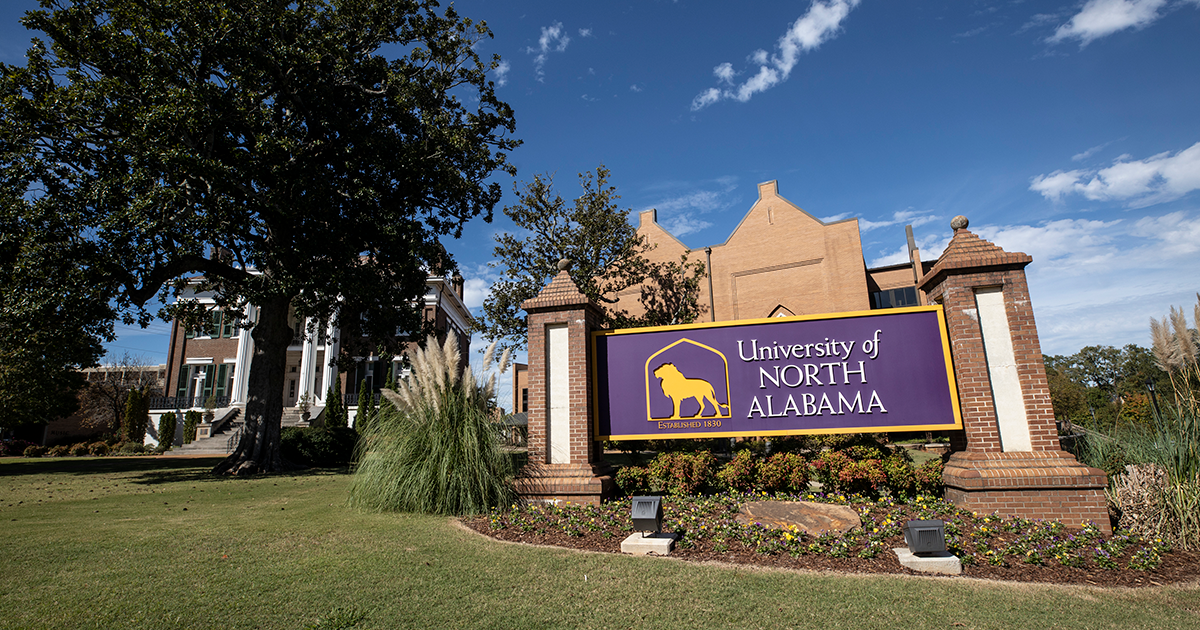 University Of North Alabama Honors Mauldin Family With Room Dedication
Apr. 30, 2014
Michelle Eubanks, UNA, at media@una.edu, 256.765.4392 or 256.606.2033
By Bryan Rachal, Public Affairs and Media Relations
FLORENCE, Ala. - Officials with the University of North Alabama honored Bank Independent and the Mauldin family this afternoon by naming a room in their honor in the College of Business. The room in the Raburn wing of Keller Hall will now be known as The Mauldin Room. A plaque placed outside the room states that the Mauldin Room is a tribute by Bank Independent to the life and work of Edward Fennel Mauldin.
The university chose to honor Bank Independent and the Mauldins in recognition of their many years of service to the university. One of the more recent examples of that service can be seen in the Edward Fennel Mauldin Endowed Scholarships the family provided the university this past year. The scholarships honor the memory of the family's patriarch and the former Bank Independent chairman, Edward Mauldin.
Dr. Greg Carnes, Dean of the University of North Alabama College of Business, said that three core things make a great institution great, great students, great facilities and great faculty. "Through this gift that the university has received, this is going to help us bring more excellent students to UNA, which will be great ambassadors for us as they complete their education and become alumni," said Carnes.
Mauldin's son, Macke Mauldin, president of Bank Independent and a third-generation banker, said, "There are 125 graduates of UNA that work at Bank Independent, in addition to that we probably have a 100 students who are about to work at Bank Independent or who have worked and we probably have thousands of UNA students and graduates who have worked in our teller group, so we are very much involved with UNA. When the tide rises all boats are lifted and so what we hope we can do in a very small way as a bank and making these contributions for the future of students at UNA is to raise the tide so that everybody's boat is lifted and everybody does better."
UNA President Dr. William G. Cale Jr. praised the Mauldins for their support of the university and its mission. "There's an enormous amount of value associated with individuals and families who allow their name to be associated with various elements of the university, so when we have a Mauldin scholar or scholars, when we have this room dedicated to the Mauldin family and what they have done to us, there's an enormous ripple effect attached to that, people see that and the message is that this family places their trust in what we do and I'm deeply appreciative of that," said Cale.
Based in the Tennessee Valley region, Bank Independent encompasses 27 branches across north Alabama. A farmer and banker, Edward Fennel Mauldin began working with Bank Independent in 1959 and served as chairman from 1982 until his death in 2010. With the establishment of these scholarship endowments - with two more envisioned for the future - Mauldin's passionate, lifelong support of UNA will benefit generations of future UNA students.