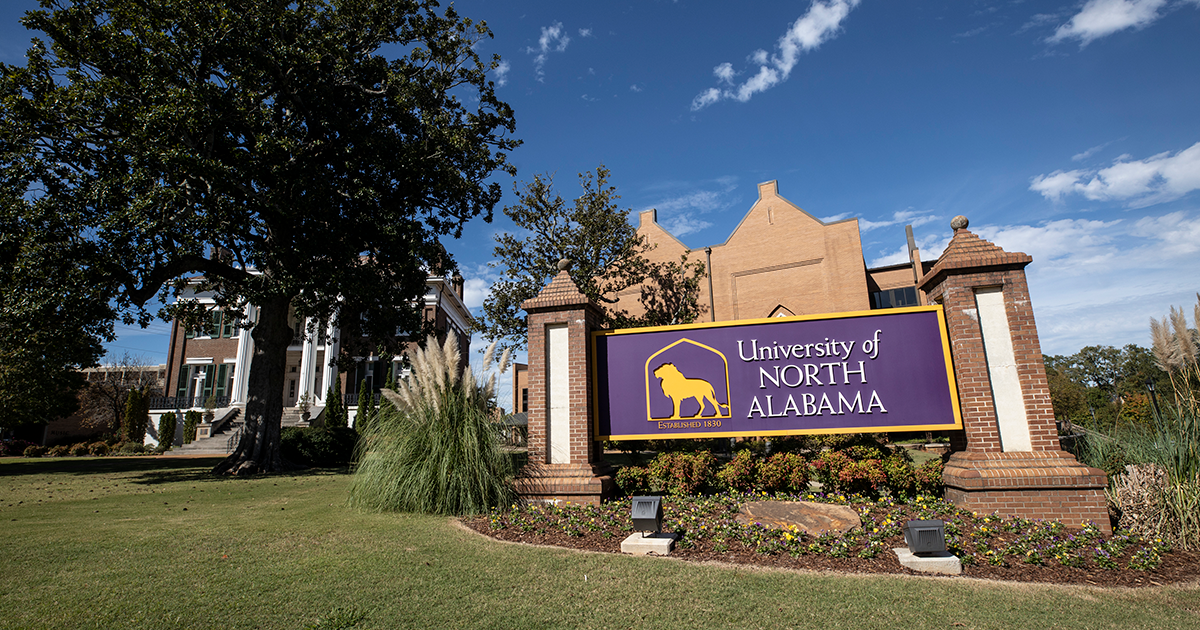 Una Student Interns With Prestigious Geography Lab
Jul. 19, 2017
Michelle Eubanks, UNA, at media@una.edu, 256.765.4392 or 256.606.2033
Dominic Summerhill
Student Writer, University Communications
FLORENCE, Ala.-Like most students,UNA student Audrieauna Beatty has spent her summer working, but she's not mowing lawns or lifeguarding. Instead, she spent her summer completing an internship with the prestigious Oak Ridge National Laboratory, also known as the ORNL.
ORNL is a research institution with a broad scientific and technology portfolio that includes computing and computational sciences, neutron science, nuclear science and engineering, the physical sciences, energy and environmental science, and national security. ORNL is managed by UT-Battelle, LLC, for the U.S. Department of Energy and is stationed in Oak Ridge, Tennessee on a 30,000-acre tract of land.
Beatty, a senior, said her internship isin the Geographic Information Science and Technology (GIST) Group within the Computational Sciences and Engineering Division (CSED).
"My job is to digitize/locate manufacturing sites, calculate the floor area and determine the number people within the building. All manufacture type buildings I look at are outside the U.S. in foreign countries," Beatty said.
Beatty said that her dad works at ORNL and mentioned to her that they had a GIS division that would have internship positions available over the summer. From there, she got in contact with the division and found out more about the internship, which she ultimately received.
Beatty said that this internship allows recognition for the university and can provide more opportunities with having a connection to the lab.
"This is important for the university going forward, because my achievement could be used to recruit people into the university's great Geography/GIS Department, " Beatty said.
Beatty said she hopes other students pursue their interests just as she has.
"Anything is possible as long as you're ambitious and positive, which can get you very far."
UNIVERSITY OF NORTH ALABAMA
The University of North Alabama is an accredited, comprehensive regional state university offering undergraduate and graduate degree programsthrough the colleges of Arts and Sciences, Business,Education and Human Sciences, and the Anderson College of Nursing.Occupying a 130-acre campus in a residential section of Florence, Alabama, UNA is located within a four-city area that also includes Tuscumbia, Sheffield and Muscle Shoals. UNA also operates arenownedcollegiate athletic program in NCAA Division II's Gulf South Conference.The University of North Alabama is an equal opportunity institution and does not discriminate in the admission policy on the basis of race, color, sex, religion, disability, age or national origin.