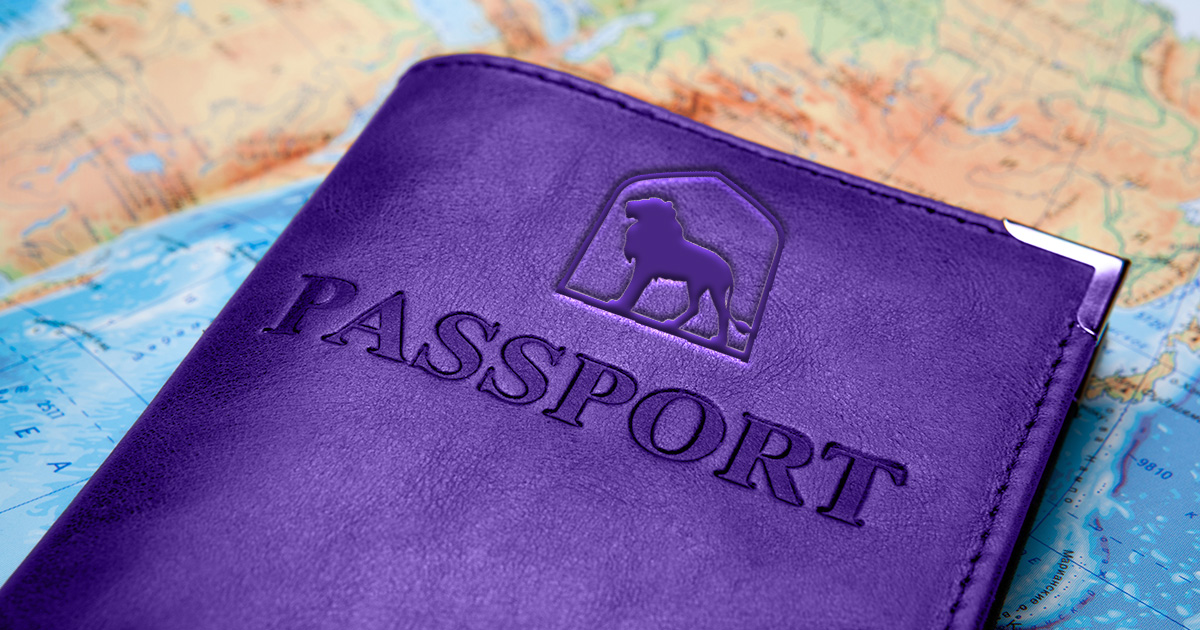 Small Talk in Spanish
Sep. 05, 2023
Will Cisco , at wcisco@una.edu
Eighth in a Series 
My name is Will Cisco, and I am from Jackson, Tennessee. I expect to graduate from the University of North Alabama with my bachelor's degree in 2025. I am majoring in computer science, and after this trip, I have decided that I want to minor in Spanish. I have always wanted to travel out of the country. This was the perfect opportunity to experience other cultures and learn something new. 
The idea to go to Spain came from a conversation with my friend, Bella. We met at the beginning of freshman year, and we learned that both of us wanted to study abroad before we finished our time at UNA. We talked about it a few times, and we decided we wanted to travel together when the time came for us to go. I have a bit of a background in Spanish as I have been learning the language on-and-off since I was in first grade. I am also very close with my high school Spanish teacher who was a significant influence and who encourage me to go to Spain. By traveling abroad, my hope was to understand not only the language but the culture of Spain as compared to other Latin American countries. Like others, I felt as though I didn't know a lot about the culture of the country. 
As I prepared for the trip, I talked to a number of friends and family about it. Everyone assured me that my lack of Spanish would not matter and that my host family would know English. This was very far from the truth. When we first arrived, my host mom, Clara, spoke no English. It came as a surprise, but it prompted me to learn. That first day was very awkward when we were eating. Clara tried to talk to me at the table, and my Spanish needed much improvement if I was going to be able to engage in any small talk. This was the most important thing I got out of this trip: My conversation skills increased tremendously from being forced to talk to my host family at breakfast, lunch, and dinner. 
My favorite thing about the trip was being immersed in the culture. The style of the city was different from anything I had ever seen. The beauty of the architecture was just amazing. I loved to see all of the people in Plaza Mayor as well. There would be families enjoying their evenings each night. It was interesting to see how late children would be out with their parents. The Plaza was something I wish we would adopt into American culture. 
With the good things about Spain, there were also things I didn't life. There was no air conditioning in my host family's house. There was also no ice for to have a cold beverage. Also, during my whole time there, it didn't rain one drop. 
The best thing I gained from this trip was a greater interest in Spanish. After meeting people from around the world, it has made me want to learn so I can meet others. Talking to the Russian students in class about our differences made me realize how important it can be to connect with people from other places. It shows how many more people you can meet and get to know from different areas of the world. 
I am thankful for all of the professors who allowed me to go on this trip. It was amazing and one of the best adventures I have had in my life. Right before the start of my semester at UNA, I will be sharing my experiences with my high school Spanish teacher's classes so they can learn more about Spain and see if they would like to study abroad one day.
About The University of North Alabama
The University of North Alabama is an accredited, comprehensive regional state university offering credential, certificate, baccalaureate, master's, and doctoral programs in the colleges of Arts, Sciences, and Engineering; Business and Technology; Education and Human Sciences; and the Anderson College of Nursing and Health Professions. The first-choice University for more than 10,000 on-campus and online students, UNA is on a bucolic campus in Florence, Alabama, part of the historic and vibrant Shoals region. Lions Athletics, a renowned collegiate athletics program with seven (7) Division II National Championships, is now a proud member of the NCAA Division I's ASUN Conference. The University of North Alabama is an equal opportunity institution and does not discriminate in the admission policy on the basis of race, color, sex, religion, disability, age, or national origin. For more: www.una.edu and www.una.edu/unaworks/