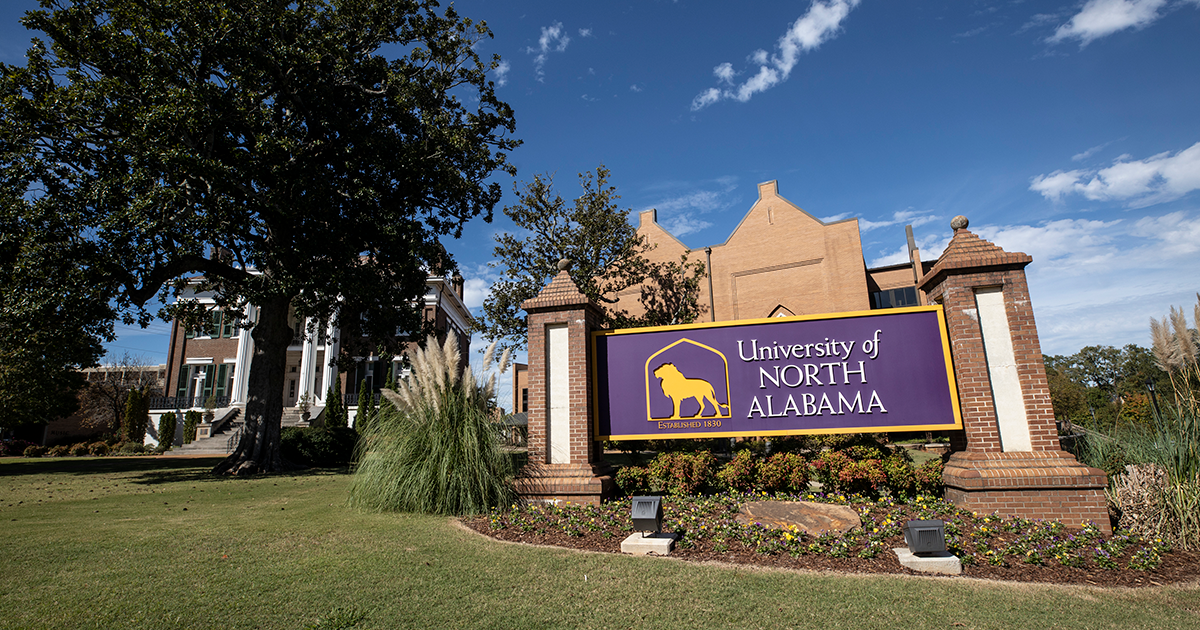 Una's Writer's Series Is Like A Classic Novel; It Stands The Test Of Time
Feb. 08, 2016
Michelle Eubanks, UNA, at media@una.edu, 256.765.4392 or 256.606.2033
Bryan Rachal, University Communications
FLORENCE, Ala. - The University of North Alabama Writer's Series has gone by a few names since its inception in 1984. It's been known as the Writer's Conference, the Writer's Festival and of course, the Writer's Series. However, the quality and overall goal to expose students to professional writers from all genres have not changed.
Pam Kingsbury, UNA English instructor, said UNA's series is actually based off a similar series from Colgate University. "One of the founders of the series was Jack Kingsbury and he went to Colgate; and their series was intended for all students on campus to have an interaction with someone who was a living writer, and to show students that writer's came from all disciplines," she said.
Kingsbury said their overall idea was similar to UNA's now: Bring in a writer for students to get to know so they have that "Aha moment" of oh, yes, writers are still with us and they're not long ago, far away and always dead.
But this series isn't just for the students; in fact, Kingsbury said different authors have elicited different crowds. "This particular event has always been free and open to the public, so we get different audiences for different writers," she said. "For example, with Nikki Giovani a few years ago, we got her entire sorority from this end of the state, and she was very gracious and had her picture taken with the whole group."
Kingsbury said they always have their regulars who attend every year, but some authors bring out a unique crowd. One such author was last year's featured guest, Daniel Wallace. Wallace is the author of Big Fish, which was also made into a popular movie by the same name. Kingsbury said that one young man literally brought a big stuffed fish to have it signed by the author!
High school students have also benefited from the series, as well. "We're very excited because one of our graduates brought a group from Loretto High school last year and they had read the Wallace novel; and they're coming again this year, and they've read The Passage by Justin Cronin, who is this year's featured author," she said.
This marks the 35th year that the series has been in place, and in the past, the group has partnered with the Alabama Humanities Foundation and the Alabama State Council of the Arts to get the best writer available, but Kingsbury said they also like to have a connection to the area as well.
"The writer has to be interesting to the audience and quite honestly, they need to be known by the audience, so that we can create that interest. We've brought in a variety, because we need poets and nonfiction and fiction writers etc. But almost every writer we've brought in has had some connection to the South in some way or other," Kingsbury said.
As mentioned, this year's feature author, Justin Cronin, is from New England and lives in Houston, Texas, but Kingsbury said that parts of his recent novels refer to the South and have some southern settings as well.
So as this 35th year of the Writer's Series gets underway, what kind of impact has it had?
"One of the things that's very interesting," said Kingsbury, "is that when we invite an author, quite often they go and look at who's been here before and they decide that maybe this is a place they would like to come."
And come they have as evidenced by this list of attendees over the years: Jon Silkin, Michael Wilding, Russell Banks, Marilynne Robinson, Ellen Gilchrist, Miller Williams, Al Young, Eugene Walter, Vicki Covington, J. California Cooper, Kelly Cherry, W.D. Snodgrass, Carolyn Kizer, Robert Olin Butler, Al Young, Natasha Trethewey, Joy Harjo, Jeff Sharlet, Isabel Wilkerson, Ishmael Reed, Tennessee Reed, Nikki Giovanni, Trudier Harris, Ayelet Waldman and Daniel Wallace.
It's an extensive list with very recognizable names and that's the way Kingsbury said she likes it. "The Writer's Series' Committee and the English Department have tried to be good stewards of the Series, and that stewardship has allowed the event to evolve!"
The UNA Writer's Series featuring author Justin Cronin will take place March 10, with a reading at 11 a.m. in the GUC, followed by a book signing and reception at 12:30 p.m.
For more information: https://www.una.edu/english/una-writers-series.html