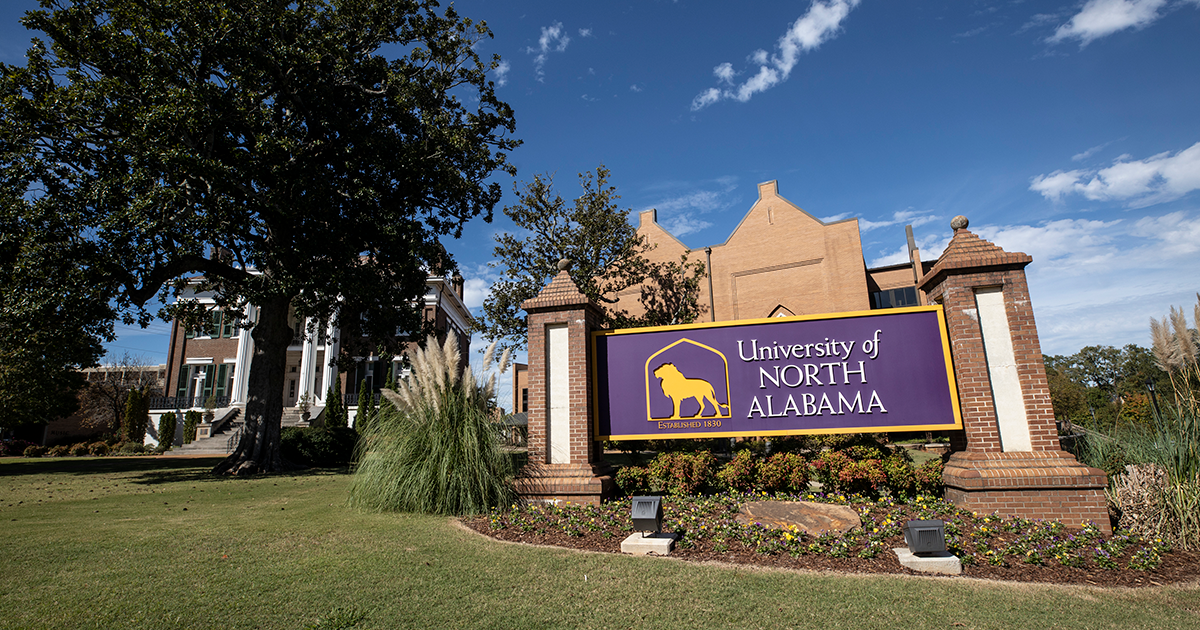 Pma Achieves 20-year Milestone; While Program Continues To Advance To New Heights.
Jun. 13, 2017
Michelle Eubanks, UNA, at media@una.edu, 256.765.4392 or 256.606.2033
Dominic Summerhill
Student Writer, University Communications
FLORENCE, Ala.-October 6 marks the 20-year anniversary for the Presidential Mentors Academy (PMA) at the University of North Alabama and faculty and staff are working diligently to celebrate the milestone.
In honor of the anniversary, the PMA will celebrate with "A Night of Class and Elegance, Celebrating 20 Years of Success," at the Radisson in Sheffield.
Dr. Ernestine Davis, professor emerita of Nursing at UNA, has served as the director of the Presidential Mentors Academy since its inception in 1997.
"PMA is designed to help underrepresented students, both financially and by providing mentoring," Davis said. "And while this is the University's only minority scholarship, I choose not to call it that because to me, the word can sometimes have a negative connotation," she said.
The PMA program targets high school seniors from underrepresented groups who desire to attend college and have completed the admissions process. PMA looks for opportunities to create a positive image of the college environment and fosters an appreciation of cultural differences, while also increasing the number of underrepresented minority students in various majors.
Davis said they set the bar high for students in the program, which they have seen grow from three graduates in 1997 to approximately 300 students who have now benefitted from PMA.
"They must maintain UNA's scholarship requirements, but they also have to meet and maintain PMA requirements too," Davis said.
Those requirements include meeting once a month with Davis and providing her with a progress report each semester, the results of which that student has already discussed with each professor.
"Our students have a 90 percent success rate," Davis said. "Most maintain a 3.0 GPA or better and many continue on to get their master's degree as well," she said.
Accepted students must attend a SOAR session in June and are admitted to UNA during the month of July. Students receive no less than $2,000 yearly, along with a book scholarship that starts their sophomore year. Additionally, money for tuition increases each year as well.
Davis credits former UNA President Dr. Robert Potts, Dr. Wilbur Shuler and the Minority Scholarship Committee for getting behind the program and helping it become a reality 20 years ago.
"This is a family affair," Davis said. "Students work together, support each other and mentor each other. We want more people to know about the program and the benefits it brings to students and the campus," she said.
For more information: Dr. Ernestine Davis at (256) 765-4583 orebdavis@una.edu
UNIVERSITY OF NORTH ALABAMA
The University of North Alabama is an accredited, comprehensive regional state university offering undergraduate and graduate degree programsthrough the colleges of Arts and Sciences, Business,Education and Human Sciences, and the Anderson College of Nursing.Occupying a 130-acre campus in a residential section of Florence, Alabama, UNA is located within a four-city area that also includes Tuscumbia, Sheffield and Muscle Shoals. UNA also operates arenownedcollegiate athletic program in NCAA Division II's Gulf South Conference.The University of North Alabama is an equal opportunity institution and does not discriminate in the admission policy on the basis of race, color, sex, religion, disability, age or national origin.